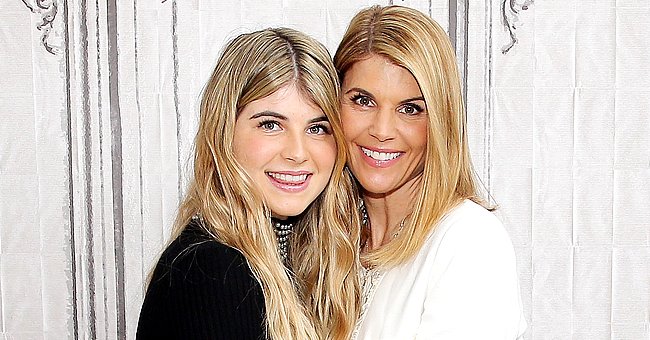 Getty Images
Bella Giannulli Channels Mom Lori Loughlin's Hairstyle from 'Full House' — Did She Nail It?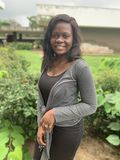 Family is said to be a bond forever as stars Isabella Giannulli and her sister, Olivia Giannulli, miss their parents, Lori Loughlin and Mossimo Giannulli, regardless of their shortcomings, and anticipate their return from prison.
On December 22, popular actress Lori Loughlin's daughter, Isabella Giannulli, took to her Insta story to show off her new hairstyle, which was a replica of her mom's.
With her phone held to the screen of a mirror, Isabella hid her face behind her phone's screen, flaunting her curly-tipped Auburn hair. The second slide revealed her inspiration, who is her mother's hairdo from her role as Aunt Becky in "Full House."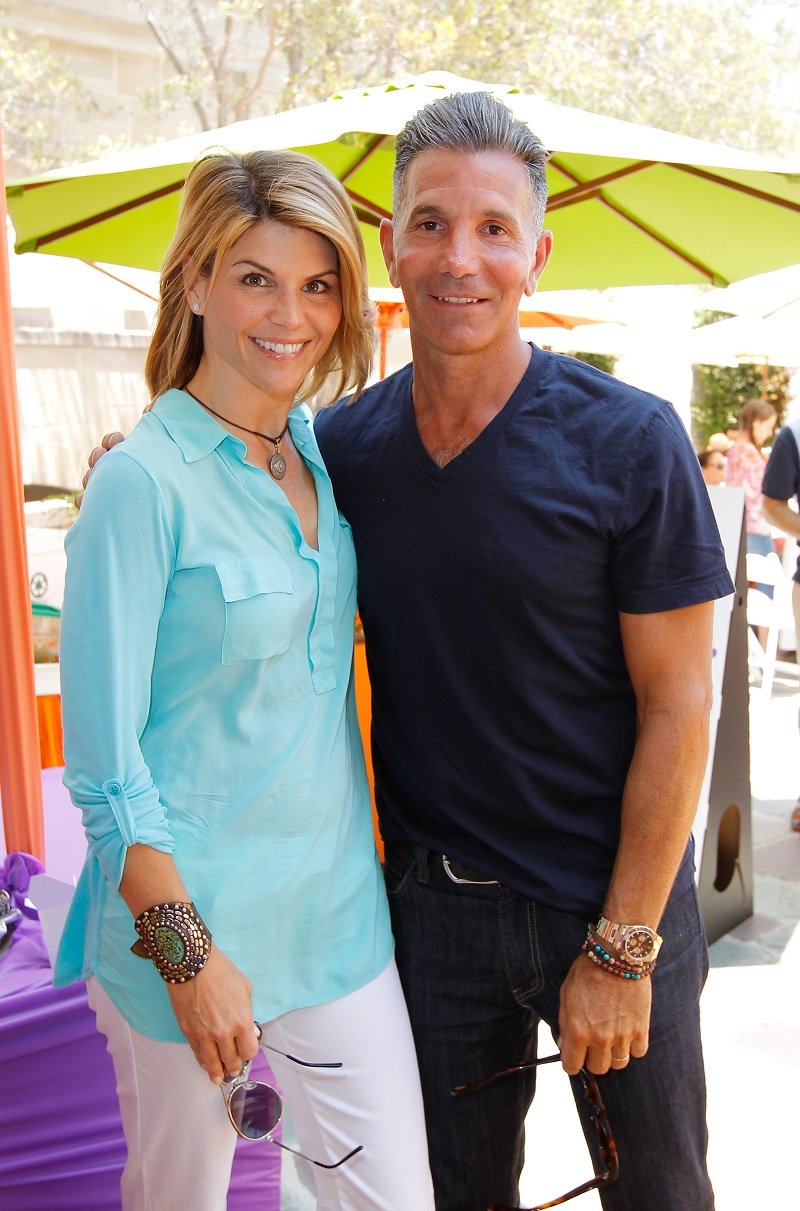 Lori Loughlin and Mossimo Giannulli on June 3, 2012 in Beverly Hills, California | Photo: Getty Images
Isabella thrilled fans with a full beautiful smile. In remembrance of their mother, who was serving the remainder of her two-month jail term for a college admission scandal, she posted Loughlin's picture, and towards the bottom of the photo, Bella wrote:
"Copied her❤."
While Loughlin was dressed in a white t-shirt, her daughter sported a white round neck with a cartoon character imprinted in the middle of the top. Following their parents' involvement in the varsity's scandal, Bella and her sister, Olivia, stayed in the shadows, going mute on social media.
Things have gotten to a peaceful state now.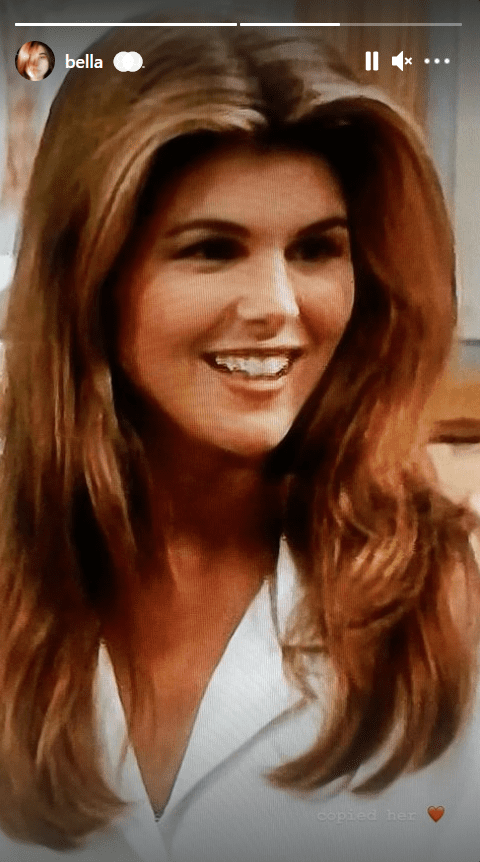 Isabella Giannulli's mother, Lori Loughlin, photo on her Instagram story | Photo: Instagram / bella
In March of 2019, their famous parents were arrested for allegedly paying $500,000 in bribe to ensure their daughter's admission into the University of Southern California.
It has been reported that Loughlin, who has been a wreck since the beginning of her jail term will possibly be released from the prison facility in Dublin, California, on Christmas Day.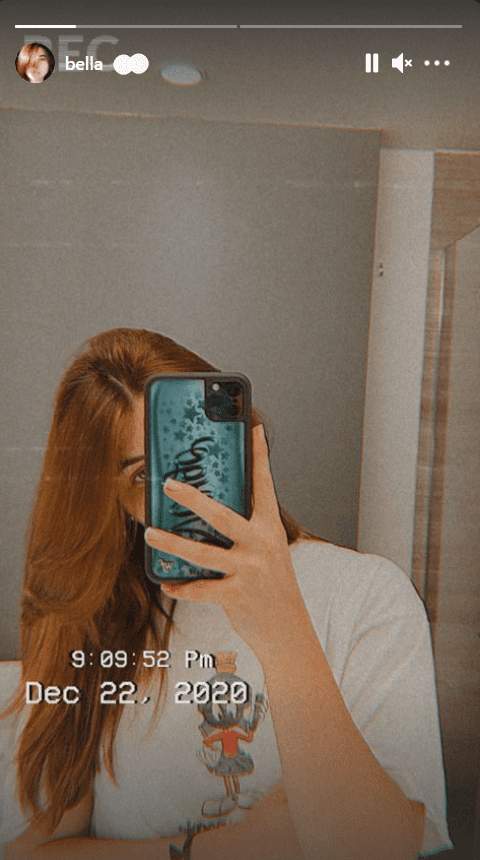 Isabella Giannulli showing off her new hairstyle on her Instagram story | Photo: Instagram / bella
While her husband, Mossimo Giannulli serves his five-month jail-term at a different facility in Lompoc, close to Santa Barbara, and is set for release on April 17, 2021.
In an attempt to get over the devastating news of her parents' jail term, the 22-year-old Bella hit the beach, spending the weekend with friends at Rosewood Miramar Hotel weeks after her parents reported to prison.
Olivia isn't left out as the 21-year-old took full responsibility for her parent's action accepting that there was no excusing what happened, during her "Red Table Talk" episode.
Initially, a trusted source stated that there was a huge strain between the Giannulli couple and their children because of their involvement, but things have gotten to a peaceful state now. The Giannulli siblings are gradually returning to the spotlight and doing a lot better now.
Please fill in your e-mail so we can share with you our top stories!