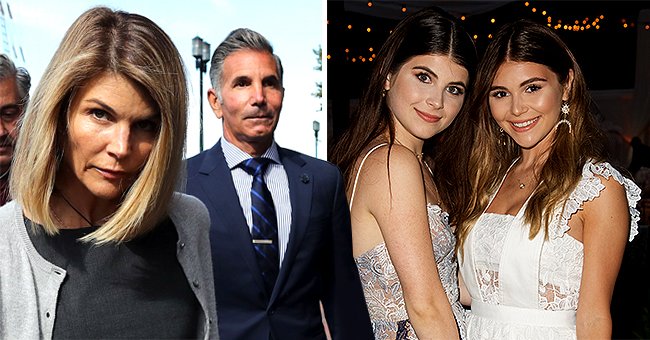 Getty Images
Inside Lori Loughlin & Mossimo's Strained Relationship with Their Daughters after Scandal

Olivia Jade and Isabella Giannulli's relationship with their parents deeply deteriorated after it was revealed that they were involved in the college cheating scandal in 2019.
Lori Loughlin and Mossimo Giannulli's family has been making headlines since March 2019, when it was discovered that they bribed their daughters' way into elite colleges.
Apart from Mossimo and Lori, other wealthy parents paid a college prep organization to take the SAT/ACT entrance exams on behalf of their children or, depending on the case, correct the answers.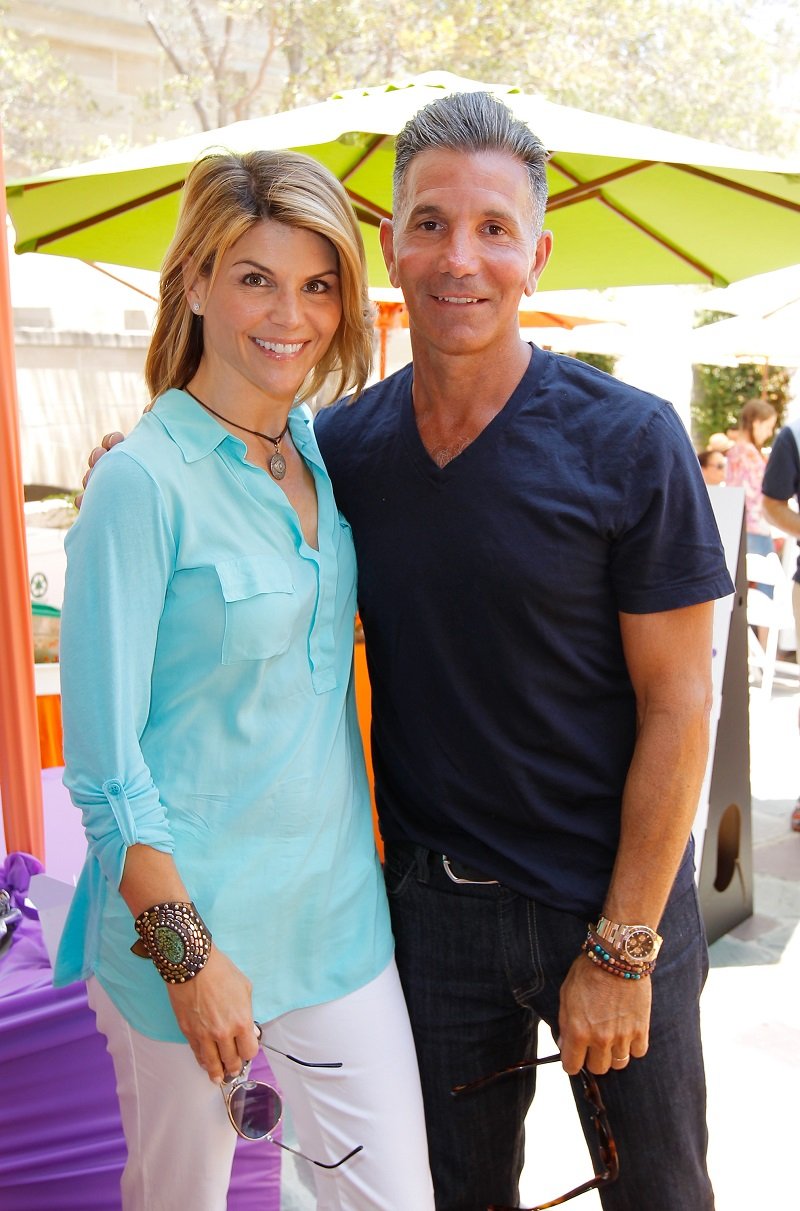 Lori Loughlin and Mossimo Giannulli on June 3, 2012 in Beverly Hills, California | Photo: Getty Images
LORI AND MOSSIMO'S SENTENCE
Lori eventually pleaded guilty to one count of conspiracy to commit wire and mail fraud, and on October 30, 2020, she started her two-month prison sentence in Dublin, California.
Mossimo, who has been married to Lori since November 1997, also pleaded guilty and began his five-month sentence in a medium-security jail in Santa Barbara, California, on November 19.
Lori is expected to be released on December 28, 2020, and Mossimo is very likely to walk away from the prison on April 17, 2021. After that, they'll have to pay fines and complete community service.
While learning what their parents did was definitely hard for Olivia and Isabella, they are reportedly doing "a lot better" nowadays. They have even gotten closer through such a difficult situation.
Olivia is working on rebuilding her image and online presence.
According to ET Online, there used to be a "huge strain" on Olivia and Isabella's relationship with her parents. However, the time has healed some of the wounds. The source reported:
"There was a point in time that they weren't speaking to their parents at all, but things have gotten to a more peaceful place over time."
TAKING FULL RESPONSIBILITY
Olivia, however, admitted during a guest appearance on "Red Table Talk" that she had not spoken to her parents since they were imprisoned, so there's probably a lot of resentment left.
During the show, she took full responsibility for her parents' actions and said that she was not trying to victimize herself but was asking for a second chance as she's only 21 years old.
It is important to point out that Sephora and Olivia used to have a working relationship and even launched a collection together, but it was canceled following the scandal.
Now, ET Online claimed that Olivia knows she needs to re-prove herself and is working on rebuilding her image and online presence, and is focused on modeling and landing social media deals.
Please fill in your e-mail so we can share with you our top stories!