TMZ: Dr Dre Files Prenup Saying Acquired Property Is Separate but Allows Spousal Support
Dr. Dre has filed the prenup signed by himself, and his wife, Nicole Young, as proof that all the property they acquired in their marriage is separate. The two have been embroiled in a bitter legal battle since Nicole filed for divorce in June.
Dr. Dre (Andre Young) has presented his prenup with his soon-to-be ex-wife, Nicole Young to show that all the properties he has acquired since they wed in 1996, are his alone. 
The prenup also states that Young does not waive her right to spousal support, which entails that she can still have access to spousal support in the event that the prenup does not hold up in a court of law.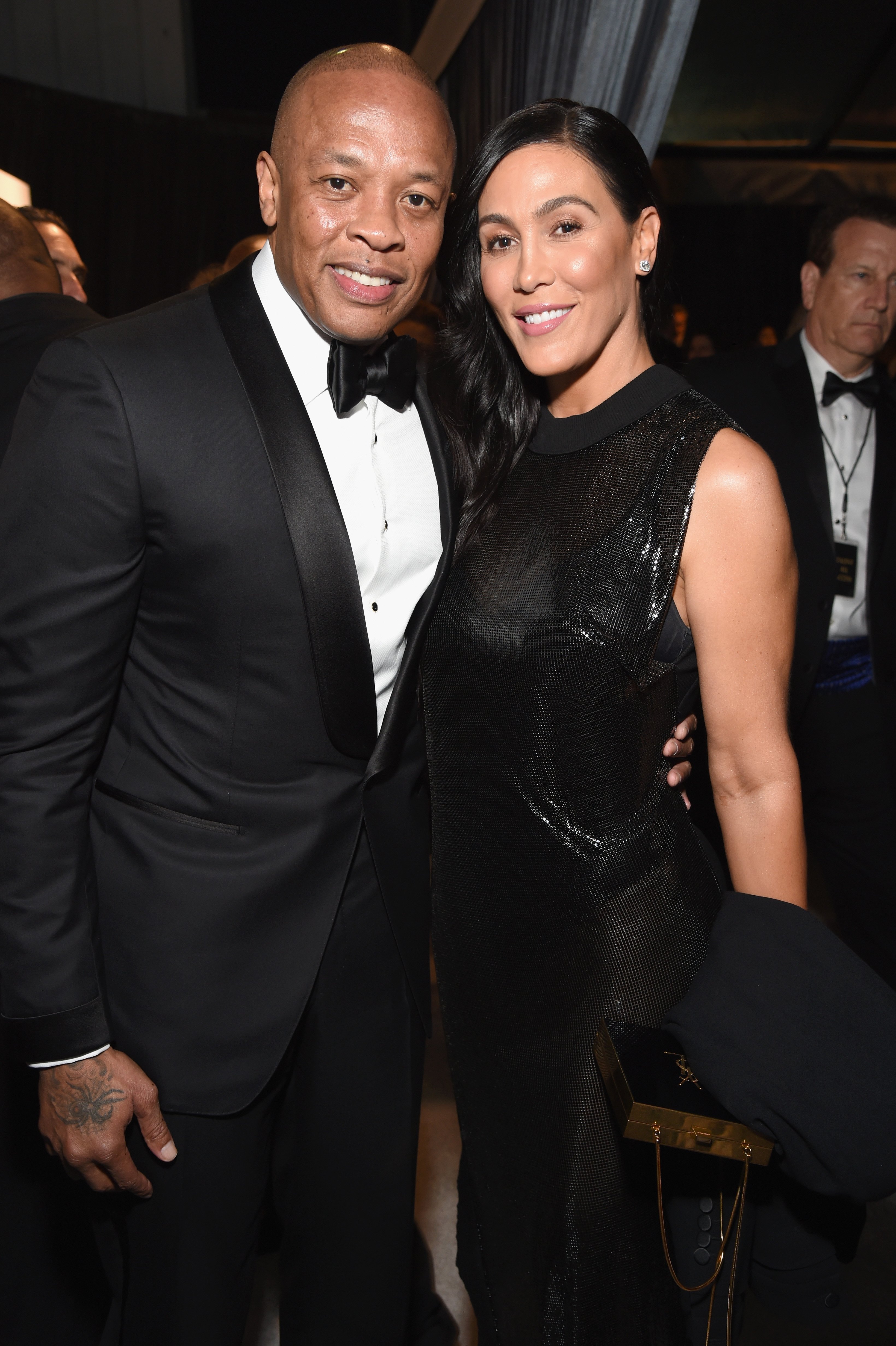 According to Young, who works as a lawyer, she was made to sign the prenup against her will, claiming that Dre had torn it up in front of her two years into the marriage, having felt embarrassed for making her sign it. She revealed in court papers: 
"I was extremely reluctant, resistant, and afraid to sign the agreement and felt backed into a corner."
However, sources close to the "Straight Out Of Compton" star refute Young's statement, adding that she couldn't have been forced to sign the document since she had her own legal representation present.
Young acquired the services of Samantha Spector, who is known among celebrity circles. She has filed for $2million in temporary spousal support, arguing she does not wish to depend on Dre for all her expenses. 
The bitter battle between Young and Dre is proving to be a costly exercise for Dre, who is footing the bill for everything.
Through his lawyer, Laura Wasser, Dre has said Young's monthly expenses amount to $293,303. He added that he already pays for the Malibu estate where she lives, security, and her black AmEx card. He finds her request absurd.   
Young has also leveled allegations of physical and emotional abuse by Dre, which he has denied. Dre has faced similar allegations before from one of his children's mothers, Michel'le in 2015. In a statement, Dre owned up to it, saying:
"I apologize to the women I've hurt. I deeply regret what I did and know that it has forever impacted all of our lives."
There is a lot at stake in this divorce, which will bring to an end 24 years of marriage, with Dre's net worth reportedly at $800million. 
Dre and Young married on May 25, 1996, and have two children together, a son called Truice and a daughter named Truly. Young was previously married to the basketball player, Sedale Threatt. 
Aside from his two children with Nicole, Dre has fathered 4 other children which includes his eldest son, Curtis, daughter La Tayna Danielle, his late son Andre who died in 2008, and another son, Marcel. 
The bitter battle between Young and Dre is proving to be a costly exercise for Dre, who is footing the bill for everything. Young's lawyers have demanded $5million to cover their expenses. 
Dre has rubbished their demands, stating that he had already parted with $1million for Young's lawyers. None the less, Young's legal team have issued Dre with a letter claiming they are still owed $1.5million.