'Miracle on 34th Street' — Quick Facts about the Cherished Christmas Classic Family Movie
"Miracle On 34th Street" is one of those films that we watch every Christmas season even though it was released in 1947. Kris Kringle and Susan Walker are hard to forget!
Starring Edmund Gwenn as Kris Kringle/Santa, Natalie Wood as Susan Walker, and Maureen O'Hara as Doris Walker, "Miracle On 34th Street" lives in our hearts rent-free.
It's been over seven decades since the film was released, so you've probably forgotten some interesting facts about it already. Check out these quick facts about this Christmas classic.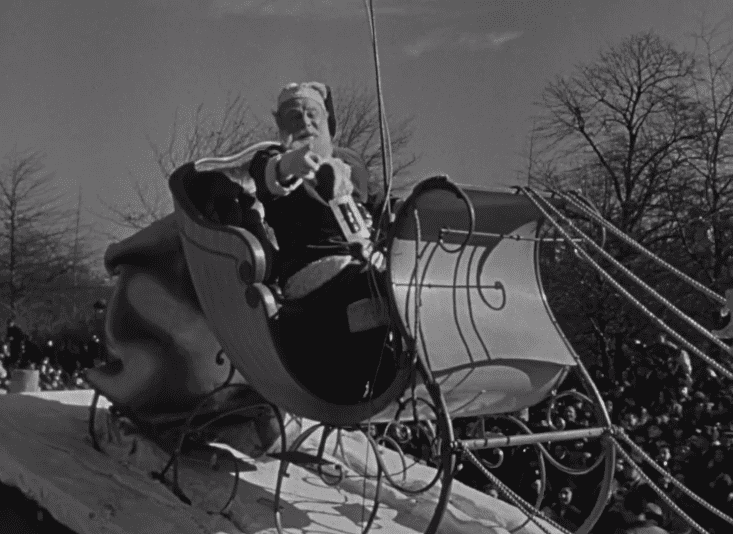 MACY'S CONSENT
In the film, a man who calls himself Kris Kringle (Edmund Gwenn) is hired by Macy's in New York City to dress up as Santa for the holidays, and some scenes showed the Macy's Parade on Thanksgiving.
One would expect that Macy's and the film's producers would be on the same page with pretty much everything, but the truth is that Macy's only gave the film their consent after filming concluded.
While filming [one] scene, the cameras actually froze!
SANTA'S REAL
When "Miracle On 34th Street" was shot, Natalie Wood – who portrayed Susan Walker – was eight years old and still believed in Santa. As per Gwenn, he was hired as Santa in the 1946 Macy's Thanksgiving Day Parade.
Unfortunately, Wood passed away on November 29, 1981. She was 43 years old at the time. Her death was classified as an accident and probable drowning in the ocean.
ORIGINAL TITLE
"Miracle On 34th Street" is definitely a title that stands out. However, director George Seaton loved the original one, "The Big Heart." He eventually changed his mind, fortunately.
The film's screenwriter, Valentine Davies, also admitted that he came up with the movie's idea as he was waiting in a long line at a department store during the holidays.
COLD WINTER
"Miracle On 34th Street" was shot in winter, of course, and some days were colder than others. It made the filming process, including the scene where Susan saw her dream house even more challenging to complete.
While filming that scene, the cameras actually froze! Production had to stop to let them thaw. It was all worth it as the movie is, just like "Home Alone," a Christmas classic.
RELEASE DATE
Although "Miracle On 34th Street" is a Christmas movie, it was actually released in the summer. At the time, it was a shocking tactic and fortunately worked in the studio's favor.
While films like "Gremlins" and "Die Hard" were not supposed to be Christmas movies, they are part of those must-watch holiday films, and they were also released in the summer.