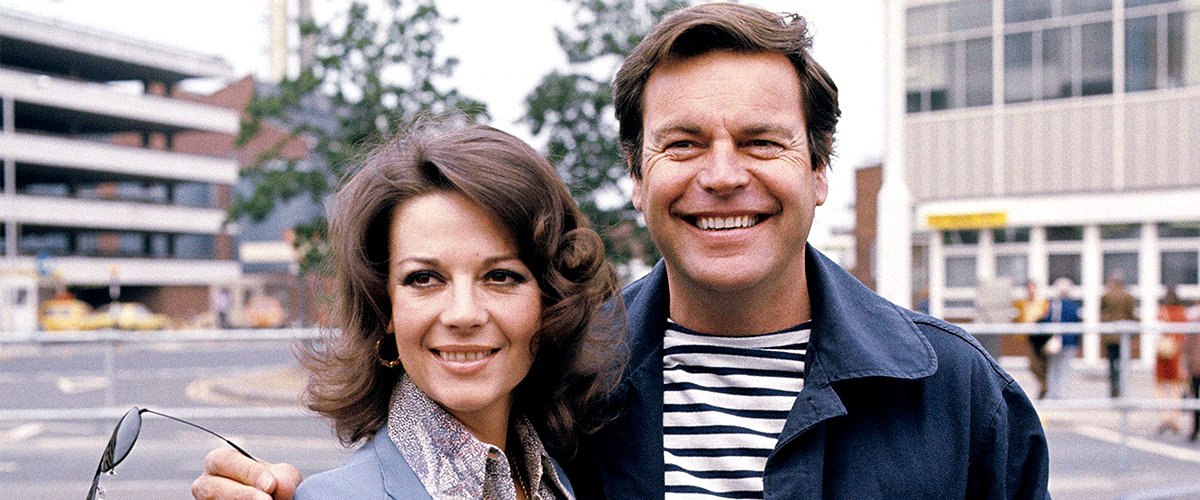 Getty Images
Natalie Wood and Robert Wagner's Relationship — They Were Married Twice in 14 Years
Late screen goddess Natalie Wood admitted to having a crush on actor Robert Wagner and went on to have two highly publicized marriages with the actor between 1957 and 1972.
Natalie Wood was born on July 20, 1938, as Natalia Nikolaevna Zakharenko. The Russian-American actress came from humble beginnings and began her acting career as a child at the tender age of five when she featured in the movie "Happy Land" in 1943. She earned a co-starring role in the 1947 film "Miracle on 34th Street," when she was eight.
Before she was 25, Wood was already a Hollywood star and has earned three Oscar nominations for her roles in "Rebel Without a Cause," "Splendor in the Grass" and "Love With a Proper Stranger."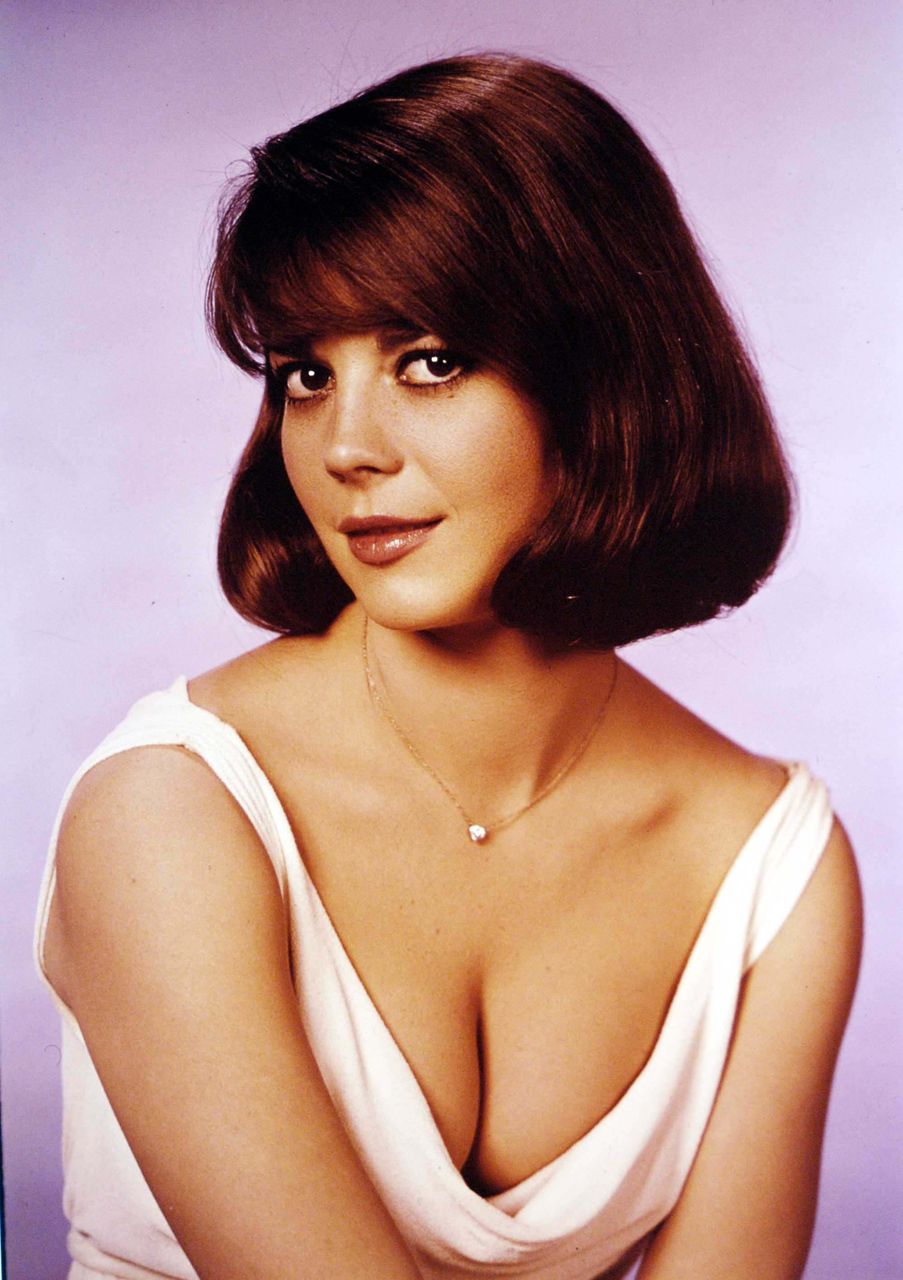 Portrait of Natalie Wood. | Source: Getty Images
NATALIE WOOD'S MARRIAGES WITH ROBERT WAGNER
Wood admitted to having a crush on Robert Wagner as a child, and on her 18th birthday, she went on an arranged date with the actor. The two hit it off from there and got married after dating for over a year on December 28, 1957.
The couple got married at a time when Wood had become hot property in the movie industry, and effectively balancing her unprecedented fame and marriage to Wagner proved too much of a burden for the young actress who was in her early 20s. Wood ultimately succumbed to the pressures from her career, and five years after marrying her husband, they were divorced.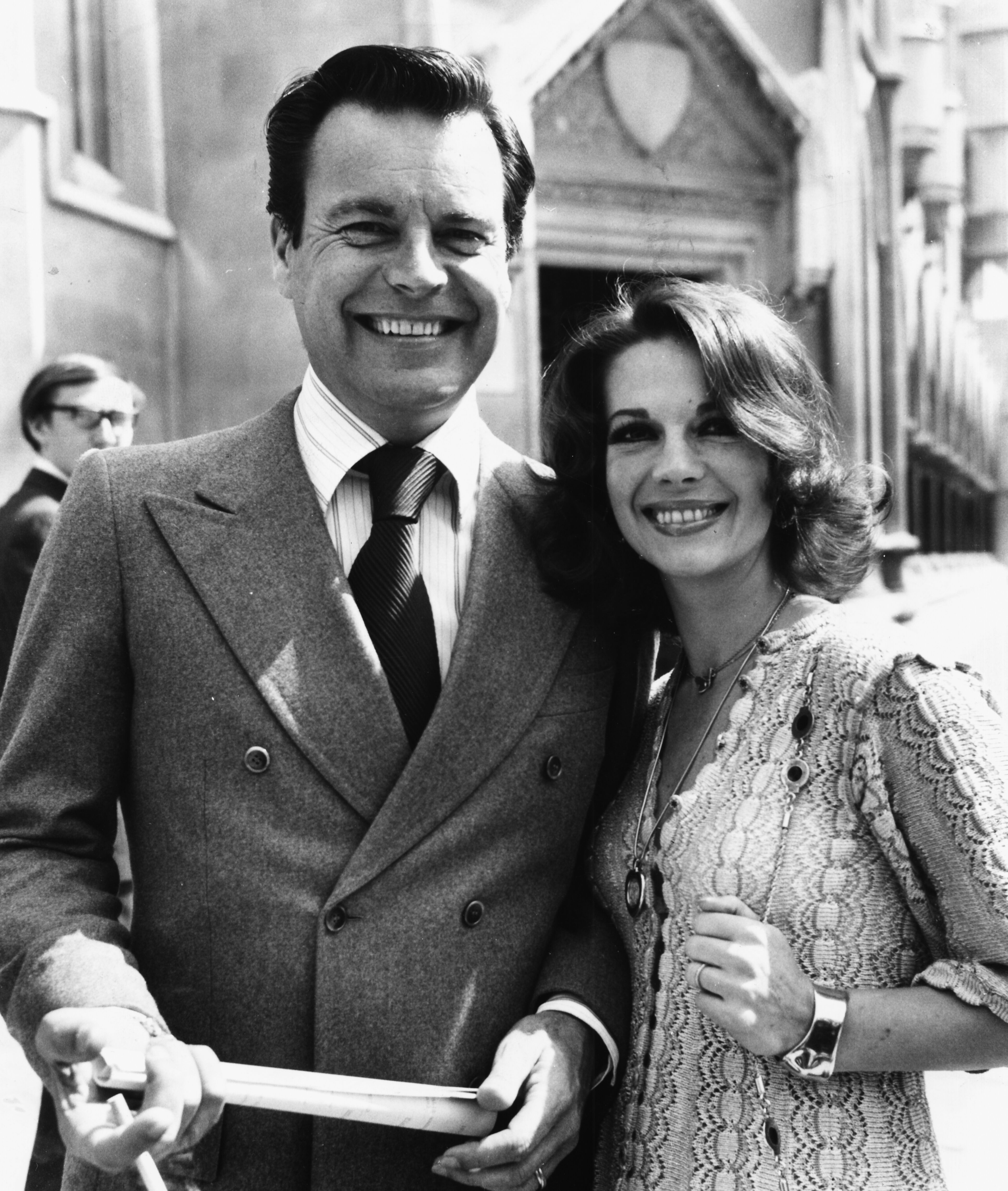 Natalie Wood and Robert Wagner in London, July 1st 1976. | Source: Getty Images
Wood quickly moved on from her failed marriage to Wagner, and in 1969 she married producer Richard Gregson. A year later, the beautiful actress welcomed her first child, daughter Natasha with Gregson.
After three years of marriage, Wood divorced her second husband when she discovered he was having an affair. Shortly after her divorce from Gregson, the iconic actress reconnected with her first husband, Wagner, and that same year the couple remarried amidst much fanfare.
Wood welcomed her second child, daughter Courtney, with Wagner in 1974. The talented actress was a devoted mother who doted on her daughters. Her new status as a mom contributed to a hiatus from the 1970s to focus on raising her two girls.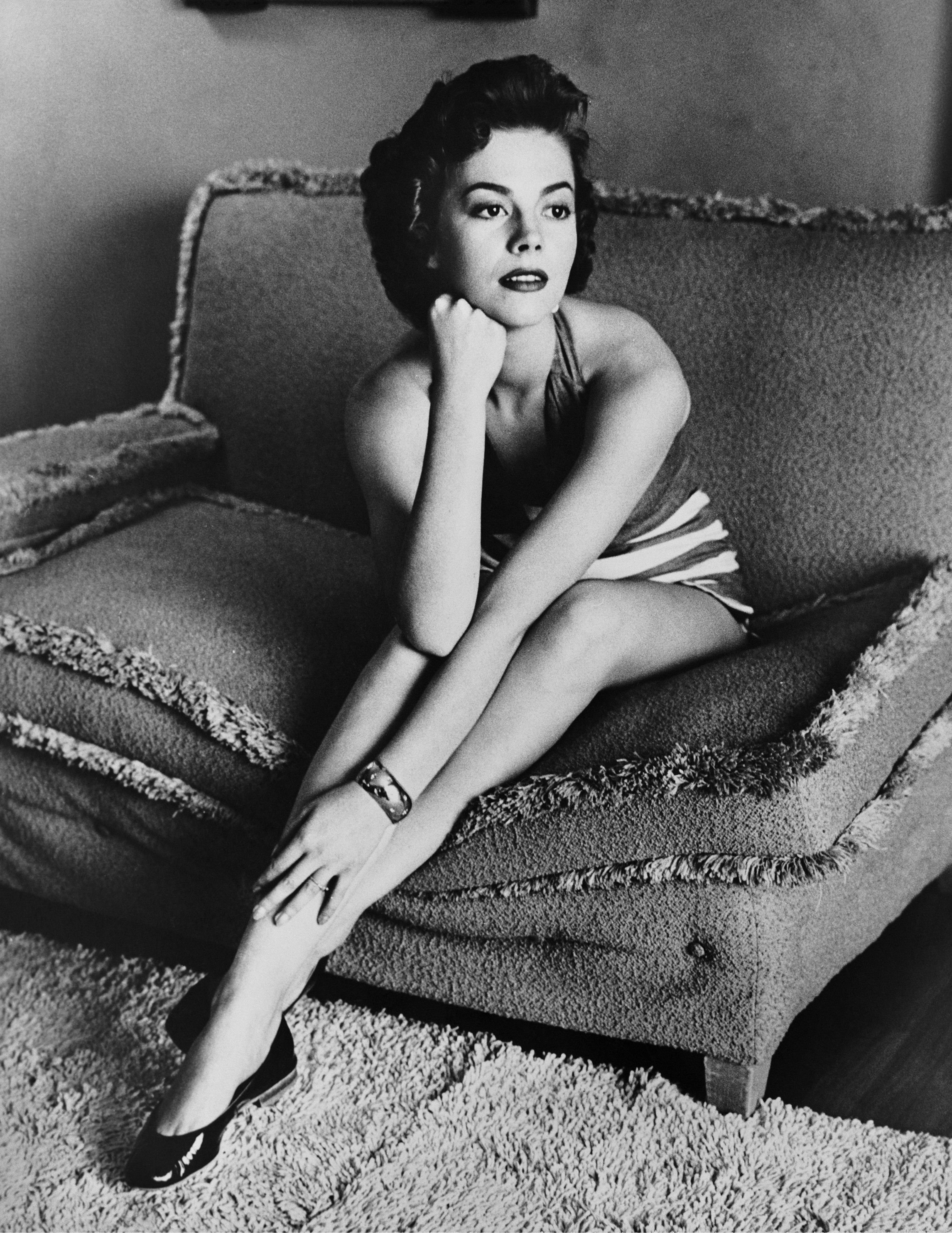 Natalie Wood poses for a portrait session at home in 1952 in Los Angeles, California. | Source: Getty Images
During an interview in the documentary "Natalie Wood: What Remains Behind," Wood's friend, playwright Mart Crowley, revealed how vital motherhood was to the late Hollywood actress. He recalled a moment Wood was cradling her daughter and said to him:
"Who needs show business when one has this?"
Wood and Wagner remained married until her death on November 29, 1981, at the age of 43.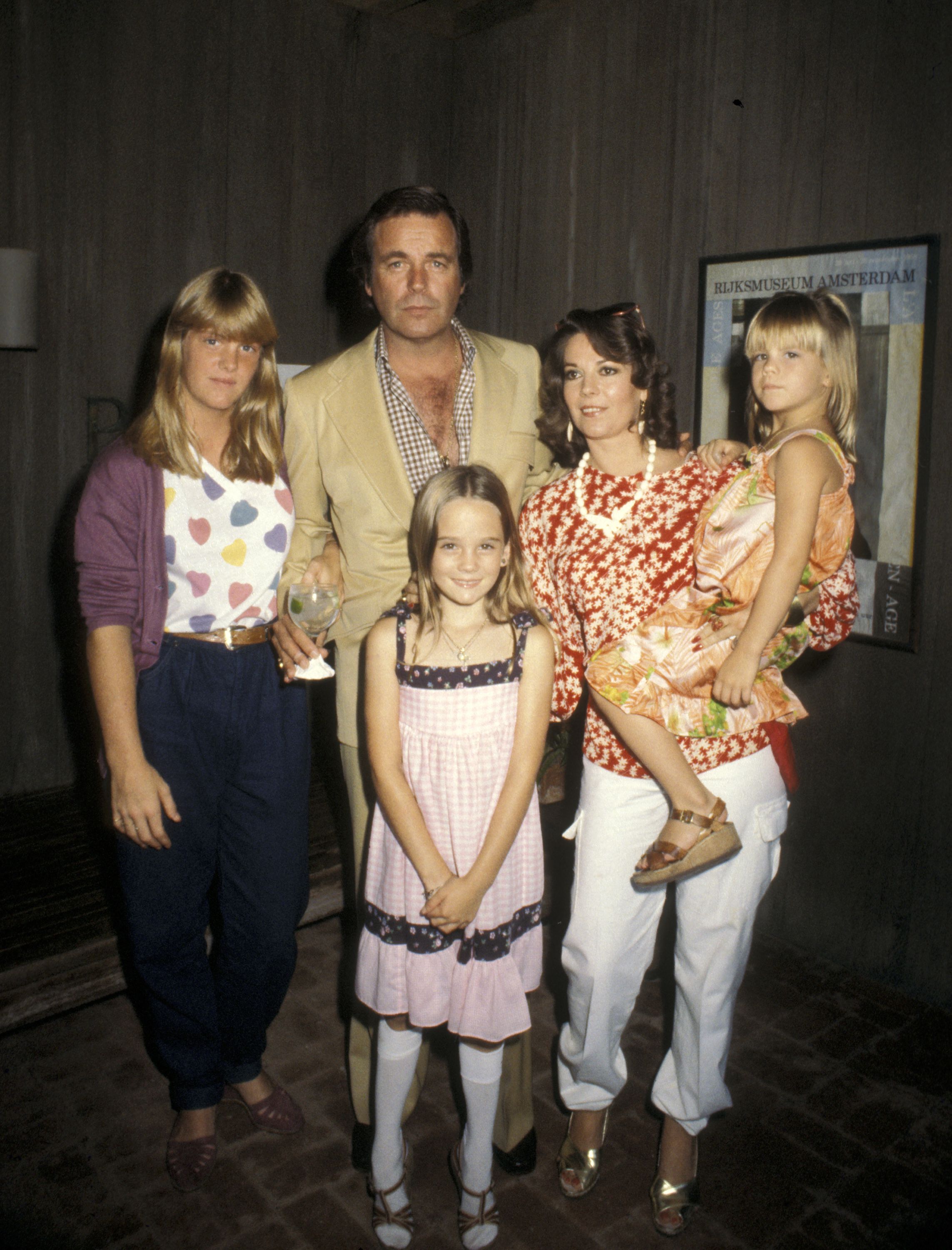 Robert Wagner, Natalie Wood, and Daughters Katie Wagner, Natasha Gregson Wagner, and Courtney Wagner. | Source: Getty Images
NATALIE WOOD'S DEATH
Wood's tragic death on November 29, 1981, shook Hollywood, and many of her fans and colleagues expressed their sadness at the great loss. The actress drowned off Catalina Island while on board the 55-foot yacht "Splendour" with her husband Robert Wagner, Christopher Walken, and the boat's captain Dennis Cavern.
Her death has been shrouded with so much mystery with different conflicting witness statements. In 2012, by request of the coroner's office, the Los Angeles County Sheriff's Department listed Wood's cause of death as "drowning and other undetermined factors."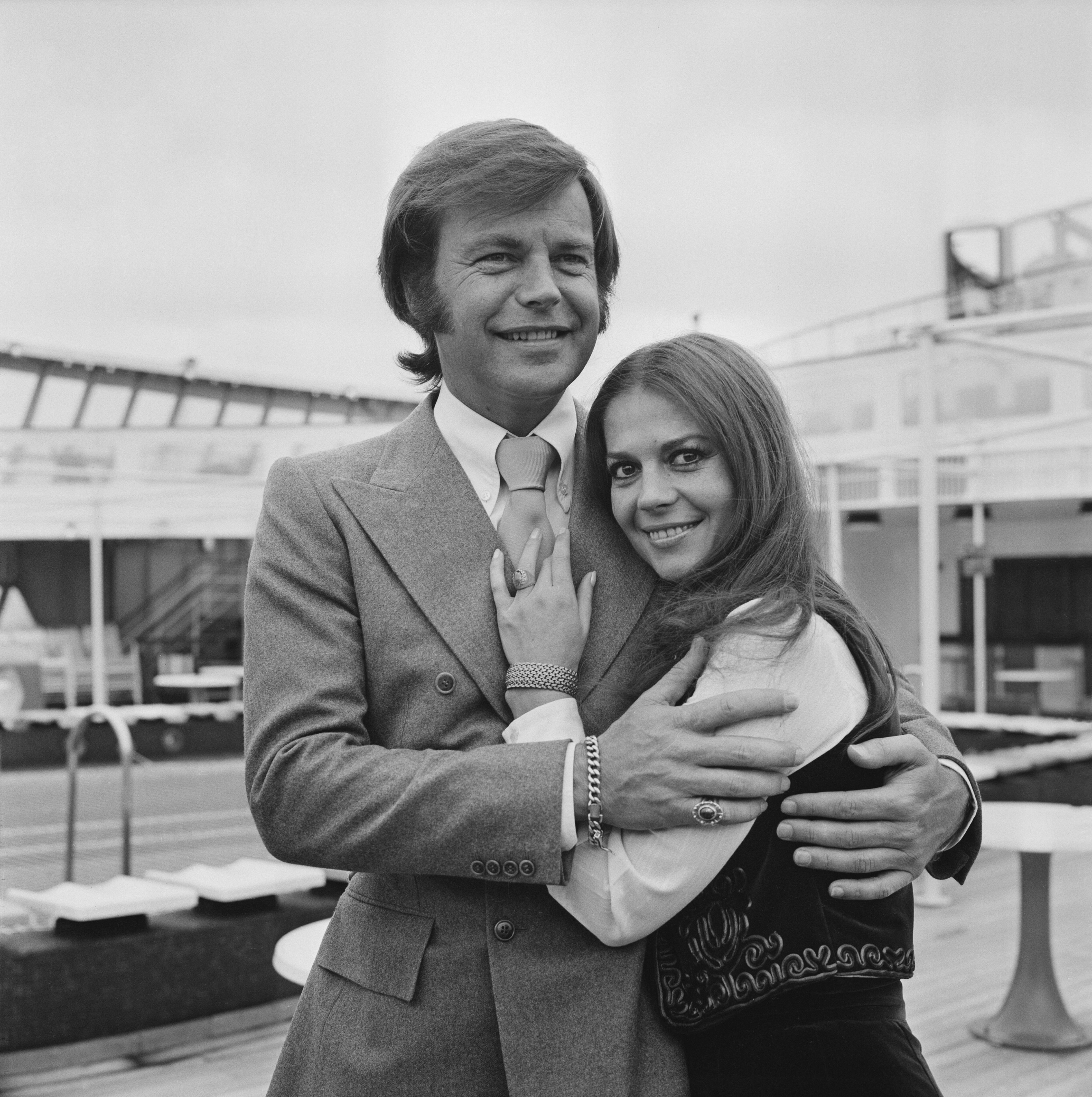 Robert Wagner with his former wife American actress Natalie Wood, 23rd April 1972. | Source: Getty Images
The announcement came after the "Splendour" captain Dennis Cavern claimed that he overheard Wood and Wagner having a heated exchange the night she died.
In 2018, the LA County Sheriff named Robert Wagner as a person of interest in the reopened investigation into the possible cause of death of the late Hollywood star after statements from new witnesses led police to reclassify Wood's death as suspicious.
In addition to that, Natalie Wood's sister Lana Wood has been very vocal about her doubts about her brother-in-law's innocence, urging him to come out with the real account of what transpired.
THE NEW DOCUMENTARY
It's been nearly four decades since the actress died, but the interest in the true nature of her death has never waned with a lot of suspicion around Robert Wagner, who is now 90.
In the new documentary "Natalie Wood: What Remains Behind," Wood's eldest daughter, Natasha, who is a producer on the documentary, claims she has always been disturbed by how her mother's death has overshadowed what she was able to achieve while she was alive.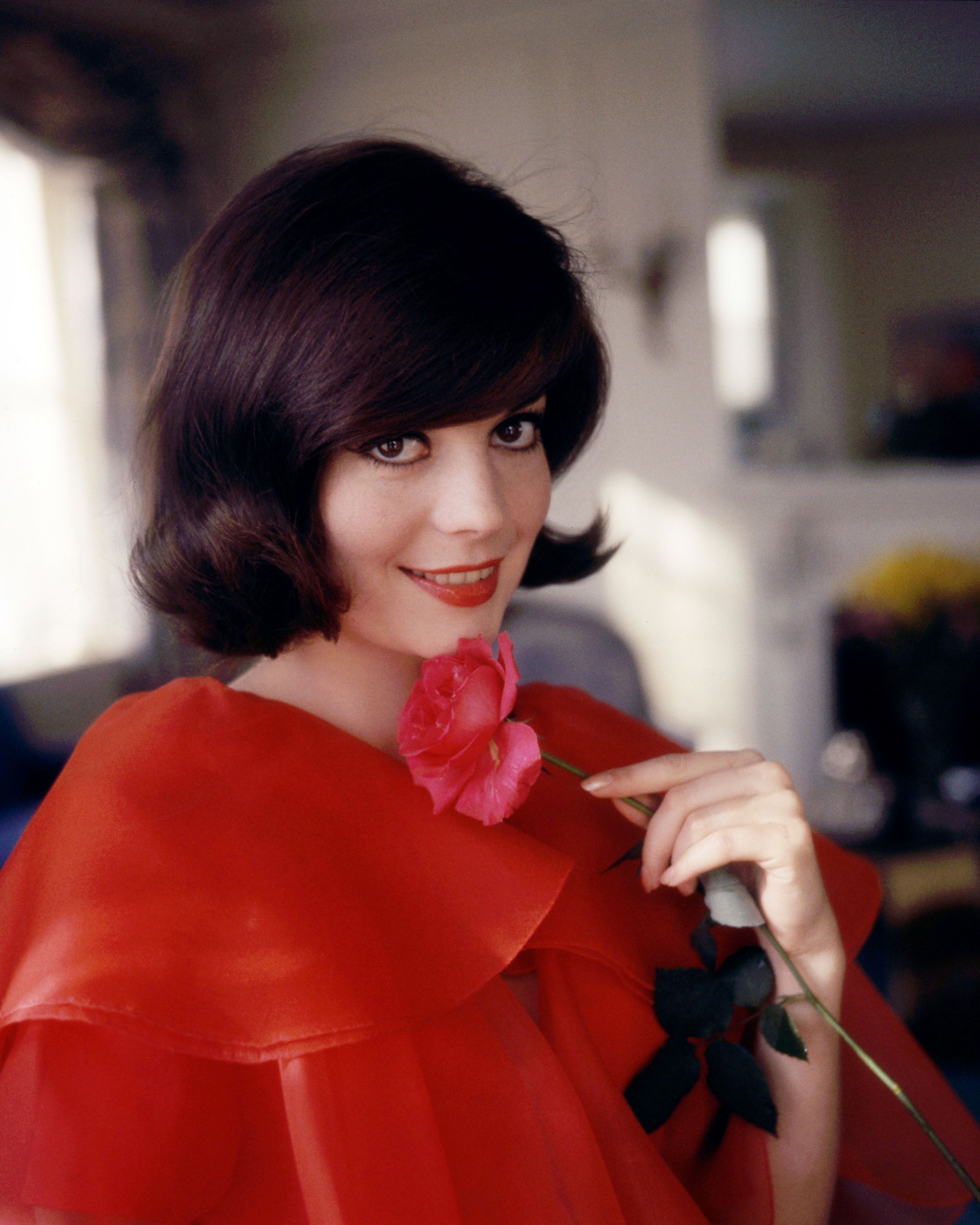 Natalie Wood (1938-1981), US actress, wearing a red top and holding a pink flower, in a studio portrait, against a yellow background, circa 1965. | Source: Getty Images
The documentary features interviews with the actress's family members and some of her friends like Robert Redford and Mia Farrow. It also includes rare family photos and videos with glowing tributes from her two daughters (Natasha and Courtney) and her second husband, Richard Gregson.
The major talking point of the documentary is an emotional interview between Natasha and her stepfather. During the exchange, the retired Hollywood actor recalled the last moments he shared with his wife before her body was discovered in the water. He maintained that he never had a hand in her death and reaffirmed how much he loved his wife, Natalie Wood.
Wagner also claims that he isn't bothered about been named a person of interest because he knows who he is and won't let the allegations redefine him. In a quick reply to her stepfather, Natasha says:
"It's important to me, Daddy, that people think of you the way I know that you are. And it bothers me that anyone would ever think that you would be involved in what happened to her."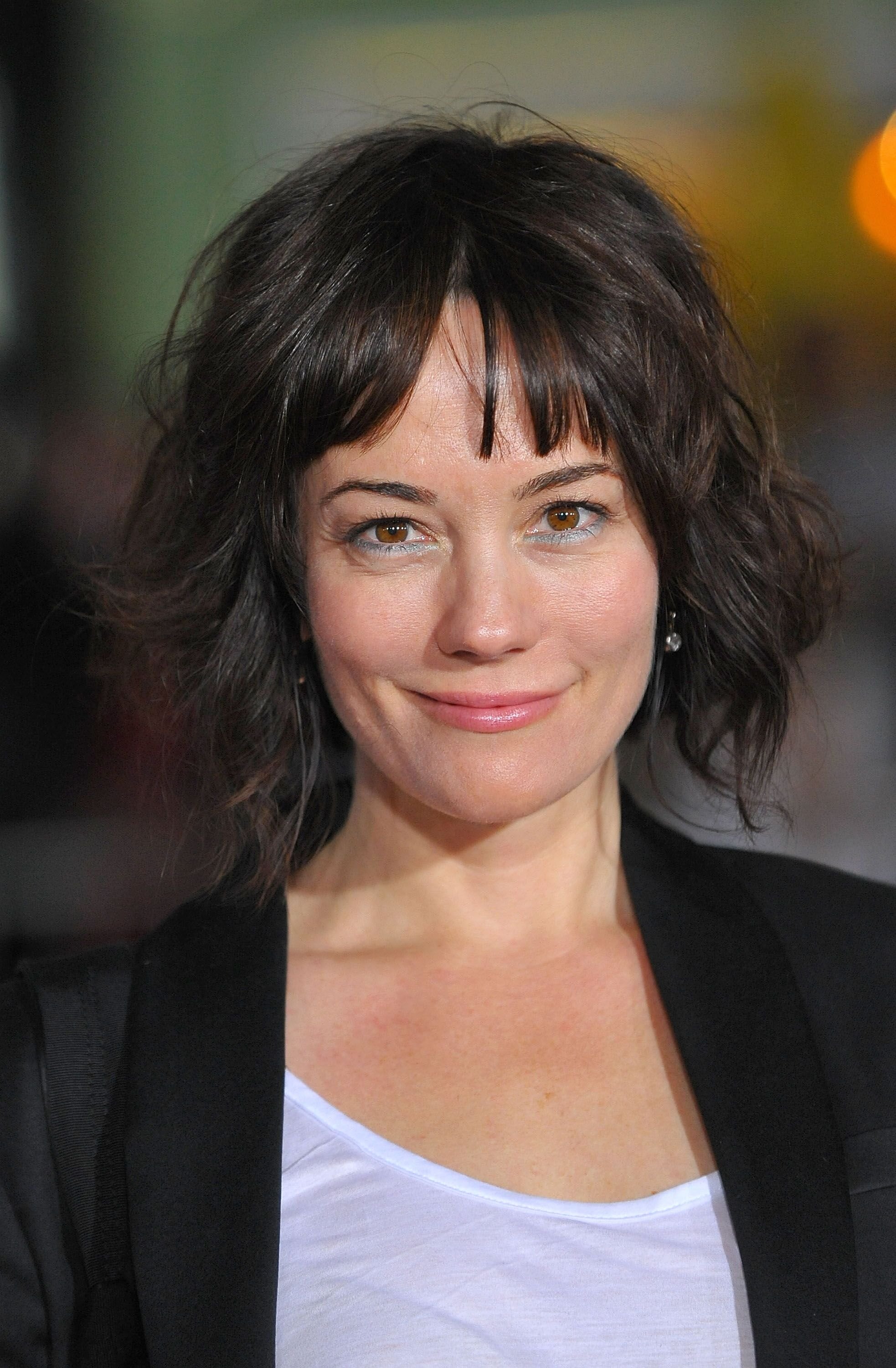 Natasha Gregson Wagner at the Los Angeles premiere of "Couples Retreat" in 2009 | Photo: Getty Images)
Natasha believes that her stepfather is innocent and wants the controversy surrounding her mother's death to be put to bed once and for all so that more focus can be on the great life Natalie Wood lived.
Please fill in your e-mail so we can share with you our top stories!