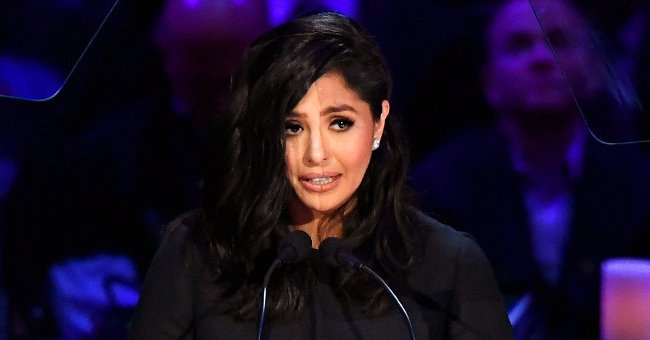 Getty Images
Vanessa Bryant Shares Heartbreaking Photo of Late Long-Haired Daughter Gianna before Christmas

Christmas will never be the same for Vanessa Bryant, who lost her husband, NBA icon, Kobe Bryant, and child, Gianna, earlier this year. The heartbroken mom shared a photo of her late long-haired daughter on Instagram.
It is difficult to grasp the pain of unexpectedly losing a life-partner, but for Vanessa Bryant, who lost her husband Kobe Bryant and her daughter on the same day, the heartbreak is never-ending.
The doting mom can only keep the memory of her late husband and daughter alive. Recently, she shared a pic of her daughter, Gianna Bryant, ahead of the Christmas holiday.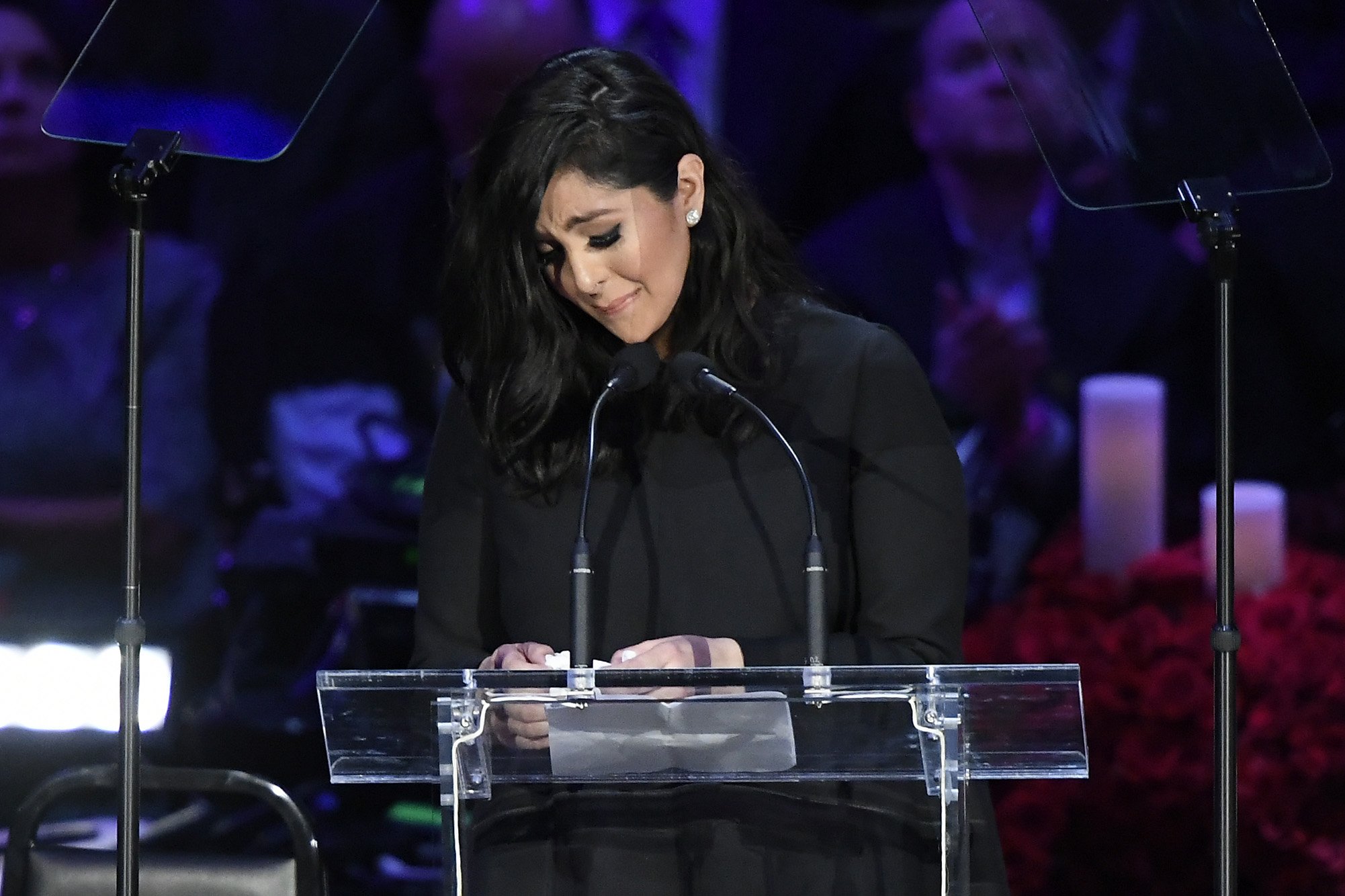 Vanessa Bryant at The Celebration of Life for Kobe & Gianna Bryant at Staples Center on February 24, 2020 in Los Angeles, California.|Source: Getty Images
The black and white photo featured an angelic Gianna standing against a plain background. The long-haired girl posed with her hands folded under her arms while dressed in a long-sleeved polka dot T-shirt.
The late aspiring basketball player looked calm with a serious expression on her face as she looked directly at the camera. Her long hair gently was gently blown by the wind.
Fans sympathized with the grieving mom and acknowledged the painful loss, with over two million people reacting by liking the photo of Gianna.
Vanessa, who simply captioned the photo with her daughter's name and heart emoji, has always had her comments turned off for all her posts on Instagram.
[Vanessa] had to deal with a painful lawsuit from her mother, Sofia Laine, who sued her for financial support.
Gianna would have been 14 years old now had she not lost her life in the tragic helicopter crash on January 26. On May 1, Gianna's birthday, Vanessa shared a pic of her daughter, affectionately known as "Gigi."
Alongside the photo was an emotional birthday tribute to Gianna. The devastated mom declared her love for her baby girl, adding that Giana would forever be part of her soul.
After the heavy loss of the love of her life and daughter, Vanessa was left to pick up the pieces and be a strong mom to the rest of the couple's kids.
Kobe and Vanessa shared three other kids - Natalia, 17, Bianka, four, and Capri, one. On Bianka's fourth birthday, the doting mom shared a sweet message to her on behalf of the entire family, including Kobe and Gianna.
Moving on after Kobe's passing hasn't been easy for Vanessa, especially as she had to deal with a painful lawsuit from her mother, Sofia Laine, who sued her for financial support.
Vanessa rebutted the claims that her mother worked for the couple as a personal assistant and nanny, adding that she was trying to extort the grieving widow.
Please fill in your e-mail so we can share with you our top stories!