Simone Biles Was Adopted at Age 6 — Discover 5 Fast Facts about Her Adoptive Parents
Simone Bills has become an athlete to reckon with in her time, enjoying the tag of the most decorated American gymnast. Much of her stability is credited to her parents, who adopted her at the age of 6.
At 23, Simone Biles has won a combined total of 30 Olympic and World Championship medals and enjoys being the world's third most decorated gymnast.
Behind her incredible achievement is the support and love she gets from her parents Ron and Nellie Biles, who adopted her when she was a six-year-old girl. Here are a few things to know about them.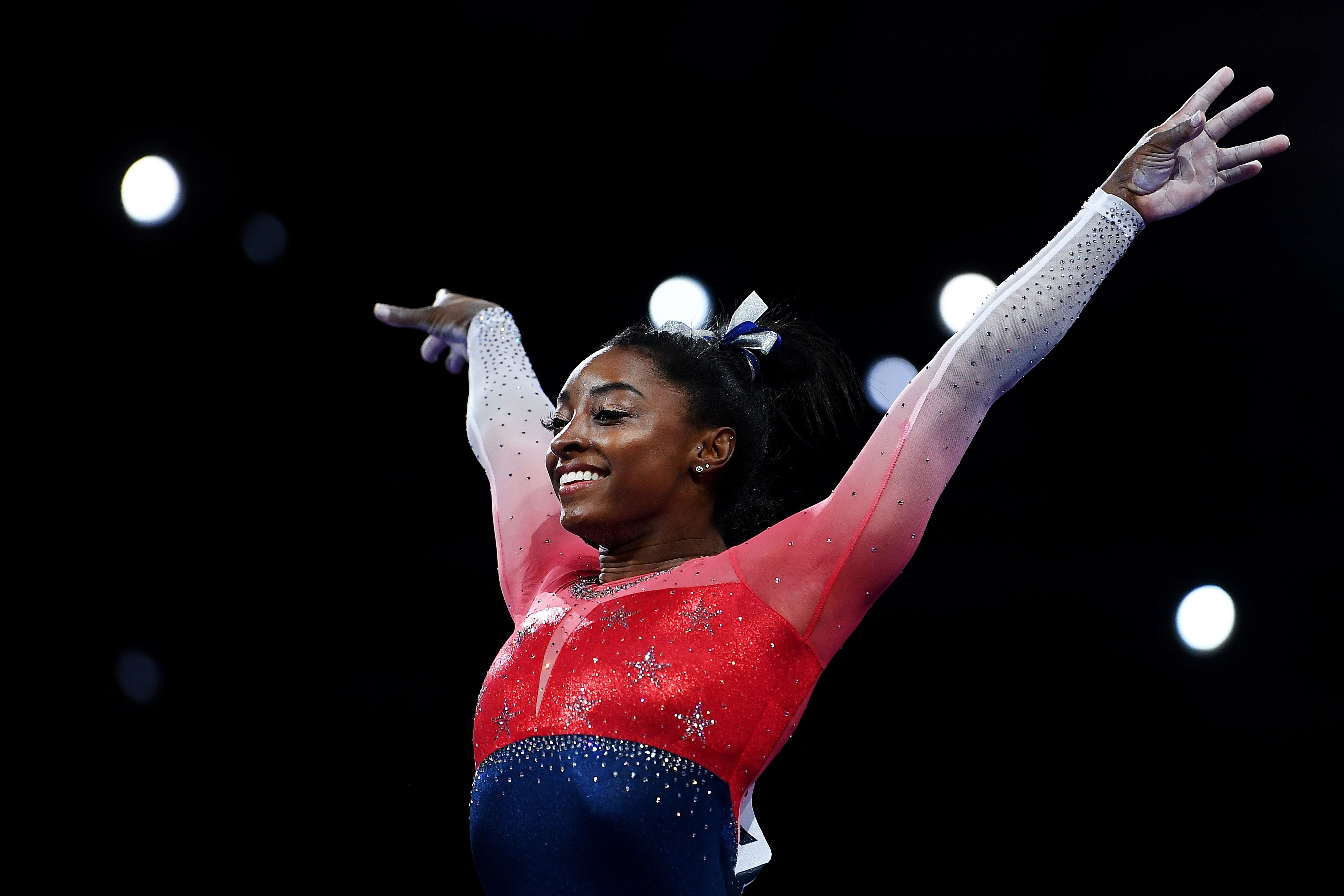 THEY ARE HER GRANDPARENTS 
Aside from being her adoptive parents, Ron and Nellie are her maternal grandparents. Ron is Simone's maternal grandfather but adopted her and her sister when they were kids.
Simone revealed that her birth mom struggled with drugs and problems, which led her grandfather to officially and legally adopt her.
my parents are the cutest people I know 🖤 43years & counting pic.twitter.com/H3LCQA06vP

— Simone Biles (@Simone_Biles) January 25, 2019
THE BEST IN HER
During an interview, Simone opened up on her parents' influence on her career and attributed her success to the support and faith they have in her.
The gymnast revealed that she felt like she mattered when she was adopted and had the right surrounding to develop her talents and reach for the top.
By the time Simone was in high school, she had to make a decision to be homeschooled against public schools.
Proud parents ❤️@Simone_Biles | #OlympicsWeekNBCSN pic.twitter.com/Dz6ibwmtiu

— #TokyoOlympics (@NBCOlympics) April 19, 2020
During an appearance on "Dancing with the Stars," Simone remarked that she was saved by her parents, who protected her from a lonely and scary childhood.
Simone gushed over how her parents set the right example on how to treat others and show love and support to them. For her, they brought out the best in her.
'My parents saved me': Simone Biles tearfully opens up about being adopted https://t.co/oVr0576EQX via @TODAYshow #adoption

— March for Life (@March_for_Life) April 12, 2017
MET IN COLLEGE
Before they became the supportive and loving parents of Simone, Ron met Nellie while she was in college, and the former was in the air force. 
Ron was raising his daughter as a single father at the time he met Nellie. Together he and his wife share two children aside from Simone.
.@Simone_Biles's parents celebrating her routines with a kiss is the cutest thing. 😍 @BilesNellie https://t.co/WnkLsZgF7f

— POPSUGAR Fitness (@POPSUGARFitness) October 12, 2019
HOMESCHOOLING
When Simone was adopted, it was clear that she was cut out to compete at the highest level of gymnastics and needed to devote time to be trained. 
By the time Simone was in high school, she had to make a decision to be homeschooled against public schools so she could focus more on her training. The decision increased her training from 20 hours a week to about 32 hours a week.
Despite spending time in foster care, Simone found the perfect environment to become the most decorated American gymnast and an inspiration for other children.