Meghan McCain Admits the Holidays Are Different without Her Late Father John McCain
The Christmas season is still upon us. With many enjoying the significance of the holiday, some are also reflecting on loved ones they lost. Amid the celebrations, Meghan McCain shared a tribute to her father, the late Senator John McCain.
Over the weekend, political commentator and co-host of "The View" Meghan McCain took to Instagram to pay tribute to her father, late Senator John McCain.
The TV show host shared a snap of her father at one of his lightest moments, as he dressed and relaxed on a chair. The late Senator is seen in a simple black blazer with brown khaki pants and a blue shirt.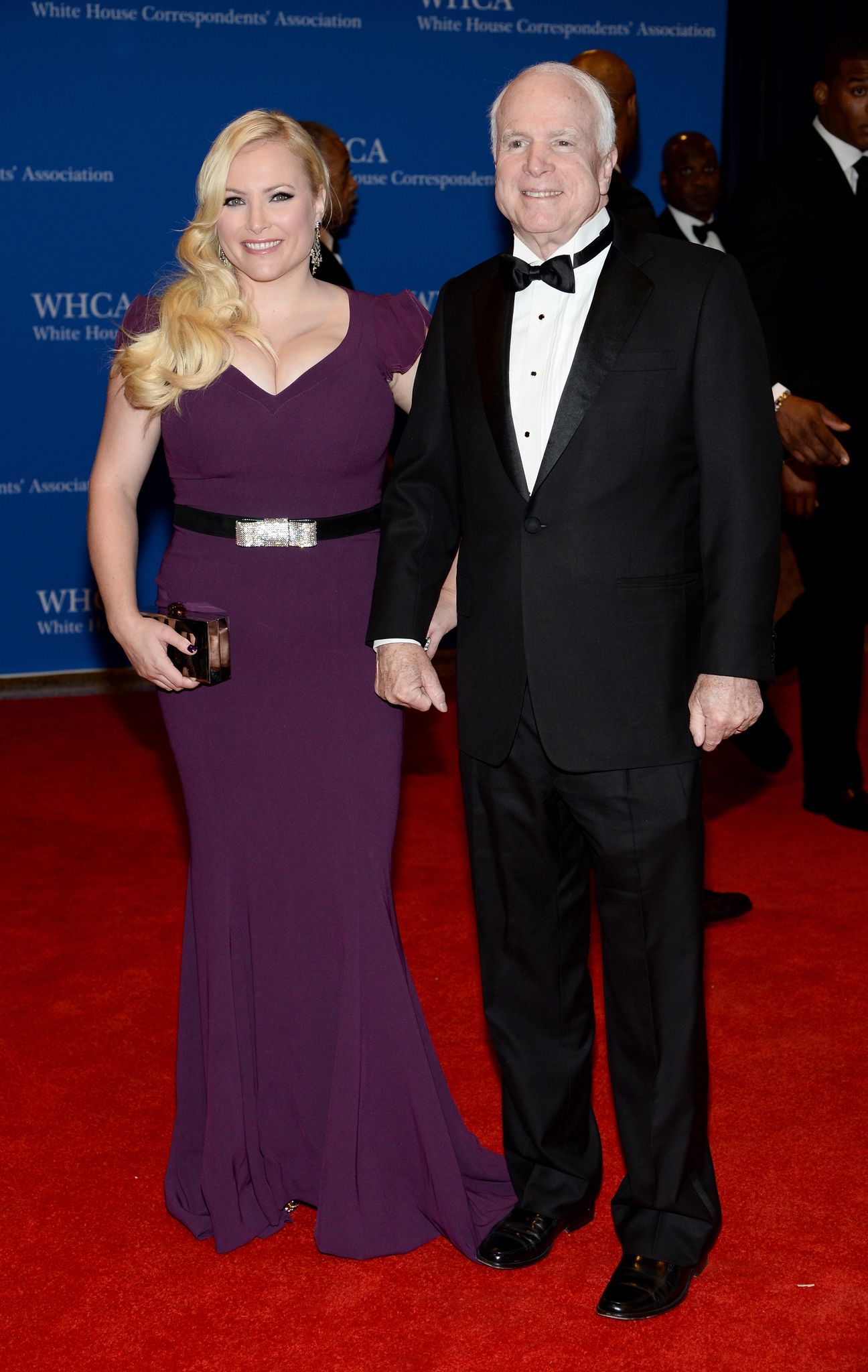 The Senator also had a glass of water with him, and a plate filled with pastries can be seen in the picture. It is unclear whether the image is from one of the Christmas celebrations before his death.
Senator McCain passed away in August 2018 after a lengthy battle with brain cancer. Paying tribute to him, his daughter wrote:
"Merry Christmas Dad. Have a Gibson in heaven for me. The holidays are not the same without you. Liberty already has so much fire in her like you did."
Despite being dead for over two years, the Senator's memory continues to live on through deliberate efforts from his family. Meghan has been particularly vocal in referencing her father on several fronts. Considering that she got several of his character traits, this is not much of a surprise.
Many have come to find Meghan to be a chip off the old block.
The McCain family has dropped several tributes to the late Senator this year alone. In August, many of them took to social media to appreciate him on what would have been his 84th birthday.
Meghan's Instagram post showed a snap of herself and the late Senator feeling casual at home. In her captions, the TV show host simply proclaimed her love for her father.
Many have come to find Meghan to be a chip off the old block. Like her father, she has not been afraid to air her opinions on political matters – even when they opposed those of her Republican party.
So, it is no wonder that Meghan took time to dissect the recent General Elections – the first one she had to go through without her father. Per reports, Meghan explained that she understood the significance of her first Election Day without her father.
However, it was also her first with her daughter, Liberty, who she birthed in September. The TV show host added that the situation represented the circle of life. She added that she felt somewhat nostalgic, although she always loved Election Day no matter what.
It is unclear who Meghan had voted for in the General Elections. However, her mother, Cindy, appeared at the Democratic National Convention and declared support for President-Elect Joe Biden.