Catherine Zeta-Jones, 51, Shows Gorgeous Figure in a Bikini in Throwback Photo with Santa Claus
Actress Catherine Zeta-Jones doesn't seem to be aging much as seen in a recent photo from last year that she shared. In the festive image, the star posed alongside a lucky Santa Claus.
In an effort to celebrate the festive season, Catherine Zeta-Jones, 51, showed off her gorgeous body. Sharing a throwback image from last year, the actress was seen posing in a black bikini.
The star smiled as she stood close to someone dressed as Santa Claus. The pair both sported spectacles, although Zeta-Jones' ones were just ordinary sunglasses while Santa's seemed like prescription glasses.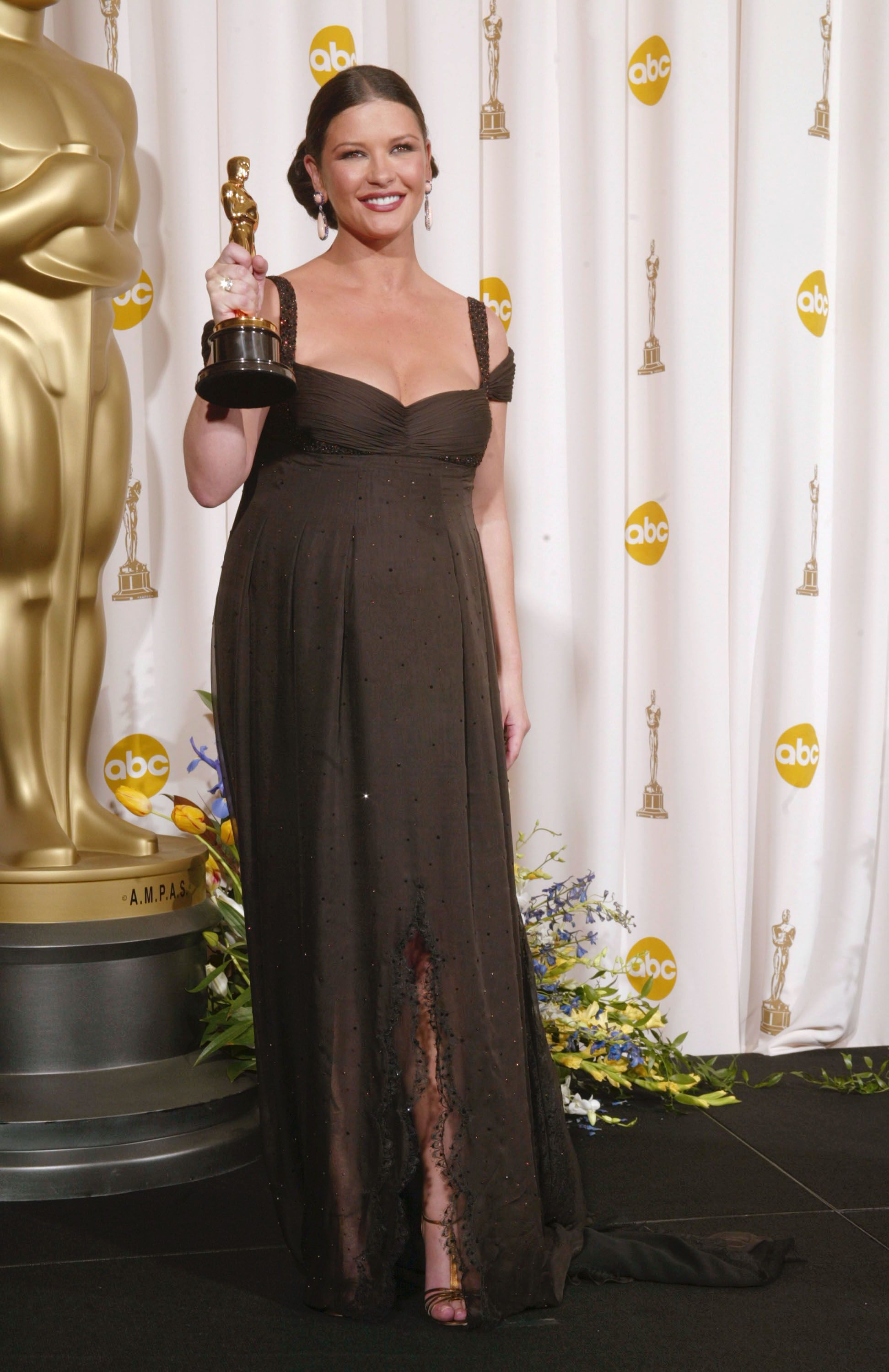 In the caption of the post, the actress revealed that the image had been taken when she was in Bermuda. She joked about her look and about posing with Santa Claus, writing:
"[I was] caught shamelessly kissing Santa Claus in my bikini."
Taking her humor further, she hilariously mentioned how "bummed" out she was that Santa didn't show up this year! She revealed that she had been waiting for him with her face mask, adding:
"Oh well, maybe next year."
Just before she shared the Christmas Day throwback, the actress shared a selfie on Christmas Eve. In the photo, the star was seen showing off her good looks while relaxing on a bed.
Ahead of Christmas Day, Zeta-Jones made an effort to decorate her home for the holidays but ended up injuring herself.
She confessed that she was waiting patiently for Santa Claus before wishing everyone a Merry Christmas Eve. Zeta-Jones is famously married to actor Michael Douglas, 76, whom she wed in 2000.
In November 2020, the couple celebrated their 20th wedding anniversary after having dated for only two years before tying the knot. The couple is parents to two children - son Dylan 20, and daughter Carys, 17.
Ahead of Christmas Day, the actress made an effort to decorate her home for the holidays but ended up injuring herself. She revealed in an Instagram video that she injured her foot while putting up Christmas decorations.
The clip she shared also allowed her fans to get a glimpse at her home. Followers got to see a large lit-up Christmas tree that was fully decorated and a staircase that featured garland decorations.
They also got to see a wreath and two candle lanterns that were lit up. The tree was decorated with large red-heart wreaths and it sat on a fluffy white carpet that added more flare to the decorations.