'The Masked Dancer' Premiere Reveals Disco Ball as Famous Rapper Ice-T — See Fan Reactions
One of the best parts about "The Masked Dancer" is the reality competition's revelations about who is behind the disguises. However, several fans have expressed their disappointment at a recent celebrity revelation.
Earlier today, the reality competition show, "The Masked Dancer" shared a revelation on Twitter – that rapper Ice-T was behind the famous Disco Ball character.
The tweet showed Ice-T – real name Tracy Lauren Marrow – dressed up as his Disco Ball character as he spoke about a wide array of things – from his decision to try dancing to his costume choice.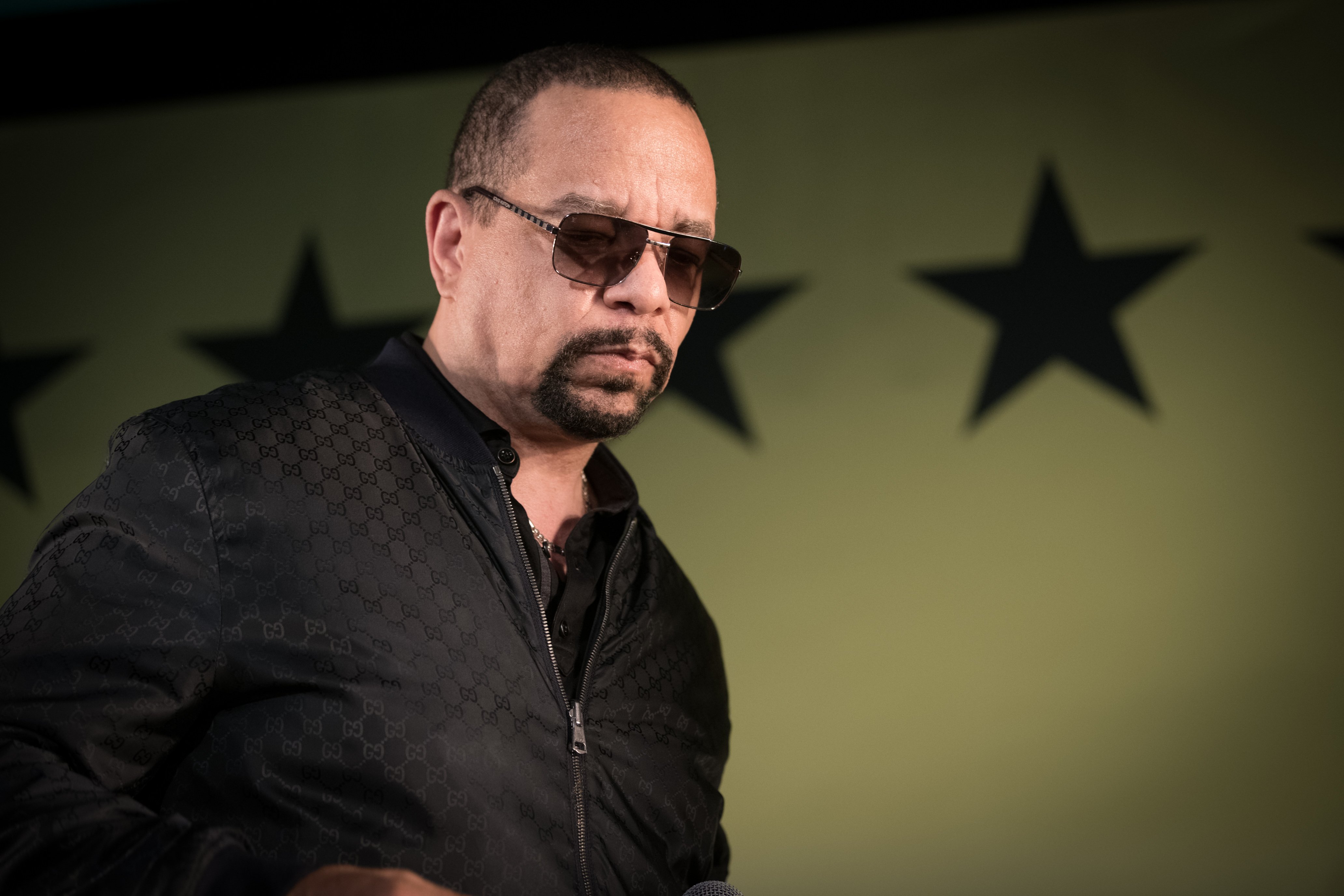 As expected, the tweet also showed Ice-T in action, with the rapper strutting his stuff to "Uptown Funk" by Mark Ronson and Bruno Mars. Of course, dancing is not what many would associate Ice-T with.
However, he explained that he always viewed himself as a dancer. The rapper explained: "Honestly, back in the day, I danced. So I can dance… but not, more of my dancing is in my mind."
No.....just....no

— Funk Mage (@TheDamienNova) December 28, 2020
While the rapper's selection seemed like a fun one, some fans were not pleased. Many expressed their displeasure at the selection on Twitter, with someone claiming that he always knew the rapper was the Disco Ball.
Another problem seemed to have been Ice-T's performance. One Twitter user claimed that it was a total rip off, while another added that the rapper had been too slow.
It appeared that the rapper's concern with not falling affected his dance routine.
I knew it was him

— nightfury558 (@nightfury558) December 28, 2020
Ice-T's performance marked the first episode of "The Masked Dancer," itself a spinoff of the wildly popular show "The Masked Singer." Sadly, it was not quite enough to keep him in the show as he was ultimately unmasked.
Speaking to news sources, the rapper explained that he enjoyed his time on the show. However, he also blamed his costume on his performance. In part, he said:
"Once you put that 20-pound head on[...] You're just concerned with not falling…I threw all the choreography out the window."
Ice-T added that he did not want to "bust his [expletive]" on TV like that. It appeared that the rapper's concern with not falling affected his dance routine.
All in all, it appears that "The Masked Dancer" is off to a great start. Viewers are already hooked, and there will be more revelations to come. Fans have already begun sharing theories as to who the characters would be.
OMG! See who lit up that stage behind Disco Ball — spoiler alert: we were not ready for this! 👀

Check out his full interview on #TheMaskedDancer Facebook page, thanks to our friends @hyundai! https://t.co/ZSTaseYMPO #ad pic.twitter.com/UAhw3VyNvF

— The Masked Dancer (@MaskedDancerFOX) December 28, 2020
Names like Grammy-winning singer Taylor Swift, Olympic gold medalist Simone Biles, and Emmy-winning actress Zendaya have already been thrown into the mix. With more weeks to go before the final, the revelations are sure to be an incredible lineup of people.