Pink Pens a Heartfelt Tribute to Her Son Jameson as She Celebrates His 4th Birthday
Pink shared a heartfelt birthday wish for her son Jameson's fourth birthday, and the family celebrated with a superhero-themed party.
Pink's son Jameson's just turned 4 years old, and the mom of two shared a heartfelt message for him on her Instagram as well as threw him a superhero-themed party.
The Instagram post features 4 photos of Jameson, one with his rock and roll mom, another with his older sister Willow and one photo showed the gorgeous party decorations set but with him dressed in a Darth Vader costume.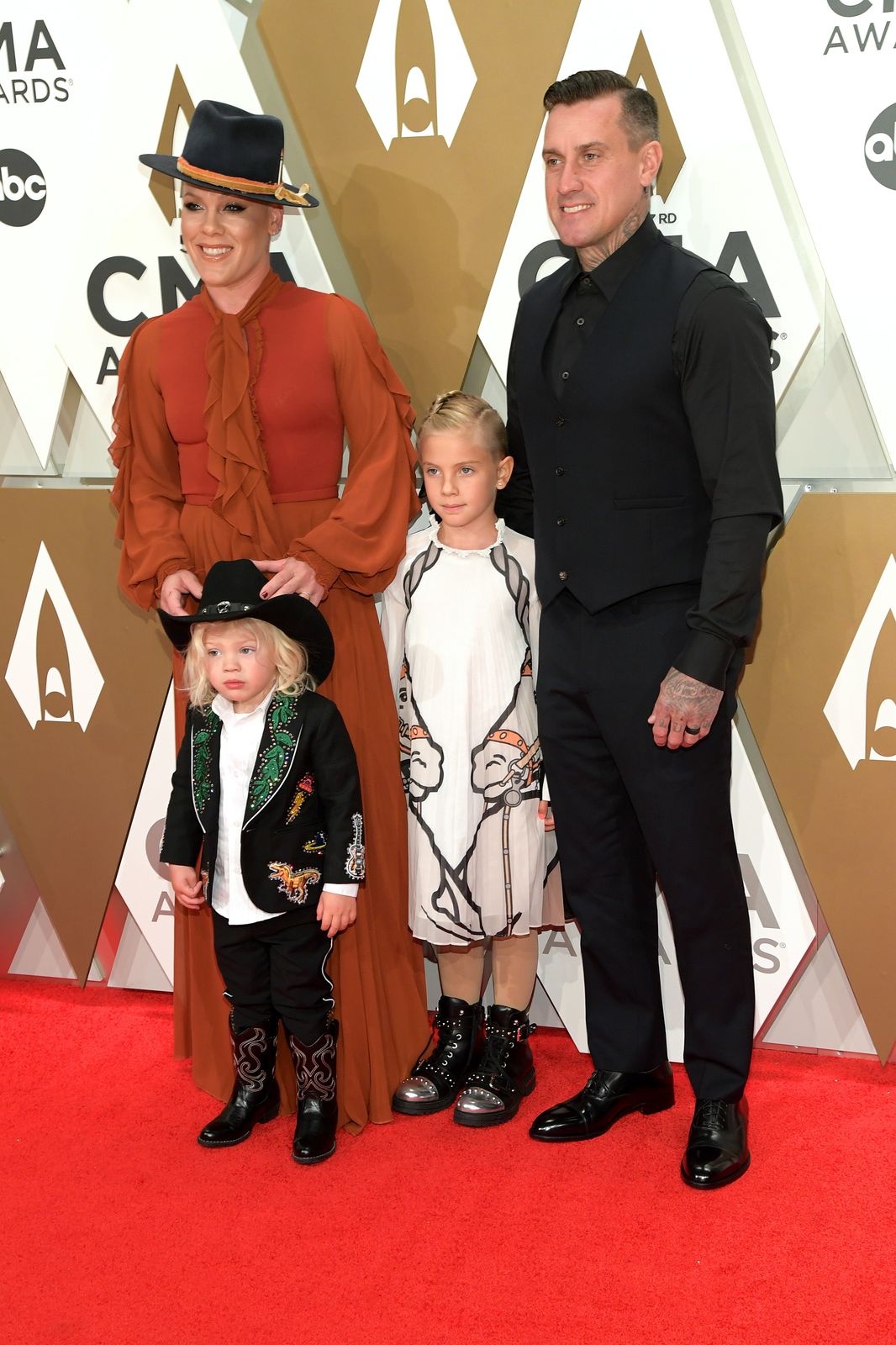 The birthday celebration comes after Pink's terrible year of medical mishaps, included breaking her ankle, a staph infection, and a battle with COVID-19.
The singer shared on her Instagram alongside a photo of herself at the doctor's office about her "poop sandwich of a year," saying she had received stitches this year,
"Well, I got my stitches out from drying that wine glass, that went well. Then I recovered from my very first staph infection for no reason."
In March, she and her son Jameson were tested positive for COVID. She shares the diagnosis on Instagram. They continued isolating at home, and two weeks later, both tested negative.
She used the moment to share awareness of the illness, highlighting its seriousness and that it affects all, no matter age, class, or health status.
Pink is not the only talented singer in the family as mother and daughter sang on ABCs Good Morning America.
Pink shares regular updates of her family life on her Instagram account, including all her health situations and recently her son's 4th birthday.
She captioned 4 photos from the celebration with a special message about her son, Jameson Moon, that she was lucky to be his mom; she said, 
"There isn't a room that this little boy has ever walked into that he didn't leave lighter and more joyful."
Pink shares her two children with her husband, former professional motorcycle racer Carey Hart. The couple got married in 2006 and have their family home in Santa Ynez Valley. Closer
Pink is not the only talented singer in the family as mother and daughter sang on ABCs Good Morning America. The 9-year-old showed her musical talent in a duet of "The Christmas Song" by Nat King Cole.
She teased the special guest for the show on her Twitter, saying that they were singing one of their favorite Christmas songs. Katy Perry, BTS, and Adam Lambert also took part in the show.
In light of her covid crisis this year, she made a donation of $500,000 to the Temple University Hospital Emergency Fund as a way to honor her mother and the same amount to the City of Los Angeles Mayors' emergency covid 19 crisis fund.