Bluegrass Guitarist Tony Rice Dies at 69 — Stars Pay Tribute to the Legend
Celebrities and fans recently gathered on social media to mourn the tragic death of guitarist and bluegrass legend Tony Rice who passed away on Christmas Day.
On Christmas day, guitarist and bluegrass musician Tony Rice sadly passed away. Several fans and fellow stars were shaken by the unexpected tragedy and took to social media with heartfelt tributes. Fellow musician Ricky Scaggs wrote on Facebook:
"Sometime during Christmas morning while making his coffee, our dear friend and guitar hero Tony Rice passed from this life."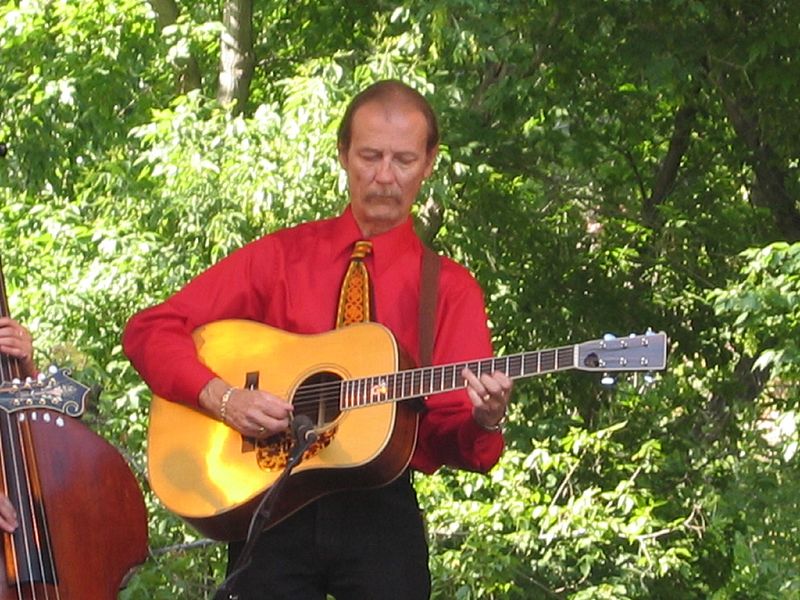 Scaggs added that his late friend had made a swift journey to his heavenly home. The musician went on to praise Rice for his incredible talent and influence as an acoustic guitar player for over five decades.
The lengthy tribute also revealed that Rice enjoyed listening to younger players play his own works, and derive joy from it. Scaggs referred to Rice as a brother whose voice blended perfectly with his. He wrote that he would miss his old friend very much.
Other stars joined Scaggs in mourning. Actor Steve Martin tweeted that Rice's name was one that he has known all his life and described him as a great musician.
Singer-songwriter and guitarist Jason Isbell also tweeted his own tribute. He praised the late Tony Rice highly, referring to him as the king of the flat-picked flat-top guitar. He then advised anyone who was not familiar with the man's music to look him up.
Rice had a wonderful career that lasted for many years until health problems came onto the scene curtailing his many incredible abilities.
Among the flood of tributes was another from 28-year-old guitarist and bluegrass musician Billy Strings on Instagram. Strings shared an old photo of Rice with a cigarette in his mouth and a guitar in his hands.
He captioned it with praises and gratitude for the legacy Rice left behind. The official Twitter account of country music duo, Brothers Osbourne, also penned a lengthy heartfelt tweet in honor of the late Rice. The tweet read:
"What Hendrix did for the electric guitar, this man did for the acoustic. [...] Then there's his singing. Impeccable. A legends legend. RIP Mr Rice."
The Brothers Osborne tribute marveled at the versatility of Rice's work, adding that one could calibrate their metronome to his right hand. They also praised his incredible ability to incorporate melody and harmony into a solo.
Rice had a wonderful career that lasted for many years until health problems came onto the scene curtailing his many incredible abilities. The legendary guitarist reportedly performed in public for the last time in 2013.
Known for his elegant, innovative flat-picking, Tony Rice passed away at the age of 69 in his Reidsville, North Carolina home. Rice joined the too-long list of celebrities who have sadly passed away this year, including NBA's Kobe Bryant, actress Naya Rivera, and wrestler Brodie Lee.