Wendy Williams Reveals How She Celebrated the Holiday with Only Son Kevin in a Rare Joint Photo
Television show host Wendy Williams shared a cute snapshot on her Instagram page showing how she and her only son Kevin celebrated Christmas.
To celebrate Christmas Day, television show host Wendy Williams delighted her fans with an adorable picture of herself and her only child and son, Kevin, cozying up.
In the snapshot, Williams looked all shades of beautiful as she smiled, clad in a multi-layered lemon dress that covered all of her body. She rocked a long blonde wig to complete her look.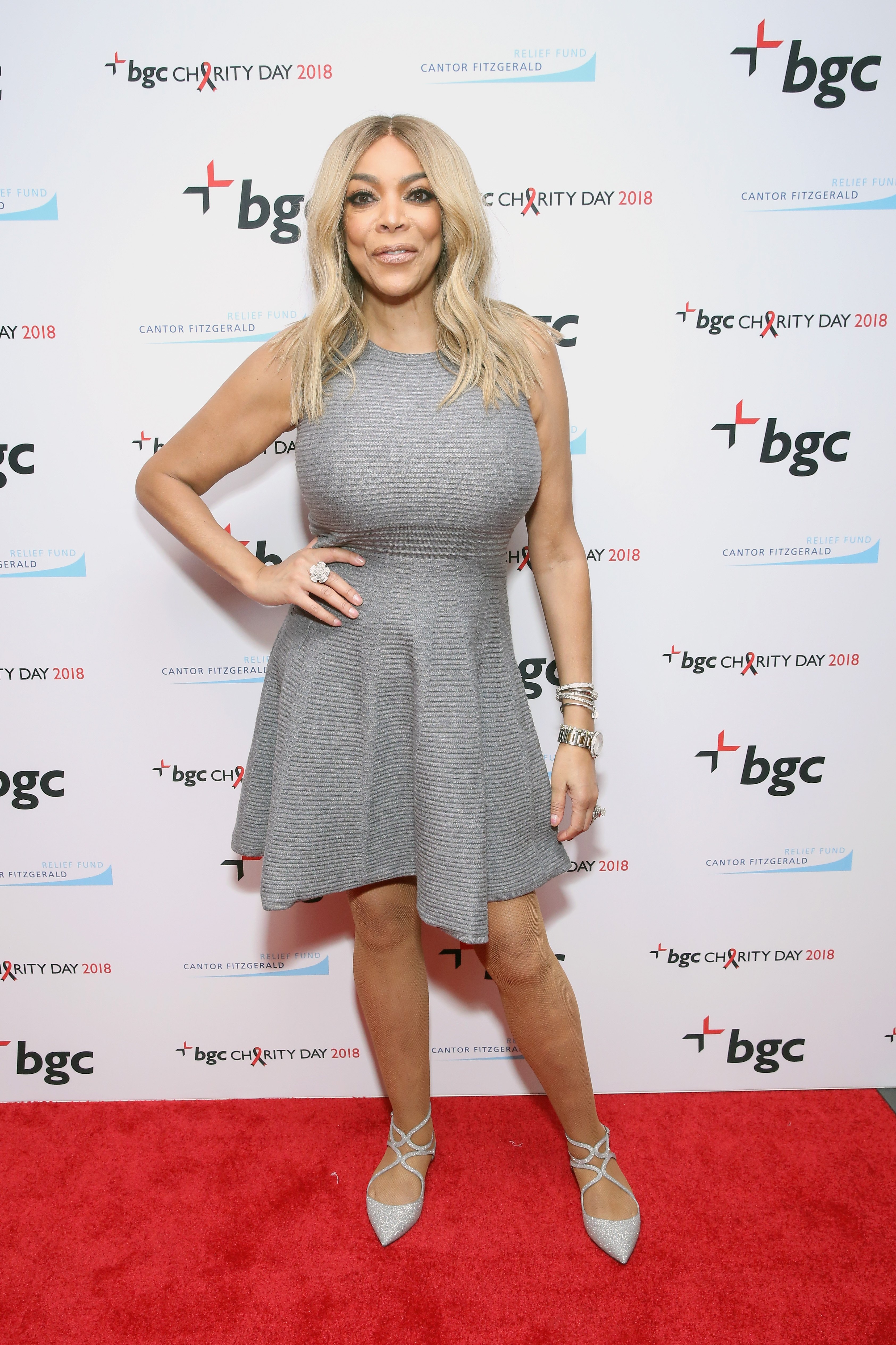 Kevin wore a black hoodie and smiled as he posed with his mom for the camera. He matched his hoodie with blue pants. Mother and son posed sitting on a sofa in front of a glass window.
In the caption to her post, Williams wished her fans a Merry Christmas and revealed that she and Kevin had been enjoying themselves. She further wrote:
"Crepes for breakfast, lots of TV & laughter. Now it's time for veggie rice, Large scallops, falafel & vegan pizza!! ... My favorite part of US is our conversations."
Williams added that life is never perfect but that she and Kevin are grateful. She ended her caption by saying she could not wait to be back with her fans on January 4, when her show, "The Wendy Williams Show" returns with new episodes.
The show paused production earlier in December so that Williams could be with her family following the death of her mom, Shirley Williams. 
Williams filed for divorce in April 2019 when she found out Hunter had a daughter with another woman.
This marks Williams' first Christmas without Shirley, and it is great to see that she celebrated it with her cute son. During the December 7 episode of her show, the television personality revealed that her mom died beautifully and peacefully, surrounded by love.
Williams and Kevin make for an adorable pair and share a close bond. She shares the 20-year-old with her ex-husband of 22 years, Kevin Hunter, who she divorced last year. 
Williams filed for divorce in April 2019 when she found out Hunter had a daughter with another woman. Kevin stood with his mom throughout the divorce proceedings.
After the divorce was finalized, Williams and Kevin were spotted walking through the streets of Miami Beach, Florida, holding hands and looking inseparable. 
When Kevin turned 20 in April, Williams celebrated the milestone with a creepy birthday tribute to him. She shared a picture that revealed bizarre keepsakes she has held on to since Kevin's birth.
Some fans found the picture disturbing, but Williams' objective was to honor her son in the way she thought best. Her loyal fans would be hoping they get to share many more memorable moments.