'OutDaughtered's Crystal Mills AKA Aunt Kiki Sends Christmas Wishes with Adorable Family Photo
Reality star Crystal Mills, who is known as Aunt KiKi on the popular TLC family reality show, "OutDaughtered," recently sent Christmas wishes with an adorable picture.
On December 25, Crystal Mills, the twin sister of Danielle Busby, took to Twitter to share a photo of herself and her family. In the caption, the doting mother-of-two wrote: "Merry Christmas from The Mills."
The charming snap shows Aunt KiKi posing with her husband Dale Mills and their two children — daughter McKenzie and son Bronson. The beautiful family was all smiling in the picture.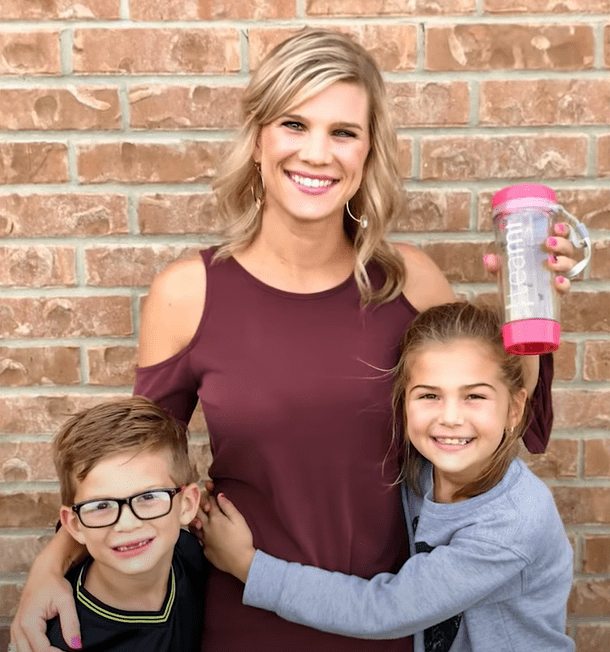 Taking to the comments section of Aunt KiKi's post, adoring fans immediately expressed their love for the family. One person wrote: "Good picture and merry Christmas day 2020."
McKenzie and Bronson often appear in the "OutDaughtered" reality show. Additionally, Adam and Danielle Busby regularly share pictures of them with Blayke and the famous quints.
Merry Christmas from The Mills 🎄 🎅🏻 ⛄️ pic.twitter.com/qrFtsyehLO

— Crystal Mills "Aunt KiKi" (@cmills2007) December 26, 2020
In November, Aunt Kiki uploaded on social media a photo of McKenzie standing with a boy. The doting mother captioned the pic: "Watch out Daddy! It's already starting!"
In August, Aunt Kiki announced the start of virtual school for her children on social media.
Along with the hashtag "#wenotreadyforallofthis," Aunt Kiki added that their daughter got asked to go to the homecoming football game by her "boyfriend" and that he gave McKenzie her first "mum."
Numerous fans flocked to the comments section of her post to let their opinions be known. One person said that she would not even admit she liked boys at that age, no matter how deeply she did.
Another fan joked Uncle Dale should put his daughter in a cage and lock it tight right away. Later, more fans wondered how Uncle Dale would react to the news that a boy was interested in his daughter.
Meanwhile, in August, Aunt Kiki announced the start of virtual school for her children on social media. McKenzie went into fifth grade, while Bronson started second grade.
Aunt Kiki shared her children's outfits, and they look great. McKenzie's plum-colored jumpsuit was selected at Target, the mother revealed in the comments section of her post.
On the other hand, Bronson chose a gray shirt with a white pattern on it. Fans commented on how cool and cute they both looked. One person stated that she loves McKenzie's jumpsuit.