Teyana Taylor Looks Cute in a Heartwarming Photo with Her Family Dressed in Colorful Pajamas
Teyana Taylor is a proud family woman, and she recently took to social media with pictures that captured her posing with members of her family. 
Teyana Taylor knows the holidays are all about family, and she has been spending quality time celebrating the festivities with them. 
She recently shared a couple of shots on her Instagram page. The photos featured her dressed in colorful pajamas as she sat on a couch flanked on both sides by members of her family.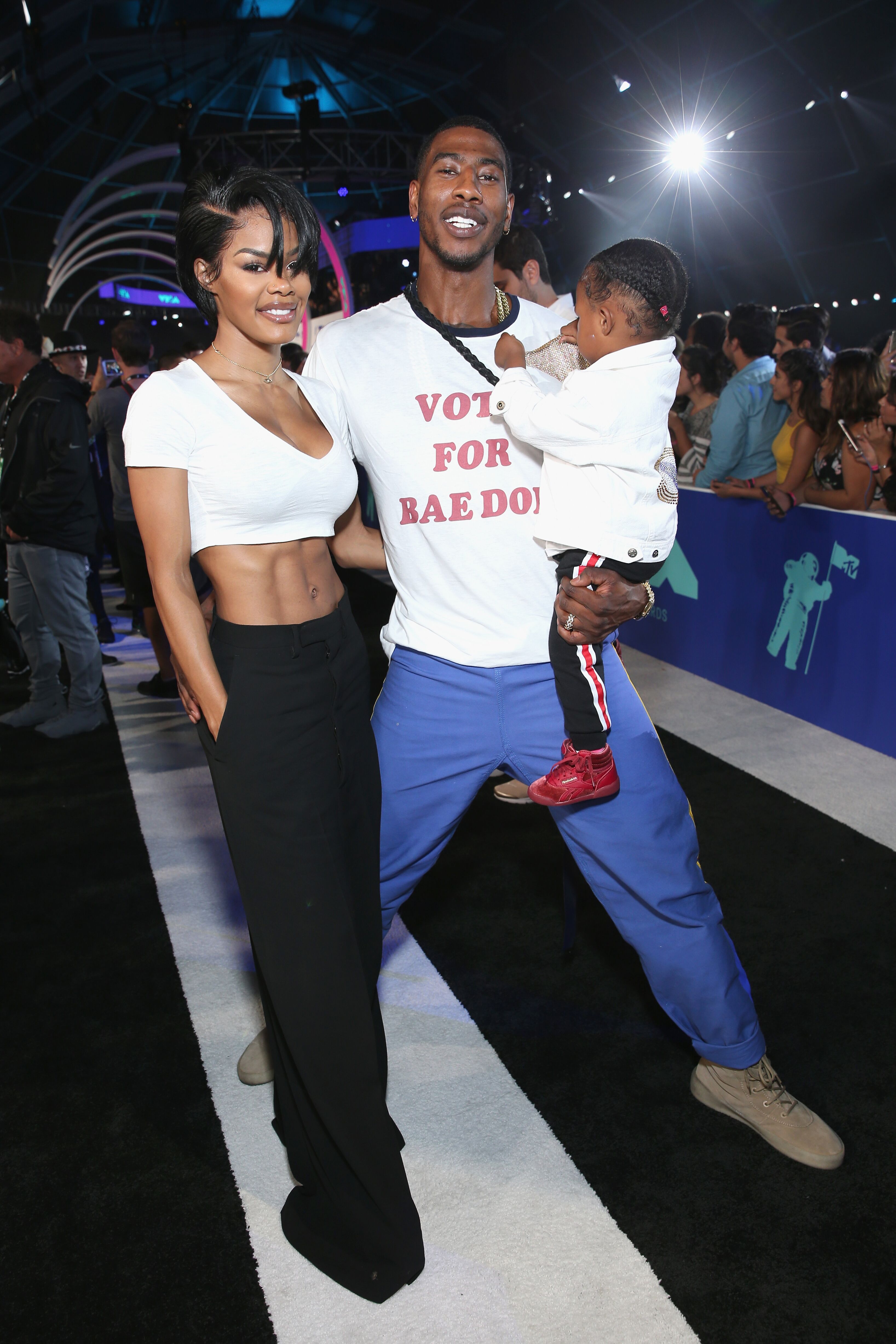 On her right sat her husband, Iman Shumpert, holding their newborn daughter Rue Rose. Taylor's mother sat next to him, looking as young as her daughter. 
Taylor sat beside her mother— her first child was seated on her lap, and a man named Boe Daney also reclined on the couch with them. Behind them, a well-decorated Christmas tree stood tall. Taylor captioned the post,
"And at this very moment I realized this was the most stable it was gone get. It's always us man btw y'all we took like 123579775 of these and everyone looks like this."
Fans did not exactly agree with her; many thought there was no improvement after 123579775 shots because the photos were already perfect. 
One fan declared love for the singer's family while another gushed over her children, Iman Tayla Shumpert Jr., and Rue Rose. Both kids are years apart; however, they were delivered under the same circumstances; in a rush and in a bathroom. 
Dianne Warwick also recommended her to embody her character in a biopic.  
Both deliveries happened with no complications, and the latest one was just three months ago. That is a lot to be grateful for and what better way to show gratitude than to get into the spirit of giving during the holidays. 
It's precisely what Taylor did because she took to Twitter a couple of days before Christmas to announce her plans to donate $500 to less privileged people— especially those catering for kids. 
In the statement she shared on Twitter, the talented singer stated that she was personally funding the endeavor, and so she wanted only those in genuine need to make demands for it. The gesture was a kind one, and her fans praised her for it. 
The announcement came a couple of weeks after Taylor disclosed her intention to retire from music to preserve her mental health. It is a bold move, but she has other plans and projects in place to keep her relevant in the coming years. 
Some of them include a feature on the sequel of the hit movie "Coming to America"— it is scheduled for release in March. Dianne Warwick also recommended her to embody her character in a biopic.  
It is a grave loss to the music industry; however, her fans know that her mental health must always take priority, so they understand why she feels the desire to retire.