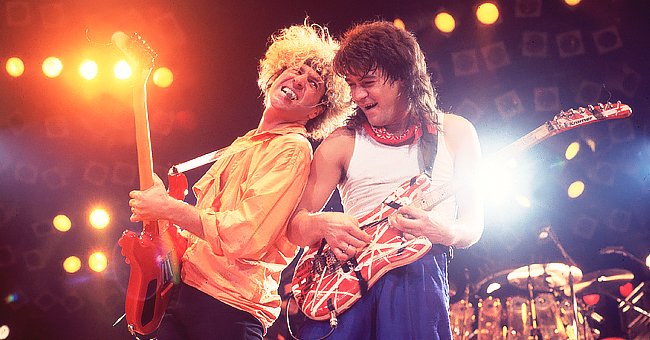 Getty Images
Eddie Van Halen's Bandmate Sammy Hagar Reflects on Their Final Phone Call before His Death
Sammy Hagar, the bandmate of the late musician Eddie Van Halen, who died on October 6, recalled the last conversation he had with him during an interview with Variety.
Eddie Van Halen died on October 6, 2020, aged 65, following a long battle with cancer. Since his passing, many of those close to him continue to speak about his impact on their lives.
Sammy Hager, Van Halen's former bandmate, feels lucky to have been able to speak with him one last time before his demise. In a recent chat with Variety, Hager opened up on their relationship.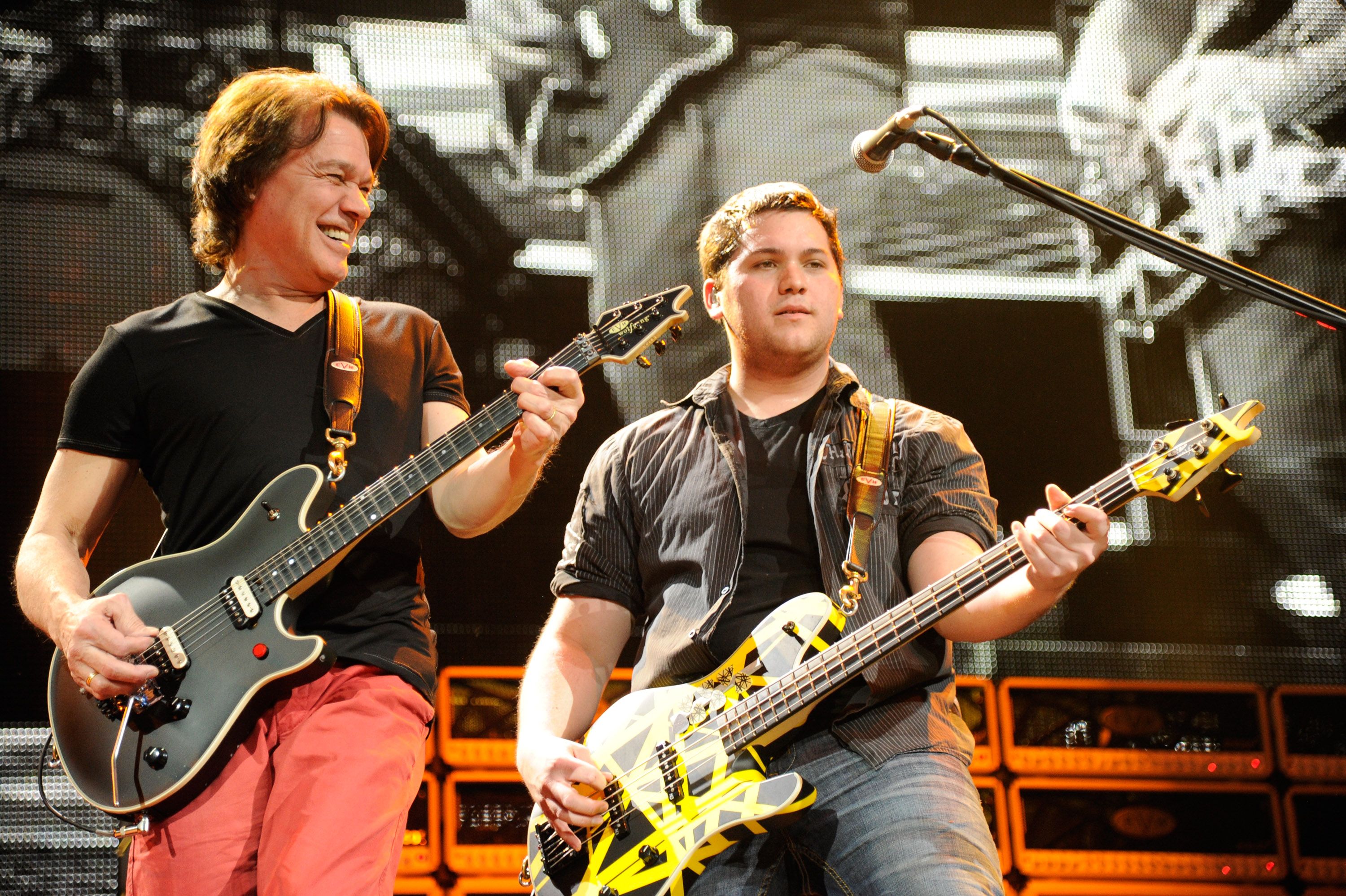 Eddie Van Halen and Wolfgang Van Halen of Van Halen perform at "A Different Kind of Truth" tour at Madison Square Garden on February 28, 2012 | Photo: Getty Images
Hager said he regrets the distance between him and Van Halen but was glad they found some closure. According to him, Van Halen broke his heart, though he expressed gratitude to God that they connected before the latter's death.
Hager said he heard Van Halen was in bad shape. Hence, he wanted to reach out to him and finally decided to call him. However, he found it difficult to get through to his former bandmate as he no longer had his contact.
Hager reached out to Van Halen's brother, manager, and friends, telling them to ask the deceased singer to give him his phone number and that if he wanted to talk to him, he was ready to talk things out.
He told them he wanted to be Van Halen's friend, bury the hatchet, and also help him and see what he could do. However, they never passed his message.
He honored his dad's wishes by scattering the ashes in the Pacific Ocean off his hometown's coast in Malibu, California.
Finally, George Lopez, a mutual friend of him and Van Halen linked them together by giving Hager his former bandmate's number. When he eventually called him, there was nothing but love between them.
Hager told Van Halen he had been trying to reach out to no avail. The latter told him to reach out to him directly and not call his brother or manager. Hager then expressed love towards Van Halen, after which they became good.
After Van Halen's death, the great musician was celebrated and remembered by musical legends during this year's "Rock and Roll Fame" ceremony, as they honored his life and musical legacy.
Van Halen's son, Wolfgang, also honored his father's memory by cremating his body 22 days after his death. Wolfgang honored his dad's wishes by scattering the ashes in the Pacific Ocean off his hometown's coast in Malibu, California.
Wolfgang also revealed via social media posts earlier this month that his late father wanted him to carve out his own music career.
He said this in response to some fans who asked why he did not want to play any Van Halen covers in the future despite being a member of his father's band in the past.
Wolfgang noted that he would honor his father much more by being his own musician rather than playing a Van Halen song, adding that those who wanted to listen to Van Halen songs should go to Spotify as he is not a jukebox.
He further explained that his late dad wanted him to do his own kind of music and not parade as a cover band reliving his past. Wolfgang added that his dad would be angry if he did so.
Please fill in your e-mail so we can share with you our top stories!