Porsha Williams' Look-Alike Daughter Pilar Wears Pink Outfit as She Rides a Toy Horse (Video)
Porsha Williams's little daughter, Pilar Jhena, warmed hearts as she was filmed showing off her horse-riding skills on her toy pony without missing a beat.
Updates on Porsha Willimas' little girl, Pilar Jhena, showed her displaying her horse-riding skills indoors while looking absolutely adorable. Pilar Jhena, also known as PJ, warmed many hearts on the timeline.
In the short clip, the toddler showed the striking resemblance between her and her celebrity mom as she looked adorable in pink babywear. PJ's hair was held in three buns with pink bows holding them in place.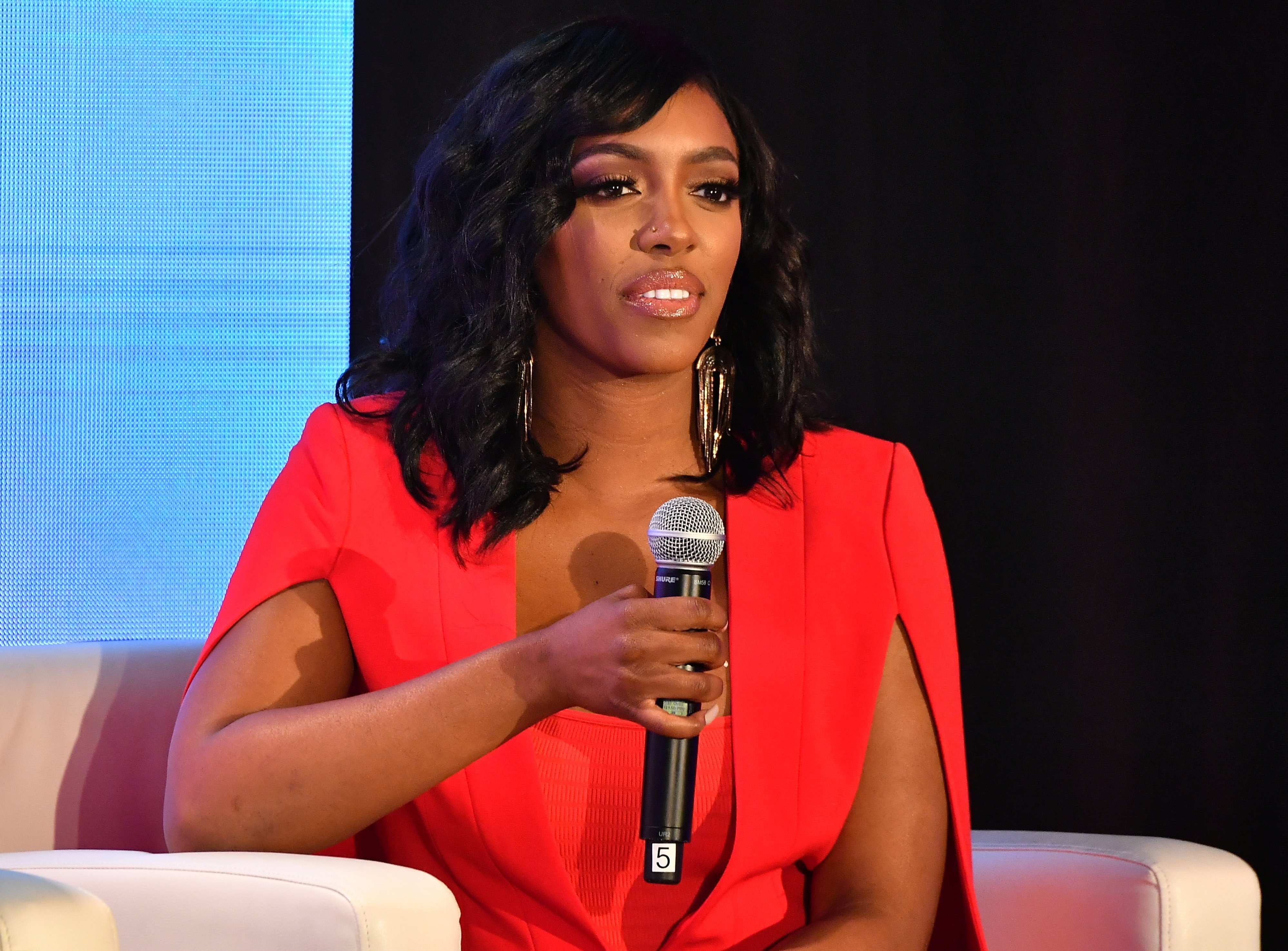 The toddler's white pony was harnessed to an indoor slide in such a way that she could easily slide through without falling off. From behind the camera, fans could hear Williams' voice as she cheered her daughter on.
At her mom's command, the baby girl smoothly glided off the slide with her pony and made straight for the door. All around her, Christmas props glowed to make the moment even more magical. The caption read in PJ's perspective:
"Picture me rolling…"
Followers were all about the pleasing clip, lining their sweet comments and cheering the baby girl on. More admirers on the timeline gushed over the toddler, calling her a brave baby. 
For their Christmas celebration, the RHOA star and her baby girl opted for a cozy family celebration with her fiancé, Dennis McKinley. PJ got a personal Santa all to herself and had a field day enjoying goodies. 
Just like her mom, PJ is already showing off her fashion sense.
At the same time, McKinley was the perfect man behind the Santa mascot, and he got into character to give his daughter a splendid Christmas experience. On her Instagram page, Williams, 39, chronicled all that went down.
Chatting with People, Williams tagged herself the queen of Christmas while adding that she was big on celebrating the global season. The star transformed her home into a winter wonderland by collaborating with Balsam Hill. She enthusiastically shared:
"I can just already feel the holiday spirit because they came in and completely transformed my home…"
It is safe to say that the "Dish Nation" host's exquisite fashion taste reflected on her Christmas-themed home decor. Just like her mom, PJ is already showing off her fashion sense too.
In one of her look book show-offs, the one-year-old was seen in a swanky Gucci onesie while she lounged in her miniature Range Rover. PJ's feet were clad in beige Ugg boots, while she sported a bright red bow on her tight curls. 
Whether she is honing her athletic skills or giving premium baby fashion content on Instagram, PJ keeps showing that she is her mom's twinnie in more than just their lovely looks.