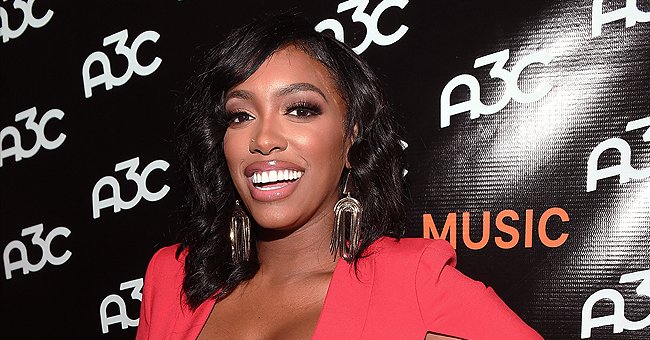 Getty Images
Porsha Williams' Daughter Pilar Looks Cute Posing in a Denim Jumpsuit with Pink T-Shirt
American television personality and actress Porsha Williams posted an adorable photo of her daughter Pilar looking cute in a stylish outfit in a recent post on her Instagram feed.
American TV star and actress Porsha Williams gave her fans a perfect view of her adorable daughter Pilar looking stylish in a cute outfit.
The 39-year-old posted the photos just a few hours ago, and her fans cannot seem to get enough of the lovely little girl. In the first photo, the 1-year-old knelt on a comfy bed while looking into an iPad.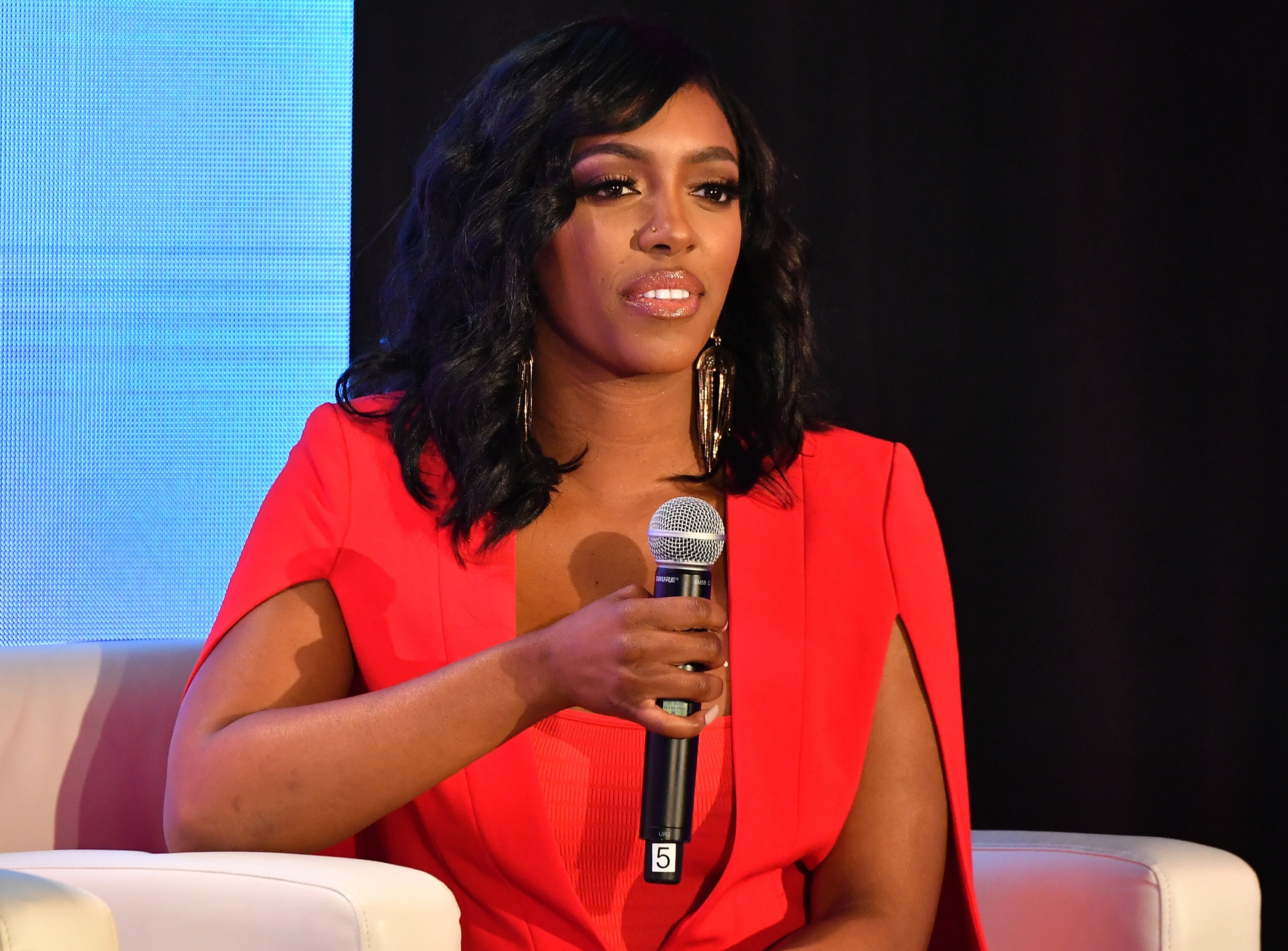 Porsha Williams onstage during the A3C Festival & Conference on October 10, 2019. | Photo: Getty Images
She was clad in a cute white patterned designer top tucked into a blue jean jumpsuit with pink straps. Her hair was braided and packed up into pigtails speckled with several beads.
She had bright pink bow-ties around her hair and accessorized with silver earrings and a gold bracelet. In the second photo, Pilar gave a good view of the intricate hairstyle as she lay face down at the edge of the bed.
The third photo showed the little girl smiling up at the camera with twinkling eyes while the last picture was a screenshot of Williams' scheduled appearance on the show, "Bravo's Chatroom" which was to be held on Bravo TV.
Last March, the star welcomed Pilar into the world with her fiancé and entrepreneur, Dennis McKinley. She documented her pregnancy journey during season 11 of "The Real Housewives of Atlanta."
The cute toddler also made her first appearance on the talk show, "Watch What Happens Live with Andy Cohen."
Williams and McKinley have not kept a stable relationship. Months after their engagement in 2018, the pair split after a cheating scandal. Though they got back together, the star recently announced she was single through a post on her Instagram.
Despite her shaky love life, nonetheless, the loving mother has never failed to keep her followers updated on the life of her little girl. Through posts on her social media, she has continued to share their adorable moments together.
Last month, Williams celebrated a milestone when she posted a heartwarming video of her daughter snuggling up close to her. Beneath the post, the star explained that her daughter had finally given her kisses independently, and even when she asked.
She explained that she had been waiting for 17 months for it to happen, adding that new mothers know how fulfilling it feels. The adorable video was posted on Pilar's Instagram which is run by Williams.
In April, the star posted a series of endearing photos of the sweet little girl wearing a cute red bow on her curly hair as she drove a toy Range Rover. She was dressed in a white designer T-shirt and pants and a stylish pair of boots.
It is safe to say that the cute toddler has had an eventful year. Also, in April, she made her first appearance on the talk show "Watch What Happens Live with Andy Cohen" which is now broadcast from home due to the pandemic.
Please fill in your e-mail so we can share with you our top stories!