Beyoncé Sends Keyshia Ka'oir & Gucci Mane a $250 Spoon and Fork Set for Their Newborn Son
Beyoncé does not scrimp when it comes to gifts. The music superstar recently sent over a spoon and fork set worth $250 to Keyshia Ka'oir and Gucci Mane as her present for their new baby.
"Love On Top" hitmaker Beyoncé showed her love for Keyshia Ka'oir and Gucci Mane's growing family by giving them a simple yet pricey present: a spoon and fork set worth $250 from Tiffany & Co.
Ka'oir took to Instagram Story to thank the Grammy-winning artist, sharing a video of the gift and saying that it meant a lot to her and Mane. The Shade Room reposted the video on their Instagram page.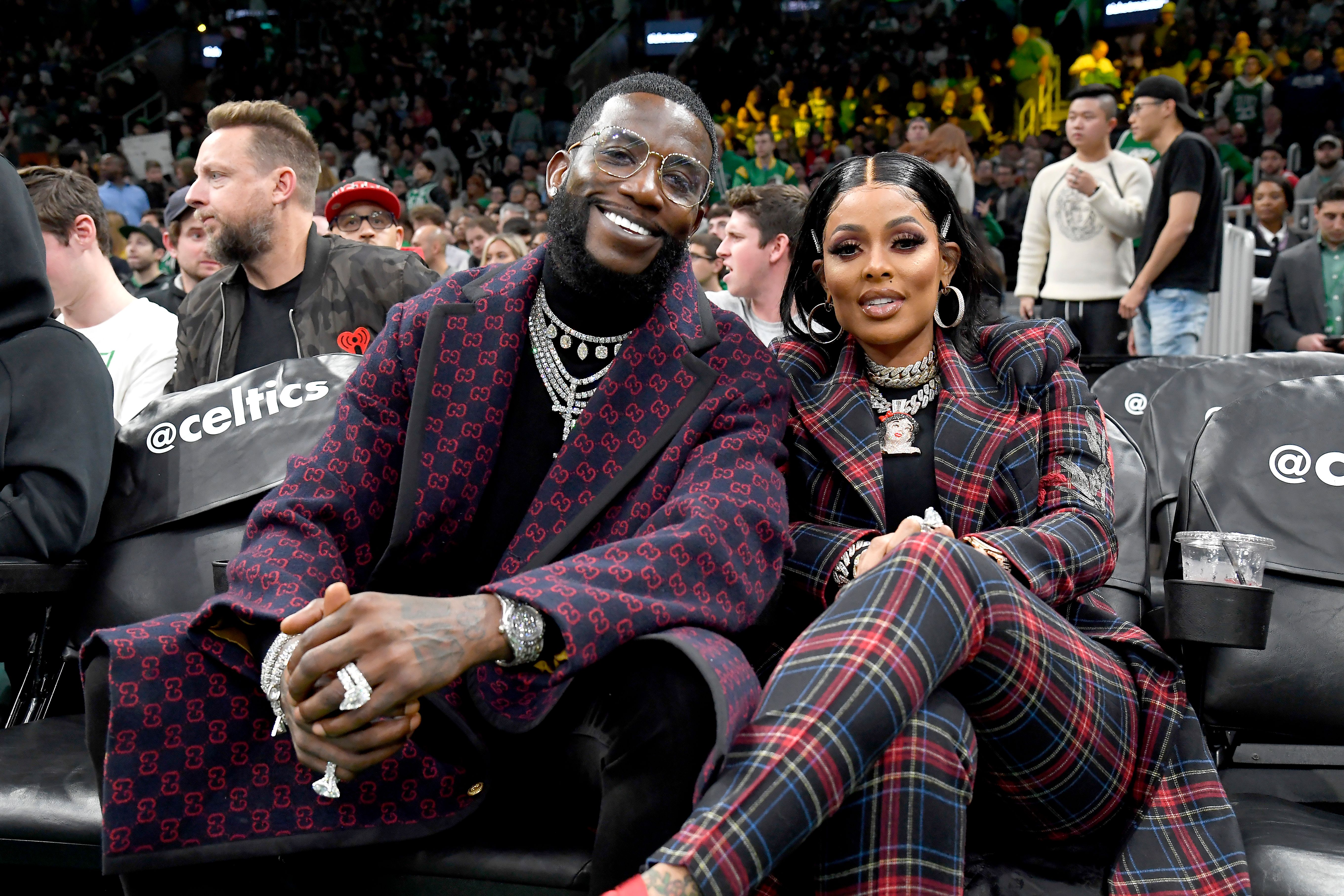 THEIR FIRST BABY TOGETHER
The Ka'oir Fitness CEO and the "Money Don't Matter" hitmaker welcomed their baby son, Ice Davis, on December 23. The couple famously married in an extravagant $1.7-million ceremony in 2017.
While Ice is their first child together, the 40-year-old "Trap House" rapper, whose real name is Radric Delantic Davis, has a 13-year-old son from a previous relationship.
A year before they announced their pregnancy, Ka'oir took to social media to say it was time for her to get off birth control to have a little boy. They could not be happier for their son's arrival.
Earlier, NBA star Stephen Curry's wife Ayesha Curry also received a special gift from Beyoncé.
AN UNFORGETTABLE WEDDING
The power couple, who started dating in 2010, held their lavish October 17, 2017 wedding ceremony in Miami, Florida. Ka'oir did not carry a simple bouquet of flowers. She had a bouquet of diamonds.
As to be expected, it was a star-studded event, with A-list celebrities gracing the ceremony, including Big Sean, Diddy, Jhené Aiko, Monica, and Karrueche Tran. BET documented the wedding in a TV series.
As for Beyoncé, she is known for her thoughtfulness towards friends in the music industry. She also previously sent a gift for rapper Nicki Minaj's newborn accompanied with a sweet message.
While Minaj did not reveal the gift, she did show the hand-written card from the "If I Were a Boy" songstress, along with other messages sent by fellow A-list celebrities.
Earlier, NBA star Stephen Curry's wife Ayesha Curry also received a special gift from Beyoncé. She could not contain her excitement as she and her kids opened what she called the "Beyoncé Box." 
In a video she posted on Instagram, Ayesha sat on the floor with her oldest daughter, Riley, 8, beside her. Riley's younger sister, Ryan, 5, was also around to witness the unboxing of Beyoncé's gifts.