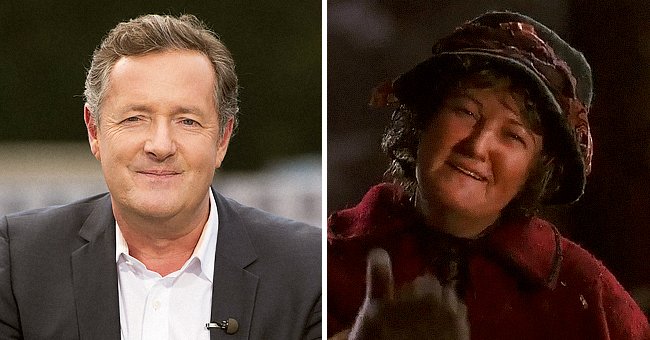 Getty Images youtube.com/Eli D
Fans Have Speculated over the Years That Piers Morgan Is the Pigeon Lady from 'Home Alone 2'
"Home Alone" is one of the most beloved Christmas-themed movies ever. Years after the franchise filmed its last installment, fans are still arguing over a possible casting choice involving TV star, Piers Morgan.
Earlier this month, a Twitter user took to the social media platform to stoke up an urban legend among fans of the "Home Alone" franchise – that TV show host Piers Morgan appeared in the movies.
The user's tweet included a collage featuring up-close images of Morgan's face and that of Pigeon Lady from "Home Alone." Apparently, there is a significant resemblance between the two.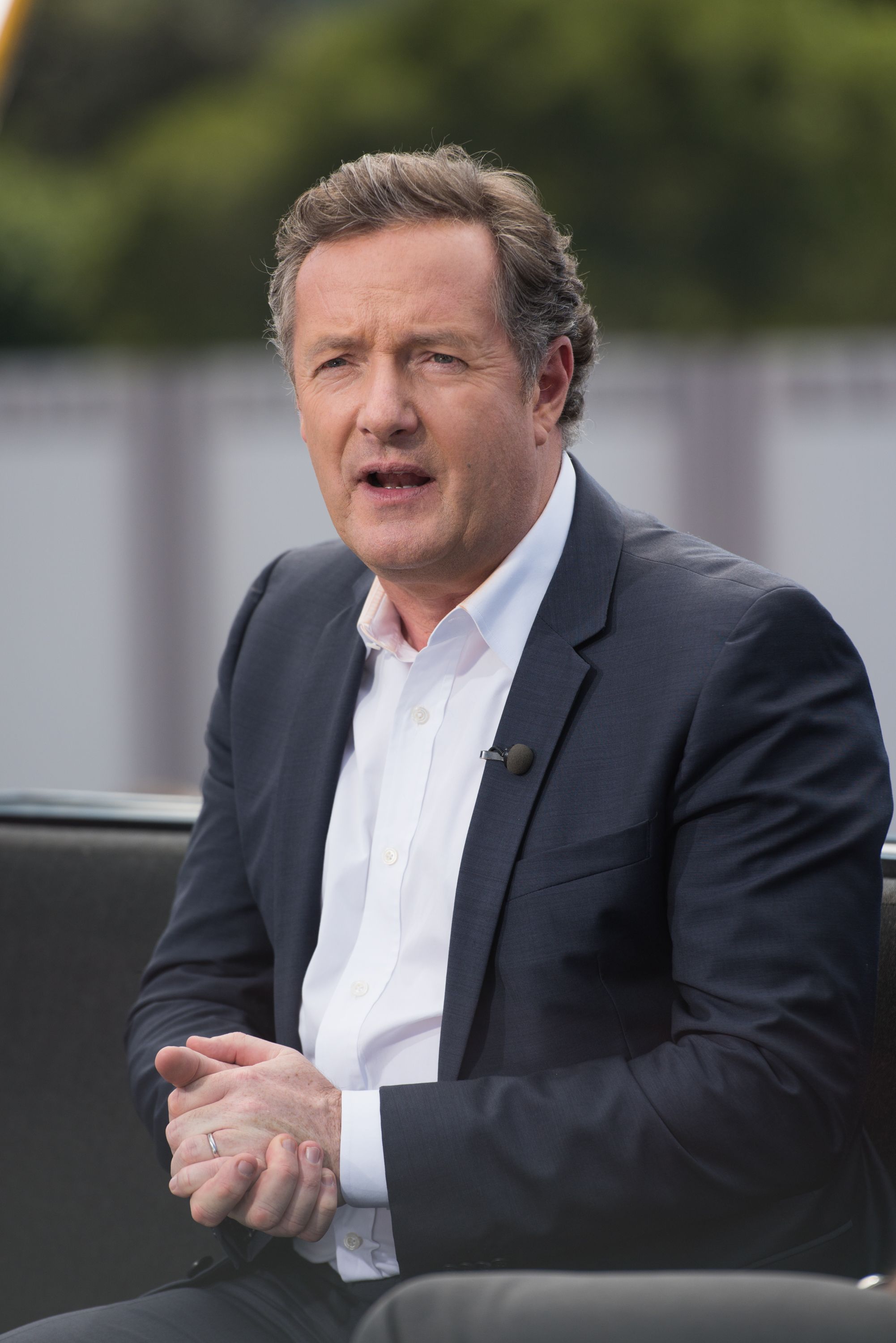 Piers Morgan visits "Extra" at Universal Studios Hollywood on February 11, 2016. | Photo: Getty Images
The Twitter user also asked whether anyone had seen the two characters in the same room together. Comments immediately rolled in, with many people amazed at the resemblance.
While the tweet is coming from this year, there have been allegations about Morgan's casting for years now. Last Christmas, a Twitter user wrote:
"Back when @piersmorgan played the Pigeon lady in Home Alone 2. #turtledoves."
A similar post came in 2017 when a social media user alleged that Morgan was Pigeon Lady. Apparently, the resemblance is incredibly uncanny. Morgan has, however, been unable to shake off these rumors.
Of course, all links between Morgan and "Home Alone 2" are false.
Perhaps the most hilarious part of the story is that some people close to the TV show host have compared him to Pigeon Lady as well. In 2018, Spencer, Morgan's son, took to Twitter to mock the Tv show host.
Spencer poked fun at his dad that he had indeed been in "Home Alone 2" as Pigeon Lady. Fans immediately rushed to Spencer's tweet, asking whether that was how the TV show host met then-real estate mogul Donald Trump.
Trump made a notable cameo in "Home Alone 2." Years later, Morgan was a competitor on Trump's "Celebrity Apprentice" TV show, and they remain friends to this day.
So, it might be possible that Morgan and Trump met on the set of "Home Alone 2." Of course, all links between Morgan and "Home Alone 2" are false. In fact, Pigeon Lady was played by Oscar-winning actress Brenda Fricker.
Fricker has since retired from acting and is spending her time enjoying the best of life. The actress made headlines recently after she shared her heartache over having to spend Christmas alone.
As Fricker explained on the Ray D'Arcy's Radio 1 show, she is an old lady all by herself during the festive period. She expressed that Christmas was pretty lonely and sad.
Perhaps a moment with Morgan reminiscing over the rumors of Pigeon Lady might brighten her mood. However, many are not going to let go of the idea that Morgan played the Pigeon Lady anytime soon.
Please fill in your e-mail so we can share with you our top stories!