Clint Eastwood's Ex-wife Dina Shows off Her Impressive Stretching Skills during Chair Exercises
Fitness star Dina Fisher has found a hobby in maintaining a healthy lifestyle and deems it fit to share her 289th episode of the chair stretch with her fans on Instagram.
The famous ex-wife of popular star Clint Eastwood, Dina, took to Instagram to share some fitness exercises for her fans to try out. She wrote in her caption:
".. Join our tribe for day 289 of chair stretch followed by intermediate stretch with a side order of chaos thrown in!"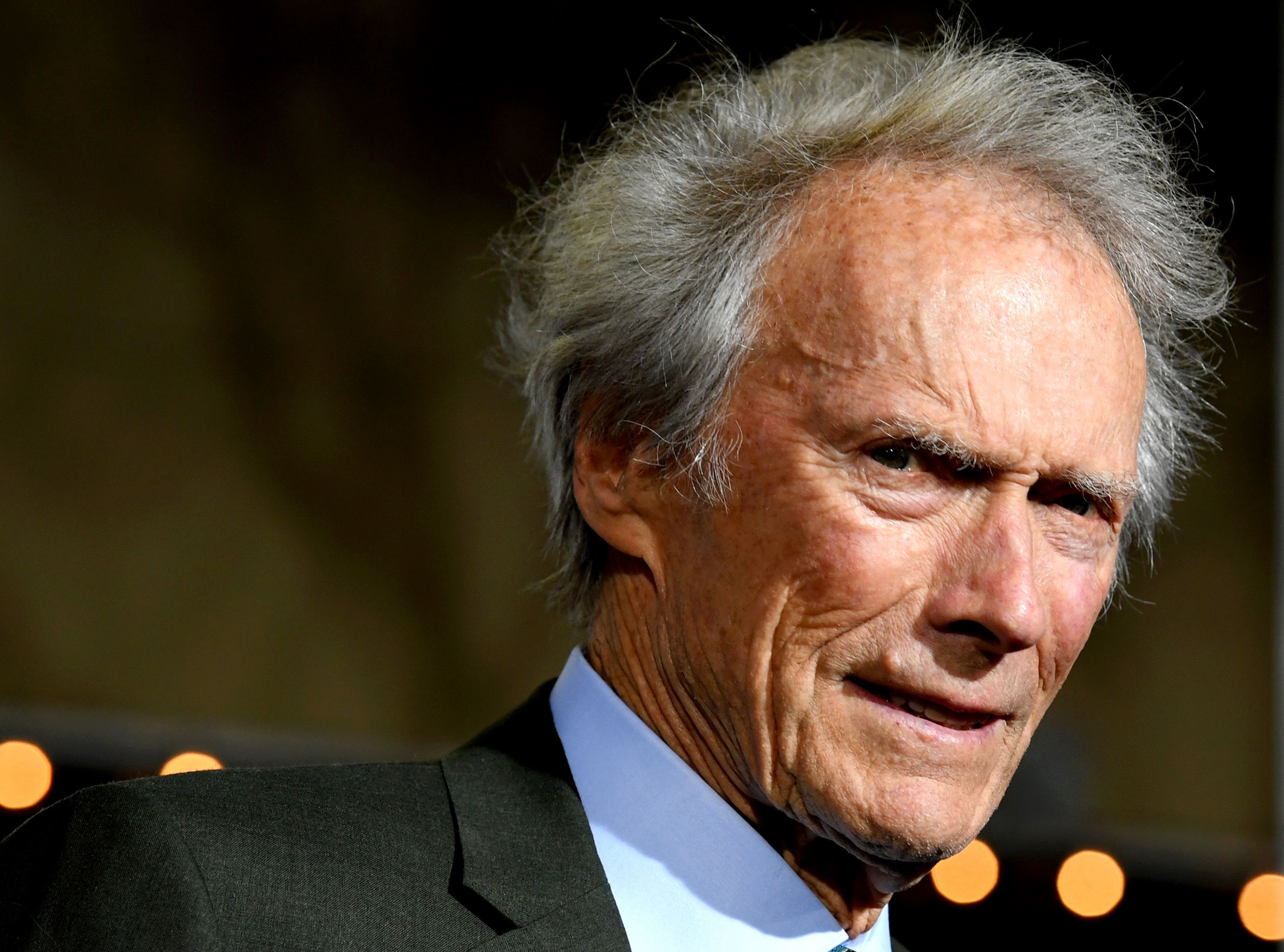 The Instagram exercise clip kick-started with the star making a goofy face and introducing two out of her four dogs, who she quickly undressed, leaving them free to play.
Proceeding into the exercise, the star started with the basic chair stretches, which lasted for 10 minutes, and moved to the advanced routine, which lasted for another 15 minutes.
Following a break caused by her husband, Scott's arrival, Dina began some standing exercises and ended it with some floor exercises, all done within her home.
With her dogs happily strolling around her exercise space, Dina experienced several short interruptions not just from her attention-seeking dogs but also from Scott, who informed her of a plumbing issue.
Regardless, fans loved her short session as they took to the comment section thanking the celebrity for the class. A certain fan said, "Thank you, Dina! Awesome class this evening."
The lovely couple tied the knot on a Santa Barbara beach with their adorable pugs, also dressed in white.
Dina is not only an exercise instructor but also a television anchor who takes breaks from anchoring news at her old television station and returns often.
Although the celebrity got married to Clint Eastwood in 1996, things turned rocky, and she filed for divorce, asking for a formal separation from the famous actor.
Coupled with her request, the television personality also asked for full physical custody of her daughter, Morgan, spousal support and attorney payment by Eastwood.
Dina successfully divorced Eastwood, who has eight children from previous relationships, in 2013. However, The actress found love again with basketball coach Scott Fisher.
Interestingly, Eastwood also dated Scott's ex-wife, Erica Tomlinson-Fisher, for a while, but their relationship fizzled out while  Dina and Scott waxed stronger.
The lovely couple tied the knot on a Santa Barbara beach with their adorable pugs, also dressed in white, and they have managed to keep their love alive to date..