Check Out Halle Berry's Daring New Year's Eve Outfit Featuring a Yeti Fur Coat
To celebrate New Year's Eve, actress Halle Berry shared an elegant photo of herself on social media. In the image, the star wore an oversized fur coat and showed off part of her thigh.
On Thursday, December 31, 2020, Halle Berry, 54, showed that she still had it when she uploaded a glamorous image of herself on Instagram. In the photo, the star appeared to be lounging at home.
The actress was wearing a brown sun hat, sunglasses, an oversized brown yeti fur coat, a blouse, and matching thigh-high boots. The star also sported some chunky accessories to complete her look.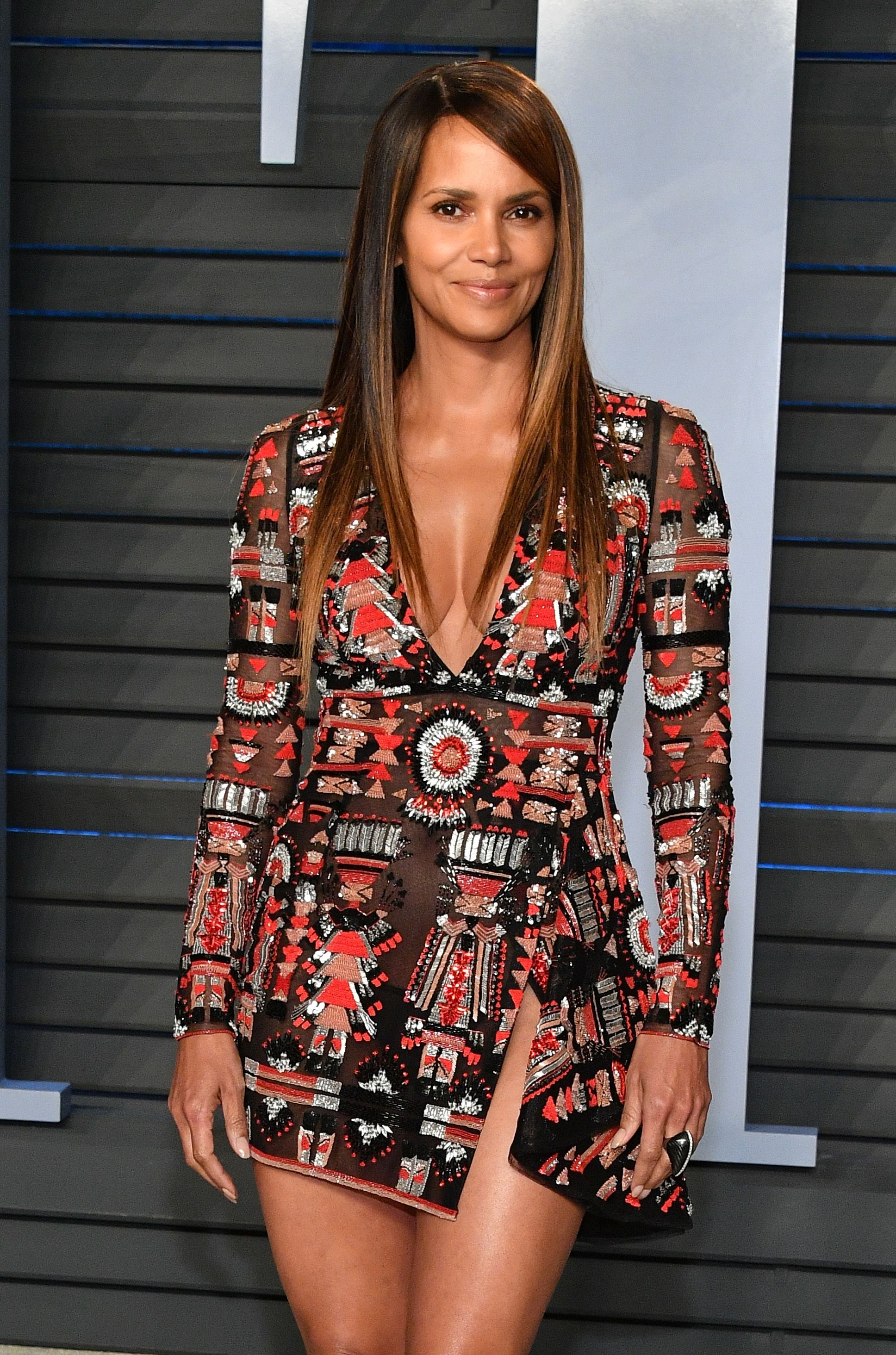 Judging by her peeking thigh, it appeared she wasn't wearing any pants. The actress was photographed while seated on a comfortable white couch flanked by two of her dogs snuggled up to her.
The Oscar Award-winning star sat in front of a table that was decorated with pine cones, pieces of pines, and two lit candles. She also held a glass of a drink that sat opened on the table.
"The John Wick: Chapter 3 – Parabellum" actress revealed in the caption of her post that she was taking part in the Re.spin New Years' Eve Challenge. She noted how Lindsay Flores started the challenge.
Re.spin is a digital health and wellness community that was created by Berry. The star extended the challenge by asking other celebrities like Kevin Hart, Gabrielle Union, Leyna Bloom, and Taraji P. Henson to take part.
She explained that she wanted to see how her celebrity friends were lounging on New Year's Eve. The actress is currently dating her new music producer boyfriend, Van Hunt, 50.
She confirmed in September 2020 that she was dating him by sharing a post where she was seen wearing one of his concert tees. In the post, she only wore the t-shirt with no pants and called him "my man."
It was obvious even before that the "Kidnap" actress was seeing someone because of earlier posts. Berry kept posting images of her cuddling with her new man but never showed his face.
The ageless star doesn't seem to have any issues with showing off her gorgeous body. In November 2020, the actress uploaded an Instagram video that had her followers thrilled.
She appeared on Instagram, standing on a couch in front of a full-length window. In the clip, Berry wore a white translucent boob-tube dress that she danced in while facing away from the camera.
The star swayed from side-to-side while stretching her arms out. The clip was slightly blurred out with an artistic filter that made it impossible to see the actress's sultry moves and toned body.