Halle Berry Flaunts Her Slender Physique While Lounging in Leopard-Printed Cushions – See It Here
The actress who took home an Oscar for Best Actress for "Monster's Ball," uploaded a beautiful photo on Instagram posing on leopard-print cushions.
On December 30, Halle Berry treated her 6.7 million Instagram followers with a gorgeous pic in which she appeared wearing a loose polka-dot dress and dark, oversized sunglasses.
The actress, who was resting on what seemed to be a bed or a big sofa with leopard-print décor, appeared holding her phone up while giving fans a glimpse of her toned leg and hip.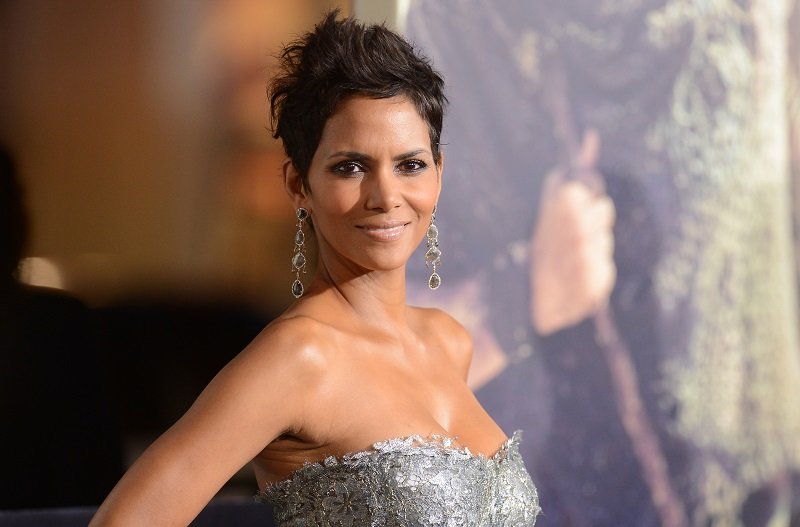 LOOKING BETTER THAN EVER
Berry, who also had a black camera next to her, wrote in the caption that behind every successful woman "is herself." In less than two days, her post got over 250,000 likes.
In the comment section, some of Berry's followers praised her for getting the "quote right" and, of course, looking better than ever. Fortunately, she has shared some of her secrets to looking that good.
Apart from working out hard, the Oscar-winning actress who was diagnosed with diabetes at 22 eats healthy. In fact, she once revealed the food she entirely cut out of her diet.
"My health was on the line, so I went cold turkey on my sugar-filled ways. Out the window went the candy, the desserts, and even super-sweet fruit."
EXERCISE AND HEALTHY FOOD
According to Berry, she changed her lifestyle after being diagnosed with diabetes. The "sugar addict" transitioned onto a keto diet and, to satisfy her sweet cravings, she eats blueberries and raspberries.
Berry has been in more than a few relationships in the past.
Also, Berry avoids things like bread, rice, pasta, and most refined carbs. She pointed out that people might be surprised about the things she doesn't eat, but once your body spends enough time without it, "it loses its appeal."
Earlier in December 2020, the actress stopped the internet with a video promoting her wellness brand, Respin. The highlight of the clip was seeing Berry walking on the beach in a black bikini.
At the moment, Berry is in a relationship with Grammy-winning musician Van Hunt. On December 12, she gave him a shoutout on Instagram by wearing one of his tour merch T-shirts.
Berry has been in more than a few relationships in the past. Apart from dating "Criminal Minds" star Shemar Moore, she was married to David Justice, Eric Benet, and Olivier Martinez.
Nowadays, Berry, who made her directorial debut in "Bruised," has two children. She is very protective and rarely shares photos of them on social media.