Jessica Simpson Shares Makeup-Free Quarantine Photo — and She Looks Stunning
Jessica Simpson's ever-youthful looks were on display in her recent social media update as she gave fans an up-close look and posed for the camera.
Star singer Jessica Simpson's recent Instagram show-off was about her age-defying looks which she was not shy to flaunt in a recent selfie that had Instagram users fawning over her.
In the one-photo upload, the "These Boots Are Made for Walkin'" crooner seemed to have raised her phone at a vantage point as she angled her face to one side while striking a pose.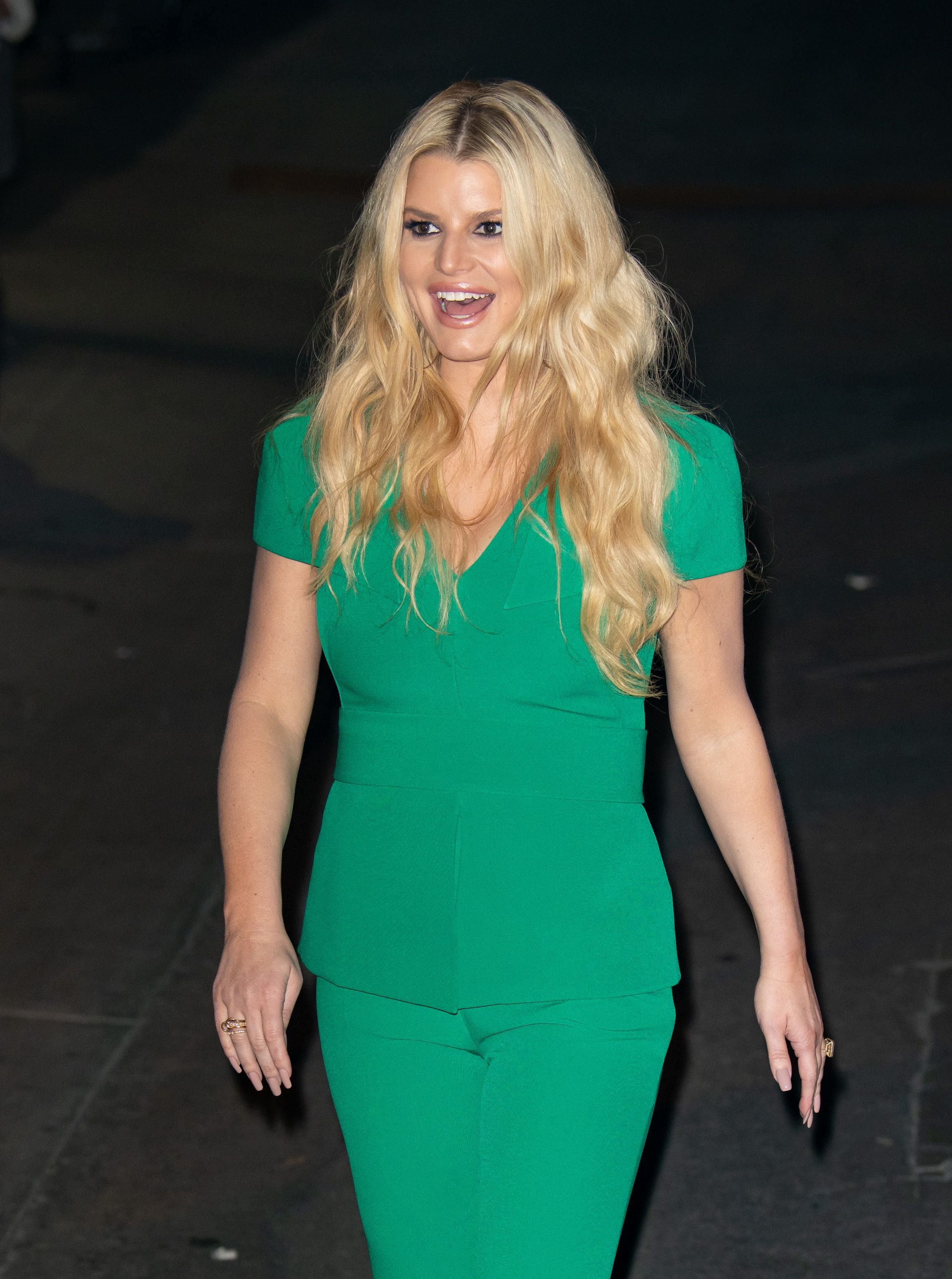 While Simpson kept it real on being tired, she would not trade her kids for anything.
The blond bombshell wore her tresses down, rocking a black ensemble. The star who doubles as an actress had her flawless skin in full view showing off her no-makeup look.
The "Newly Weds" star left her ears free of jewels as she opted for a two-tiered gold necklace while completing her display with a side piercing look. The "Irresistible" singer looked refreshing, but her caption read a different and hilarious story:
"The maze of quarantined holiday motherhood has knocked me on my butt...well for the next 5 mins at least. Ha…"
While Simpson kept it real on being tired, she would not trade her kids for anything. In one of her posts, the star displayed a warm image while letting fans know how her children were enjoying their holiday indoors. 
The photo was a black-and-white image of the "Take My Breath Away" singer's older kids, Maxi and Ace. The pair rocked casual comfy wears as they were photographed unaware.
Simpson wrote in the caption that they had been spending their holiday binge-watching shows. Ace sat on the edge of the sofa, flanking his sister, who lounged on the seat and had her hair in two goddess braids.
In her holiday posts, Simpson seems to suggest that her older kids were sweet buddies who spent a lot of time together. Another of her media shares presented the siblings enjoying each other's company while working in the kitchen.
Ace and Maxi are close to their teenage years, while her third child, Birdie, is still a toddler. Before the "With You" singer's marriage to former NFL champ, Eric Johnson, she had a high-profile wedding with fellow star Nick Lachey.
At the time, she felt love at first sight for the singer, but their love life was cut short in 2006 after four years of marriage. Simpson has been married to Eric Johnson since 2014.