Princess Eugenie 'Unzipped Her Dress' to Proudly Show Her Scar to a Dancer – Here's Why
Princess Eugenie showed off her relatable side when she sweetly unzipped her dress to proudly show her scoliosis scar to a young dancer girl to encourage her. 
Princess Eugenie flaunted her scoliosis scar during her wedding to Jack Brooksbank. However, before her big day, she had been proudly wearing her scar and encouraging anyone else who has been diagnosed with the condition. 
In an interview with Daily Mail, aspiring beauty queen Poppy Gerrard opened up about a poignant moment she shared with the royal. She met with Eugenie in 2017 after she won the golden buzzer for her audition at "Britain's Got Talent."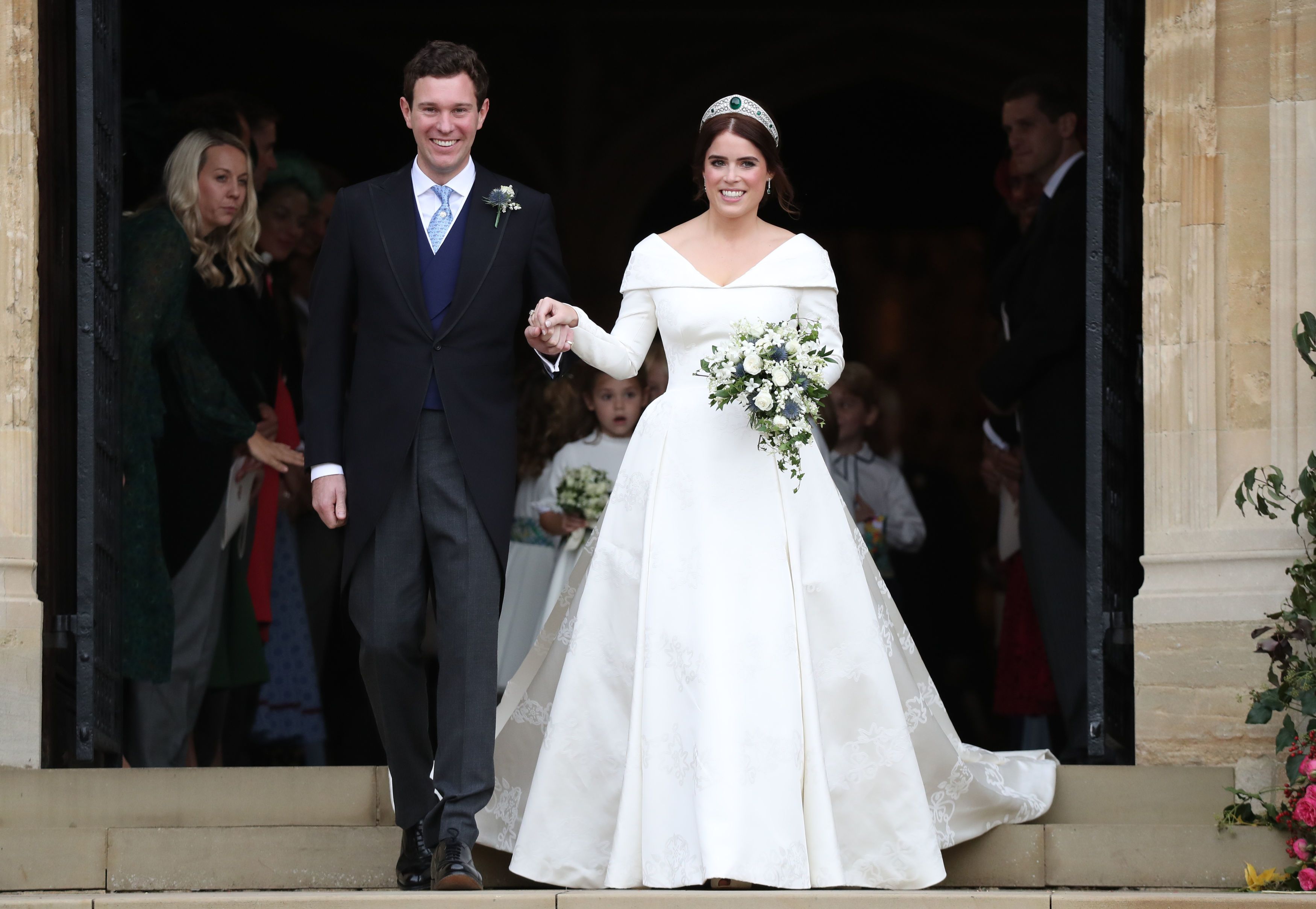 Gerrard was part of the female dance group, Mersey Girls. Gerrard and her friend Julia Carlile were part of the dance group and used their impressive dance talent to raise awareness about scoliosis, a condition that Carlile was born with.
After seeing their performance, Eugenie was touched and invited the girls for afternoon tea to interact with them. Speaking about the royal's meeting, Gerrard told the publication that it felt like they were talking to a friend.
The teenager confessed that she can never forget the special as Eugenie made them feel comfortable as they discussed her scoliosis journey and the various operations. In her words: 
"She told us about her scoliosis journey and what she had been through with her operations. At one point, she unzipped her dress and showed us her scar..."
The 18-year-old noted that she was in awe of how a princess could proudly show off her imperfections and chat with them like they were close buddies. Eugenie didn't stop at having tea with the girls and took her connection with them to the next level.
Eugenie and Brooksbank tied the knot in a glamorous fairytale ceremony on October 12, 2018.
After Mersey Girls came in ninth, they were invited as guests to Princess Eugenie's wedding. The meeting with the royal inspired Gerrard to enter the 2021 Miss England pageant to inspire other young girls that anything is possible.
The story has since made rounds on social media, and the expecting royal has been on the receiving end of praises.  Many have described the 30-year-old as a worthy role model to young ladies.
One user tagged the official Twitter for Netflix's "The Crown" and urged them to discuss the princess's scoliosis journey in the next season. Eugenie and Brooksbank tied the knot in a glamorous fairytale ceremony on October 12, 2018.
The nuptials were held at St. George's Chapel, Windsor Castle. The royal stunned in a custom Peter Piloto and Christopher De Vos dress which featured a corset and a shoulder cape. The lovebirds are currently expecting their first child.