Serena Williams' Husband Alexis Ohanian Reveals What His Greatest Investment Is – His Daughter Olympia Seems to Agree
Alexis Ohanian, the husband of tennis star Serena Williams, shared on social media the "best investment" he has made, and his daughter Olympia seems to agree with him.
On January 2, Reddit co-founder Alexis Ohanian uploaded a three-image slideshow on Instagram showing the item that, "without a doubt" was the best investment he has made in his life.
Serena Williams' husband emphasized in the caption that it was even better than bitcoin, currently valued at nearly $34,000. That item is a popcorn machine.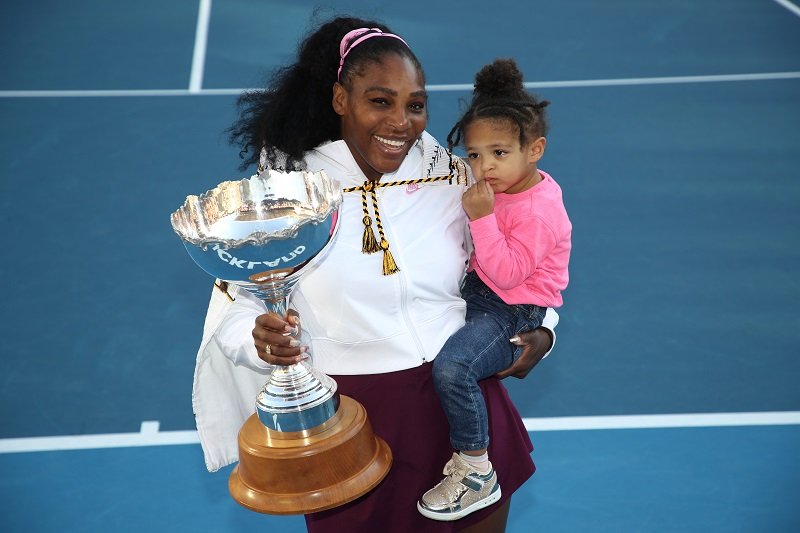 BEST INVESTMENT
In all of the photos of the slideshow, Williams and Ohanian's daughter, Olympia, was looking at the popcorn machine genuinely intrigued and probably waiting for her parents to turn it on.
Olympia, whose real name is Alexis Olympia Ohanian Jr., is three years old. Williams once revealed that her daughter's initials, AO, pays homage to her victory at the Australian Open, which she won while pregnant.
Ever since her daughter's birth, Williams has been open about motherhood and being a working mom, confessing that, fortunately, she can make her own schedule and have flexibility around competitions.
The tennis star confessed that what keeps her going with her life as a working parent was thinking of what average working moms do every day to support and be a rock for their families.
[Williams isn't] an overprotective mom, "no matter what Alexis says."
Williams admitted that there was not one single day when she doesn't think about how "amazing" those women are. The proud mother of one added:
"I don't know how moms do it. I work a lot, and I can't imagine working a full day like most working women and then go back to their babies."
OLYMPIA'S TENNIS LESSON
In October 2020, Olympia and her mother made headlines after the professional athlete shared on her Instagram stories the process of preparing her daughter for her first tennis lesson.
The mom-and-daughter duo watched one of Williams' games so that Olympia could see some basic techniques, but they ended up watching a cartoon. 
Eventually, Williams took the kid to the court for her lesson and left to avoid being a distraction. At the end of the clip, the tennis star said that she wasn't an overprotective mom, "no matter what Alexis says."
Although Olympia is still quite young, it is hard for us not to picture her playing professional tennis in the future and, maybe, winning as many tournaments as her famous mom.