How Lori Loughlin Feels as Her Husband Mossimo Giannulli Is Still in Prison after Her Release – Get All the Details Here
Lori Loughlin has done her time and been released from prison, but she is worried about her husband Mossimo Giannulli who will only be released in April 2021.
"Fuller House" actress Lori Loughlin saw her life fall apart after she and her husband Mossimo Giannulli were convicted for their part in the college admissions scandal and sentenced to prison terms.
Loughlin was sentenced to two months in federal prison and was out in time to spend New Year's Eve with her daughters, but Giannulli is serving a five-month sentence which ends sometime in April 2021.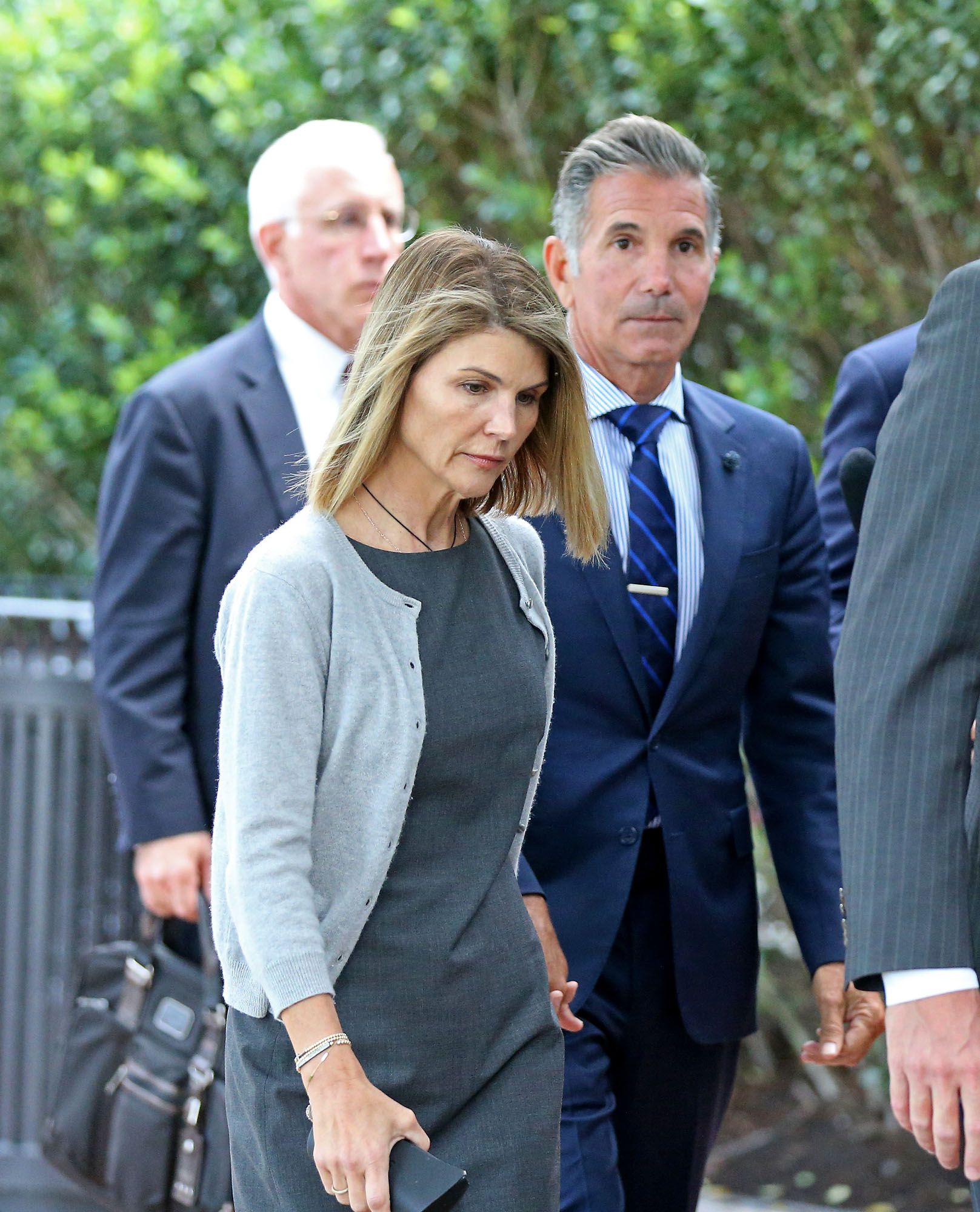 FELON
Loughlin did her time and was released on December 28, 2020, after two weeks of isolation, but her relief at being free is tempered by her fears for her husband who still has four months to go on his prison sentence.
Loughlin has reportedly been reunited with her daughters, Olivia Jade Giannulli, and Isabella Rose Giannulli. It was for her daughters' benefit that Loughlin and her husband bribed Rick Singer. 
Olivia lost profitable endorsement deals with several high-profile brands like cosmetics mogul Sephora and hair-care product line, Tresemmé.
THE CRIME 
The couple had paid Rick Singer and the Key Worldwide Foundation $500,000 to present Olivia and Isabella to the University of Southern California as recruits for their crew team, though neither girl had ever practiced rowing.
Loughlin and Mossimo pleaded guilty and were sentenced to two months in jail, and 150 hours of community service; and five months in jail, and 250 hours of community service respectively.
Loughlin is back, but neither of her daughters alluded to her return in their Instagram posts. Olivia has faced a severe fallout over her parents' conviction, especially after she said she only went to university to party.
As a consequence, Olivia lost profitable endorsement deals with several high-profile brands like cosmetics mogul Sephora and hair-care product line, Tresemmé.
TIE A YELLOW RIBBON
Olivia opened for the first time about the scandal on Jada Pinkett-Smith's "Red Table Talk," and attempted to explain her parents' actions and her own cavalier attitude towards what she admits she thought wasn't "a big deal."
Loughlin, who was dropped by Hallmark from the hit series "When Calls the Heart" may find that Hollywood may not be opening doors for a return to stardom despite fans clamoring that she be forgiven.
ISOLATION
Mossimo, who is serving out his sentence at the Federal Correctional Institution, Lompoc has allegedly been kept in solitary confinement for the last month. His son Gianni Giannulli said:
"The mental and physical damage being done from such isolation and treatment is wrong."
According to Gianni, his father is only being let out of his cell every three days for a shower. He has also protested that Mossimo was supposed to be incarcerated in a minimum-security camp, but will be serving out his sentence in a medium-security cell block.