How Tamera Mowry & Her Husband Adam Welcomed the New Year with Their Kids — See Their Ski Trip
"Sister, Sister" star Tamera Mowry and her husband, Adam, welcomed the New Year with a fun ski trip with their children. It was their first family getaway for 2021.
To mark the beginning of the year, "Sister, Sister" star Tamera Mowry and husband Adam Housley went on a fun trip to Mt.Shasta Ski Park with their adorable kids, Aden and Ariah.
The 42-year-old actress and the award-winning journalist took to their Instagram feed to share stunning snaps of their recent trip to the snowy mountain in Los Angeles, California.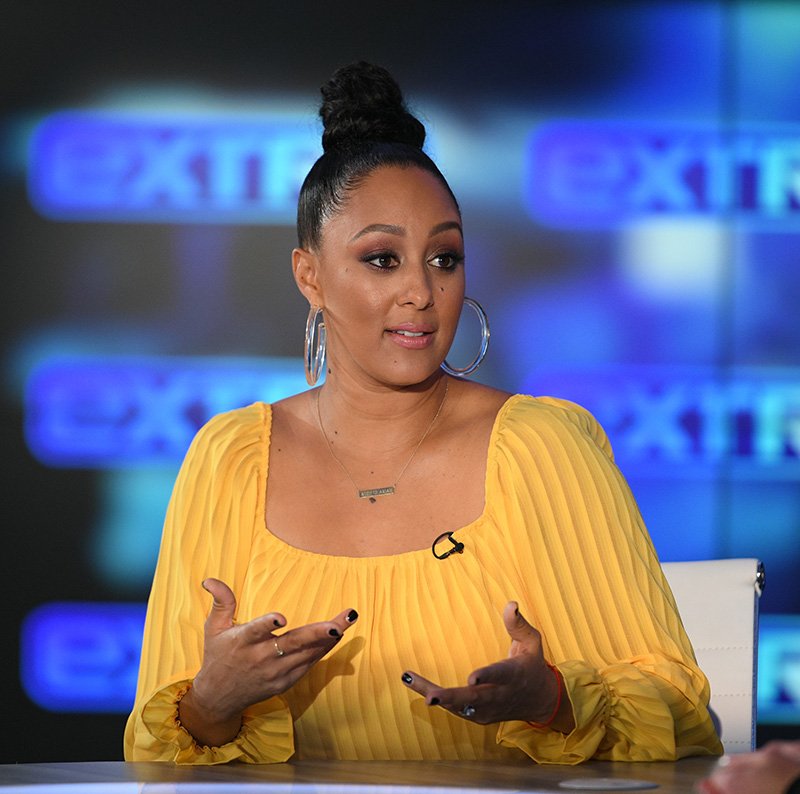 A FUN-FILLED TRIP
In the first picture, Mowry and her family are all dressed impeccably in their winter outfits. Housley held the camera for their adorable family snap. 
Just below Mowry is eight-year-old Aden while beside Housley is their youngest daughter, Ariah. The acclaimed actress captioned her snap with a quote from Yung Pueblo, a poet.
The former "Fox News" star also shared on Instagram more pictures of them enjoying the snow-covered Mt. Shasta in perfect weather. He also took snaps of different views of the ski park.
In his post, Aria and Aden beamed with joy while playing in the snow. The five-year-old girl was holding her snowball beside Aden, who was enjoying the cold air and the coolness of snow. 
The two children wore facemasks before they jumped in the snow, amid the ongoing coronavirus pandemic. Housley also shared another family picture of them carrying their ski gear and wrote:
"Blessed to spend another year with my favorite people on the planet."
Over the holidays, the former "The Real" co-host has been relishing her moments with her children at home. Aside from filling her home with love, she also filled their stomachs with good food.
Cooking and baking with her children has been one of the things Mowry does at home. The mother of two has handled parenting well despite the pandemic.
The couple, who has been married since 2011, is hands-on in raising their children in a love-filled home.
A CHALLENGING TIME
The pandemic brought in a lot of uncertainties to people, including Mowry. She previously shared in an interview that the difficult situation tested her marriage with Housley.
However, it also helped her connect more with her husband, as both of them are workaholics. Even if work would become overwhelming sometimes, the couple learned to be patient with each other.
While she's grateful for the quality time with her family, Mowry also said she and Housley are set with having two kids at home and have no plans to have another baby in the house.
The couple, who has been married since 2011, is hands-on in raising their children in a love-filled home. Housley previously gushed over their children's growth.
He took to Instagram his lovely snaps of Aden and Ariah during their recent trip to Napa Valley in October and became sentimental about how they're growing up so fast before his eyes.