Taraji P Henson's Only Son Marcell Shows off His Hair Rocking a Checkered Jacket & Chic Shorts
Actress Taraji P. Henson's son, Marcell Johnson, showed off his new look on social media. The 26-year-old has been making waves as he pursues a career in the entertainment industry.
On December 24, Marcell Johnson posted a snap of himself on Instagram, flaunting his hair and impeccable fashion sense. He wore a checkered jacket and a pair of chic shorts.
The son of acclaimed actress Taraji P. Henson is cultivating his own niche in the entertainment industry. He has shown incredible talent in rapping, acting, and modeling.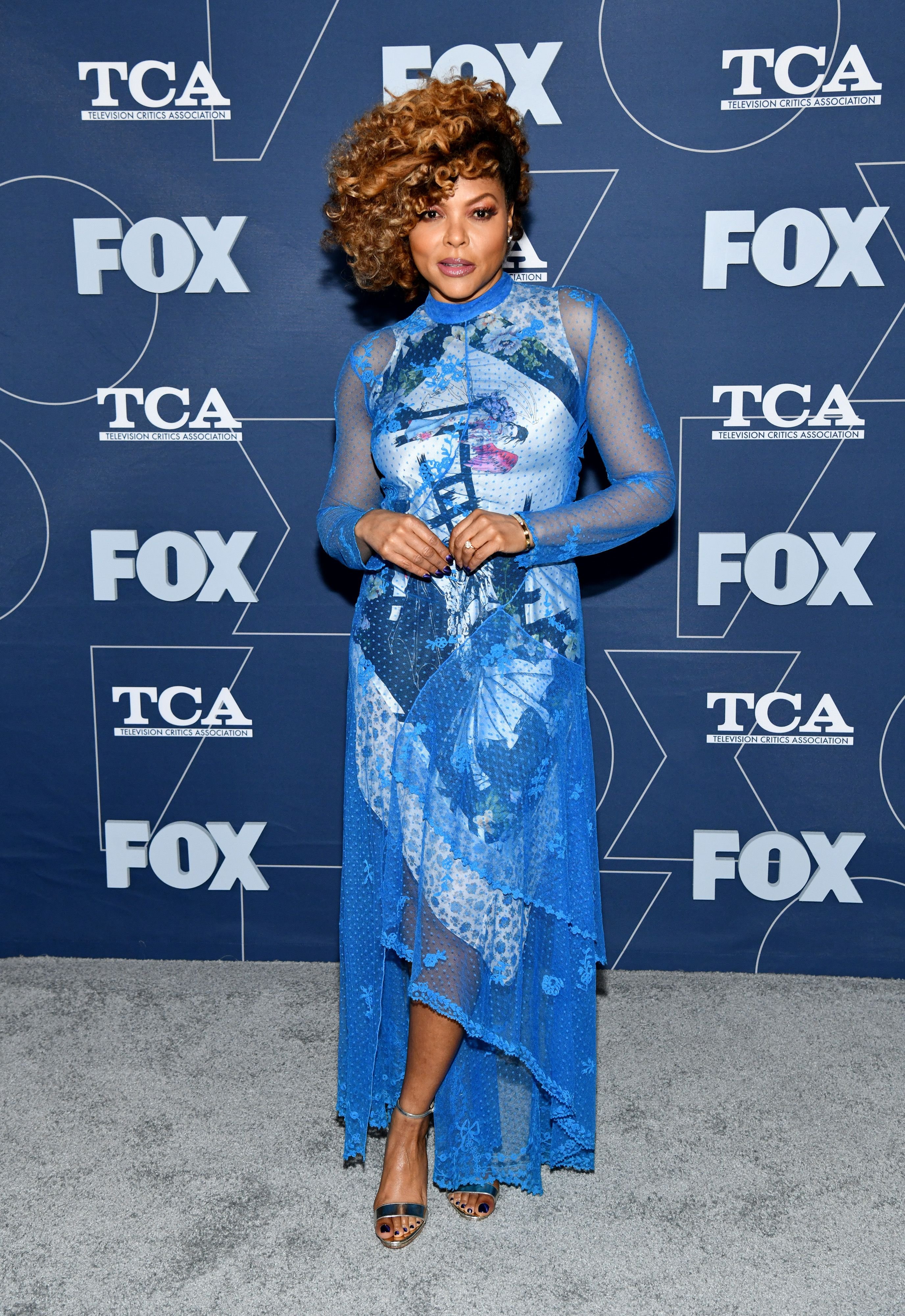 A MULTI-TALENTED YOUNG MAN
Marcell already has loyal fans, with more than 70,000 followers on Instagram. His fans were delighted to see the multi-talented young man's eclectic look as he posed for a photo with cardboard boxes behind him.
His modeling chops are on full display as he daringly wore baggy shorts that could as well pass for a skirt. He completed his look with high dark socks and a pair of white sneakers. 
Marcell showed off his crowning glory - his perfectly-styled short curls. He looked swaggy in his overall ensemble, which his fans quickly approved of, dropping heart emojis in the comment box. 
Marcell became a model for MySquareBear clothing when he was 18 years old. He walked the runway during the 2018 New York Fashion Week for designer Edwing D'Angelo.
Marcell, who often accompanies his mom at red carpet events, also dabbles in acting. According to his IMDb profile, he also appeared on "Little" (2019), "Misled" (2015)," and "Needlestick" (2017).
She has been open about her past struggles with depression. 
HIS DAD'S TRAGIC DEATH
Henson shares Marcell with William Lamar Johnson, who was murdered in 2003 when their child was only nine years old. Henson previously opened up about how she struggled to break the news to Marcell. She said:
"I couldn't tell him he was murdered, so I told him he died in an accident."
The "Hidden Figures" star went on to say that when Marcell found out the truth, he confronted her. That was when they had to get therapy so they both could come to terms with the tragedy.
Henson, who hosts her own show "Peace of Mind" on Facebook Watch, has been an advocate for mental health resources for the Black community. She has been open about her past struggles with depression. 
Henson has come a long way as an actress. Last year, she shared a throwback picture of her together with Marcell. It was taken in 1996 when they first moved to Los Angeles.
They barely had furniture at that time, she stated in the caption. Henson, who studied acting at Howard University, made her breakthrough in the 2001 film "Baby Boy.