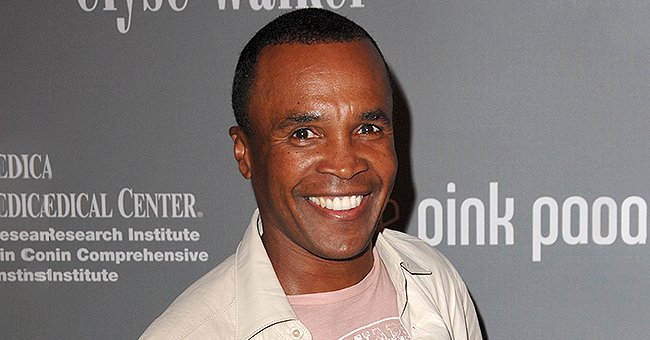 Getty Images
Sugar Ray Leonard Proudly Helps His Son Daniel Move Into His First Apartment (Photo)
Former boxer Sugar Ray Leonard proudly shared a new picture on his Instagram showing him doting on his son as he helped him move into his first apartment, and fans were sure to leave congratulatory notes for the duo.
Sugar Ray Leonard is a doting father, and once again, the former boxer gave fans a glimpse into a proud moment with a new photo shared on his social media.
In the picture shared to his Instagram, Leonard was seen wearing a yellow sweater and a protective face mask while posing alongside his son Daniel who rocked a white hoodie and protective face mask.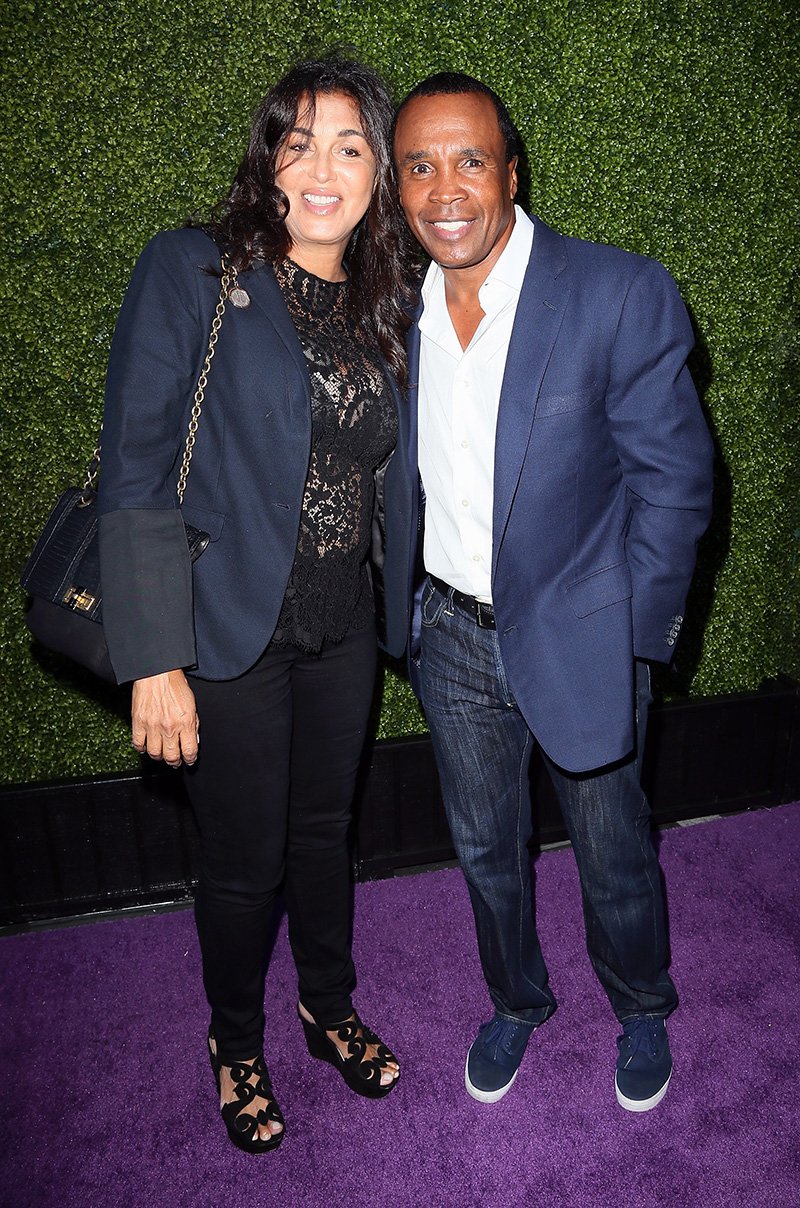 Sugar Ray Leonard and Bernadette Robi attend the HollyRod Foundation's 16th Annual DesignCare in Los Angeles, California in July 2014 | Photo: Getty Images
The duo was captured posing in a large lounge with white marble flooring, colorful decorations, and some pieces of furniture. Captioning the image, Leonard wrote:
"Moved my son Daniel into his first-ever apartment today ? #timeflies."
As expected, the post's comments section was soon filled with notes from fans and followers who described Leonard as a good father for helping his son move.
Some also sweetly left congratulatory messages, with several others noting that it is never easy to see one's child move out of the house.
During his 20-years-long career, Leonard defeated several great boxers including Wilfred Benitez.
In addition to the comments, Leonard's post also racked up several likes. So far, the picture has garnered over 2,000 likes from Instagram users.
Leonard's recent post is not the first time he is giving fans a glimpse into his special moments with Daniel. Taking to Twitter in 2016, the former boxer shared a clip of the father-son duo.
The hilarious clip showed Leonard admitting that he lost a golf bet to the then-15-year-old Daniel. The former boxer accompanied the video with the caption:
"My 15-year-old son Daniel beat me in a golf bet??."
Leonard rose to the spotlight as a boxer in the '70s. In 1976, he won a gold medal at the Olympic games and became a professional to relieve his family from debt.
With his speed, remarkable strength, and striking personality, Leonard soon became a fan favorite, with some believing he was the Muhammad Ali of his time.
During his 20-years-long career, Leonard defeated several great boxers, including Wilfred Benitez, Roberto Duran, Thomas Hearns, and Marvelous Marvin Hagler.
He also made history as the first boxer to win titles in five different weight classes after winning world titles in the welterweight, junior middleweight, super middleweight, and light heavyweight categories.
Today, Leonard is remembered for his legacy in the boxing world. Though he stepped away from the ring a long time ago, the legendary athlete seems to have also found success in his role as a dad.
Please fill in your e-mail so we can share with you our top stories!