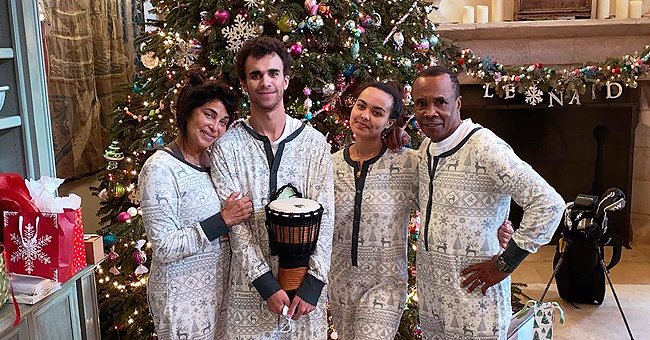 Instagram/bernleonard18
Check Out Sugar Ray Leonard Posing with His Wife of 27 Years & Their 2 Kids in Matching Pajamas
American professional boxer and motivational speaker Sugar Ray Leonard poses with his longtime wife and their two beautiful kids in matching pajamas in a new series of holiday-inspired photos.
Sugar Ray Leonard and his beautiful family have all the love to give during this holiday season. In new wholesome photos on Instagram, the family of four were seen posing happily in matching pajamas.
The boxer, his wife of 27 years, Bernadette Robi, and their two kids, Camille and Daniel Ray, had sweet smiles on their faces as they posed in front of a gigantic, intricately decorated Christmas tree.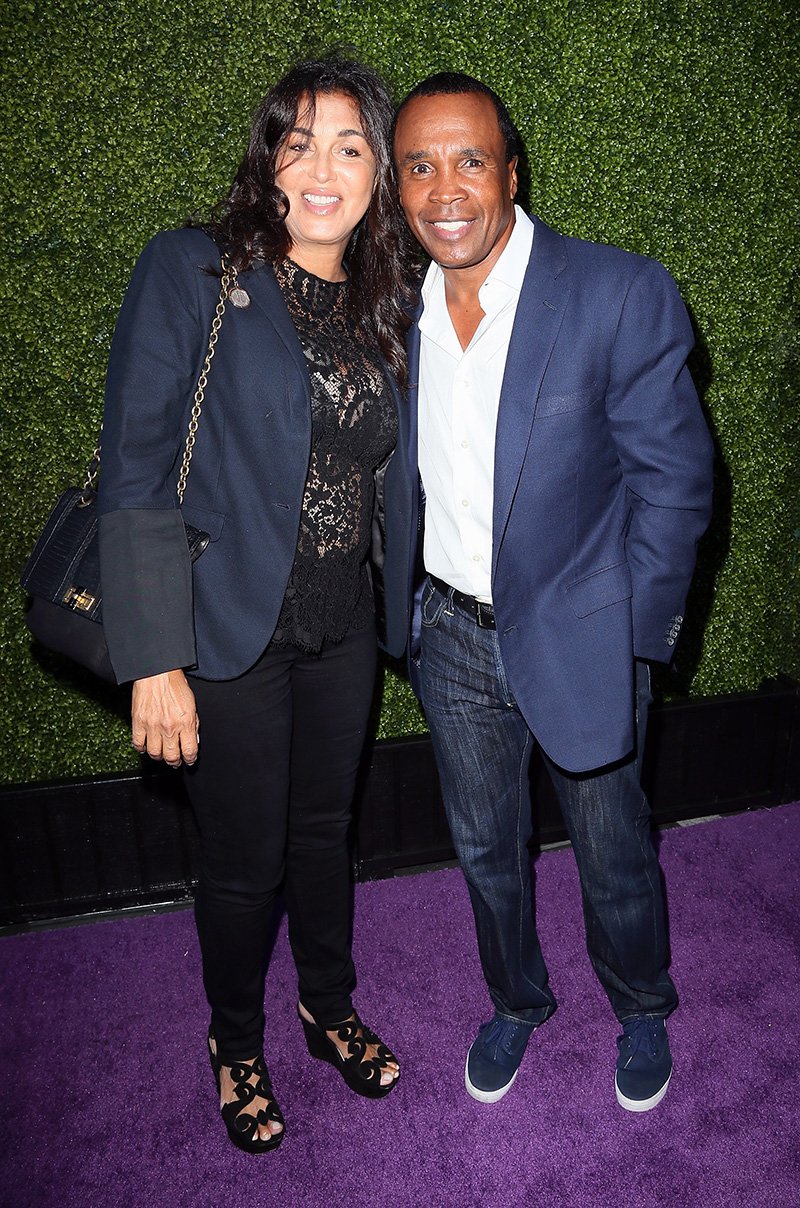 Sugar Ray Leonard and Bernadette Robi attend the HollyRod Foundation's 16th Annual DesignCare in Los Angeles, California in July 2014. I Image: Getty Images
They were surrounded by open gift boxes and several other Christmas decorations, and all four of them had on matching Aztec print onesie pajamas as they stood with their arms around each other.
The photo was posted on Robi's feed at Christmas, and she wished her other family members out there a merry day. She also posted a picture of her mother and another relative posing with the kids and gushed about how grateful she was to be alive after such a year.
Leonard also took to his Instagram feed to post a heartwarming shot of him and Robi sharing a loving embrace in front of the well-lit tree. He followed it up with another picture of his mother-in-law posing with the kids.
The post was accompanied by a sweet message where he gushed about how grateful he was for his beautiful family. He also encouraged people out there who could not be with their families and urged them to keep fighting.
Even though he went through real darkness, the ring had been his light, and that was the one place he felt safe.
The photos were taken in the living room of their 16,773-square-foot mansion located in the Pacific Palisades area of Los Angeles. Leonard and Robi listed the seven-bedroom custom home last year for a whopping $52 million.
After living in the mansion with their family for over 20 years, the couple started shopping around several listing services in July. They publicly placed it on sale in September, making it the highest-priced public sale on record for Pacific Palisades.
It is safe to call the mansion a befitting home for such a legendary boxer as Leonard who was deemed one of the best fighters of all time with his undisputed winning streaks in his hey-day.
One of his most notable fights was his 1981 match against Tommy Hearns at Caesar's Palace, for the unification of the welterweight crown. In an interview, the boxer revealed that it had been one of his greatest fights ever.
He explained that it took so much determination and fortitude, especially since he was losing to Hearns after twelve rounds. He buttressed that it took so much—mentally, spiritually, psychologically—to come back and win.
Despite his victories and successes, the 64-year-old had his fair share of ups and downs back in the day. He battled internally with the deep secret that he had been sexually abused by middle-aged men when he was just a boy.
However, he revealed in an interview that even though he went through real darkness, the ring had been his light, and that was the one place he felt safe. No doubt, Leonard faced off with his demons in several of those battles and came out victorious.
Please fill in your e-mail so we can share with you our top stories!