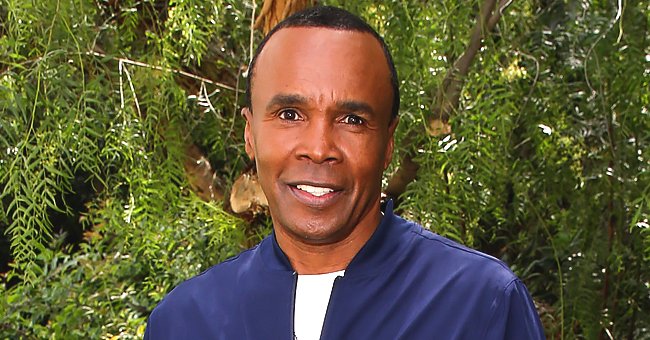 Getty Images
Sugar Ray Leonard Shows off His Beautiful Wife Bernadette in a White Dress in a Throwback Photo
The once Olympic gold medalist and philanthropist shares a passion for helping others with his wife of three decades and he reflected on their team's charitable efforts in a recent social media post.
64-year-old former professional boxer, Sugar Ray Leonard has been married to his second wife, Bernadette Robi for nearly 30 years. They share two children together and are still leading a loving relationship as husband and wife.
On August 26, 2020, the Boxing Hall of Fame inductee took to his official Instagram account to share a throwback image of himself and Robi dressed in white for a beach party "many years ago," looking back at their love and work together.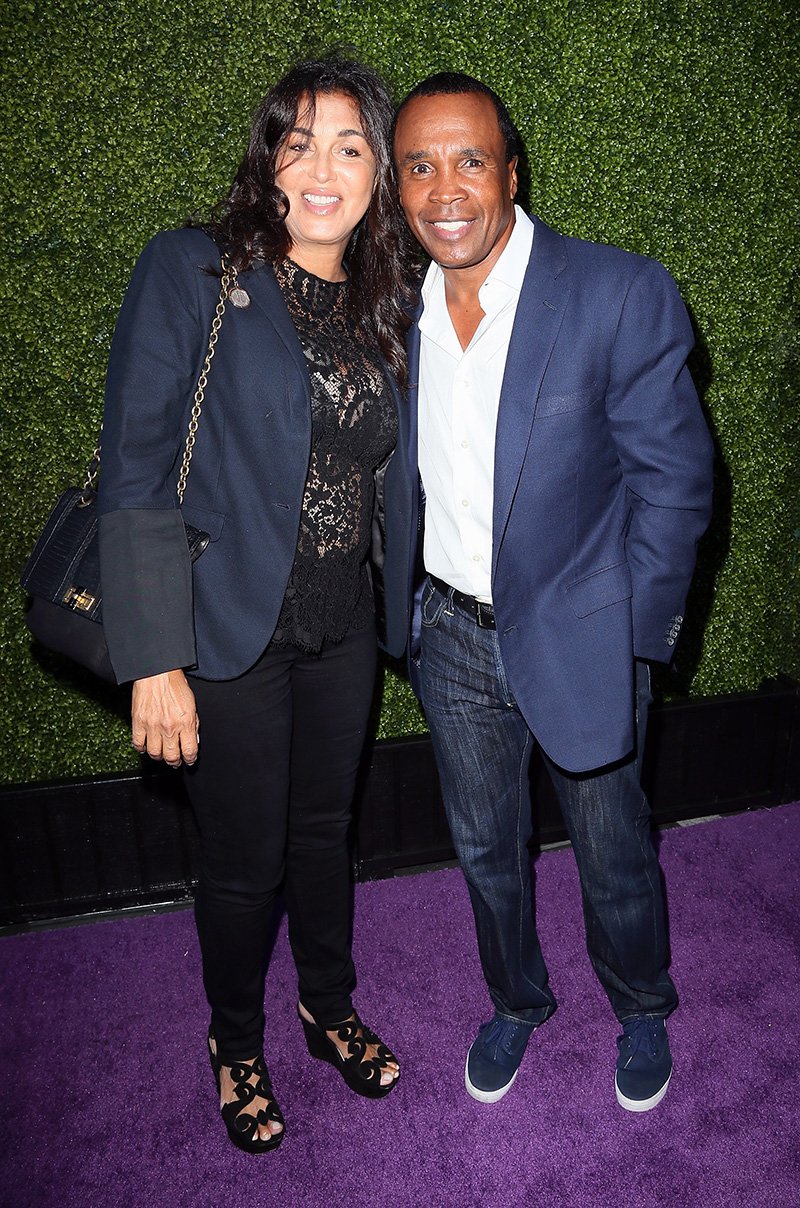 Sugar Ray Leonard and Bernadette Robi attend the HollyRod Foundation's 16th Annual DesignCare in Los Angeles, California in July 2014. I Image: Getty Images.
The boxer used the image's long caption to talk about how his and his wife's joint vision brought up the idea of creating the Sugar Ray Leonard Foundation back in 2009 in order to give back to those in need.
"Looking at this reminds me of feeling whole, one of many few times," Leonard said about the years-old snapshot in which Robi and he hold hands and share an embrace as they look together at something out of the frame.
Amid the COVID-19 pandemic, Leonard and Robi, heads of the charity foundation with the boxer's name, are "more grateful than ever that [they] can help support those that are at a higher risk," according to Leonard's post.
Admitting that the last few months fighting the novel coronavirus has been difficult for everyone, Leonard said that it was "prayer & giving back" what has allowed him to feel whole during this health crisis.
"We do it for our kids' future and we all will eventually feel how wonderful life should and can be with simply just love for each other," Leonard ended his inspiring caption, also tagging his wife on the image.
27TH ANNIVERSARY OF MARRIAGE
A week prior to Leonard's throwback post, his wife Robi took to her own Instagram feed to share a candid selfie of them to mark the couple's 27th wedding anniversary, adding a loving caption.
"31 years ago we met and boy, has it been a journey! I am so blessed to have you in my life!" Robi wrote out of gratitude for her husband and the beautiful relationship they continue to have.
Showing love for hers and Leonard's mixed family, Robi thanked her husband not only for their two children, Daniel and Camille but also for his older children, Jarrell and Ray, shared with his previous wife Juanita Wilkinson whom she also mentioned in the post.
"I can't see my life without them. They are replicas of you and I and Juanita!!!! I love them all to their core!!!! Don't mess with my family!!!!!!" Robi enthusiastically ended her caption.
It is also inspiring to read that Robi has no problem in accepting her husband's ex as part of her family, showing that old wounds can heal with time, love, and communication, 30 years after Leonard and Wilkinson ended their rocky relationship.
Leonard and Wilkinson met as teenagers in lower-middle-class Prince Georges County, Maryland, and they fell madly in love immediately which led to an unplanned pregnancy when Wilkinson was only 16.
Too young to be parents, the arrival of the baby nearly meant the end of the relationship, but six years later, Leonard had found fame and fortune as a boxer and he asked her to marry him.
While the public initially saw the marriage of the boxing superstar as the triumph of love, when Wilkinson separated from him in 1990, she told a different story, accusing Leonard of only marrying her to boost his image and help his career.
Please fill in your e-mail so we can share with you our top stories!