Smokey Robinson's Granddaughter Lyric Shows Her Tattoos Posing in Black Leggings & White Corset
Music legend Smokey Robinson's granddaughter, Lyric, stunned her social media timeline as she made a fashion statement and showed off her catchy ink.
Motown classic star Smokey Robinson's grown grandchild looked gorgeous in her recent Instagram post where she showed off her sizzling glam to the delight of admirers.
In the one-photo post, the young lady, Lyric, stepped out in style, rocking a racy white corset top tucked into a pair of black fitted pants. Lyric styled her hair in butterfly locks, holding it back with a blue crown-styled headband.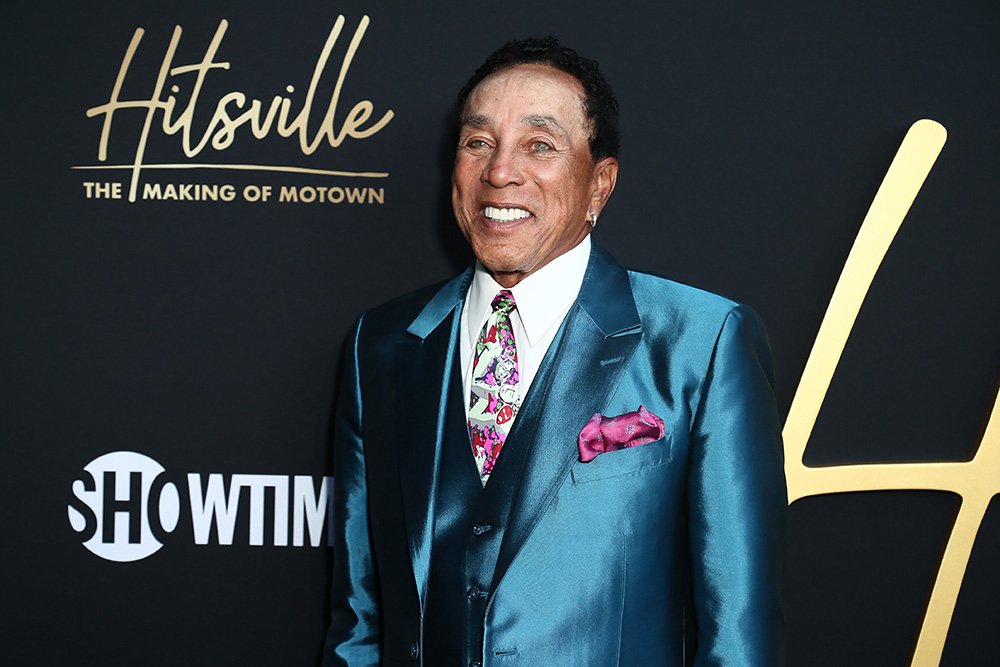 Lyric angled her hips for the camera while keeping her face away. She was photographed pushing her locks back, revealing the eye-catching tattoos on her right hand.
One tiny tattoo was on her wrist, while the other was around her inner arm. It is safe to say that Lyric's stunning looks can be traced back to her legendary grandmother, Claudette, and granddad, Smokey.
During their heydays, Claudette and Smokey attained milestones as members of the music group, The Miracles. Back in 2019, Claudette, who is known as "the first lady of Motown," was in the news as she talked about her recent project.
At the time, the legal issue gathered attention from many music practitioners. 
Claudette also reminisced about past glorious times. Claudette's song, "Shop Around," was Motown's first million-seller and in the interview, the music goddess stated that she never envisioned the level of success she attained. 
The star went on to talk about her family as she relayed that the struggles of those times were a thing of the past and her kids and grandkids did not have to witness the ups and downs of music, promotions, and tours.
In the '60s, Claudette and Smokey were a power couple in the music industry. The pair were married from 1957 to 1989, and since then, fans have witnessed the back and forths that riled their divorce.
In 2010, reports showed Claudette and her ex-husband were in a bind after she requested to claim a 50% share of his gain. At the time, Smokey reclaimed the rights to his songs "My Girl" and "You've Really Got A Hold On Me."
However, Smokey's attorney contended Claudette's request, noting that the recaptured copyrights belonged only to the author. He stated that his ex-wife's actions could jeopardize his efforts to reclaim the copyright. 
Both parties seemed to stay headstrong until they decided to call a truce. At the time, the legal issue gathered attention from many music practitioners.