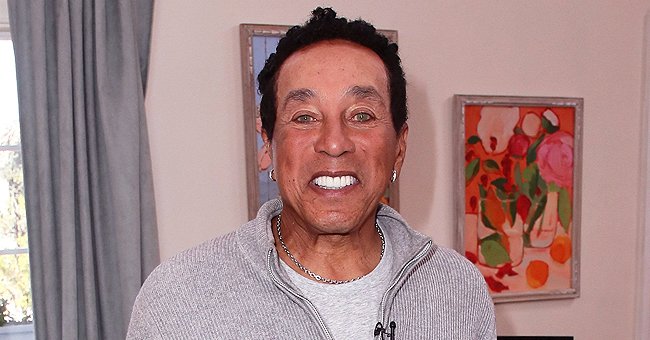 Getty Images
Smokey Robinson's Daughter and Granddaughter Pose for a Selfie – Do They Look like Sisters?

Mother and daughter hold a really close relationship and they usually share their quality time together on their social media. They consider each other as best friends and that probably makes them look like sisters.
80-year-old songwriter and music icon Smokey Robinson's daughter, 49-year-old Tamla Robinson recently took to Instagram to post a picture of herself joined by her daughter, 23-year-old Lyric Ontiveros, and we are surprised to see that they look like sisters.
In the snapshot Tamla shared, they are both dressed in matching colors. While Lyric holds a calm expression on her face, Tamla is more playful, showing herself as young as her own daughter, like she was mocking the 26-year age gap between them.
Followers were surprised to see the women next to each other, not only due to their sisterly vibe but also by their beauty. Some of them did not hesitate to comment like @sagittariusisme who wrote, "You look more like sisters than mom/daughter," and @angieyamini agreed with, "More like sisters." Follower @bryanrabin praised the pair by writing, "Beauty x 2."
The mother-daughter duo holds a really close bond as we can see through their social media feeds. "'This is US' My baby girl, My Daughter @lyricontiveros," Tamla captioned the post referring to whom she considers her best friend.
THE ICON
Tamla and Lyric are the daughter and granddaughter of one of the most renowned icons in the American music industry. Born as William Robinson Jr., Smokey is a singer, songwriter, and record producer but above all, he is co-founder of Motown Records.
In the early '50s, Smokey became the frontman of "The Miracles," the famous group that made soul music popular. From this time on, he had a prolific career with over 4,000 songs written for "The Miracles" as well as for many other Motown artists like Mary Wells and The Temptations. 37 of those songs made it to the Top 40 hits over the years.
In 1972, the singer left the group to focus as Motown's vice-president. However, soon after, he started his solo career and released notable albums such as "A Quiet Storm" (1974) and "Touch the Sky" (1983). He was granted a Grammy Award in 1987 for his song "Just To See Her" from the album "One Heartbeat."
THE HARD TRUTH
In 1989, after living an apparently perfect and role-model life, Smokey published his own autobiography titled "Smokey: Inside My Life." In it, he confessed how he became a drug addict at 44 years old, following his dad's death and his divorce from Claudette Rogers Robinson, his wife for 25 years, and former colleague in "The Miracles."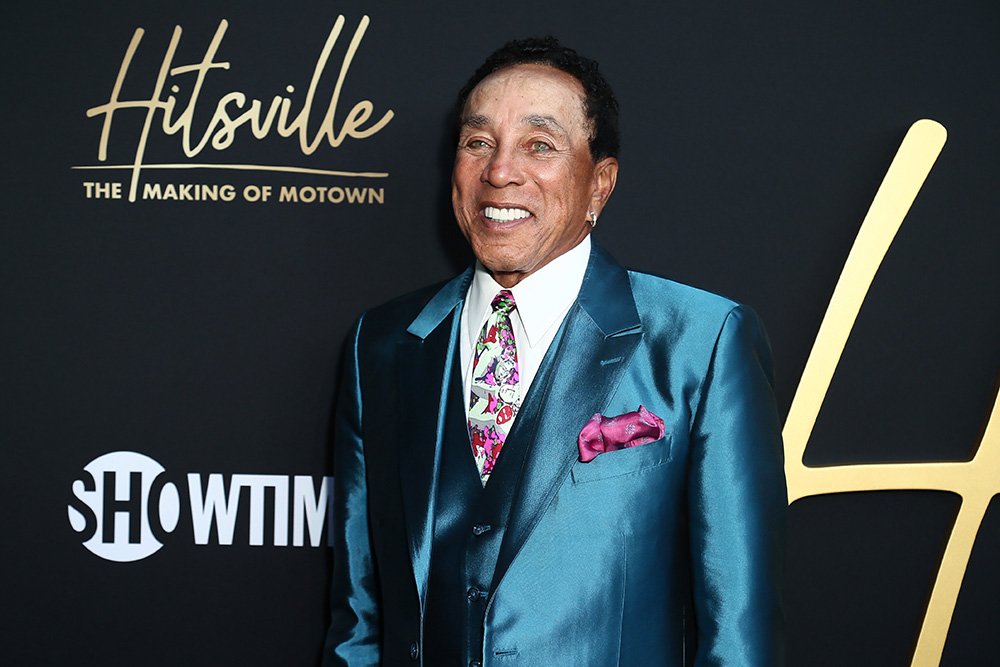 Smokey Robinson attends the premiere of Showtime's "Hitsville: The Making Of Motown" at Harmony Gold on August 08, 2019 in Los Angeles, California. I Image: Getty Images.
Smokey not only explained how his crack addiction nearly killed him, but also revealed the multiple infidelities which Claudette always forgave. He also wrote that they finally split the day he confessed to her he was having a third child, Trey, with another woman.
In the book, Smokey credits his religious beliefs on helping him out of the hole he was living.
Smokey and Claudette met as members of "The Miracles" and got married in 1959. After six miscarriages, the couple had their first child, son Berry, born 1968, and then daughter Tamla, born in 1971. Trey, Smokey's son out of wedlock was born in 1984.
Please fill in your e-mail so we can share with you our top stories!