Boris Kodjoe & Wife Nicole Flaunt Their Fit Bodies in a Video Wearing Tight Outfits & Bandanas
Austrian-American actor and producer Boris Kodjoe and his beautiful wife, Nicole Parker, showed off their fit bodies in their workout gears and bandanas in a recent Instagram photo. 
Boris Kodjoe and his wife Nicole Parker sure have all the love to give one another this new year. Though they have kept quite the low profile, they ushered their fans into 2021 with a new sweet photo. 
The photo, which was posted on Parker's Instagram feed just two days ago, showed the lovebirds showing off their fit figures as they snuggled close to one another.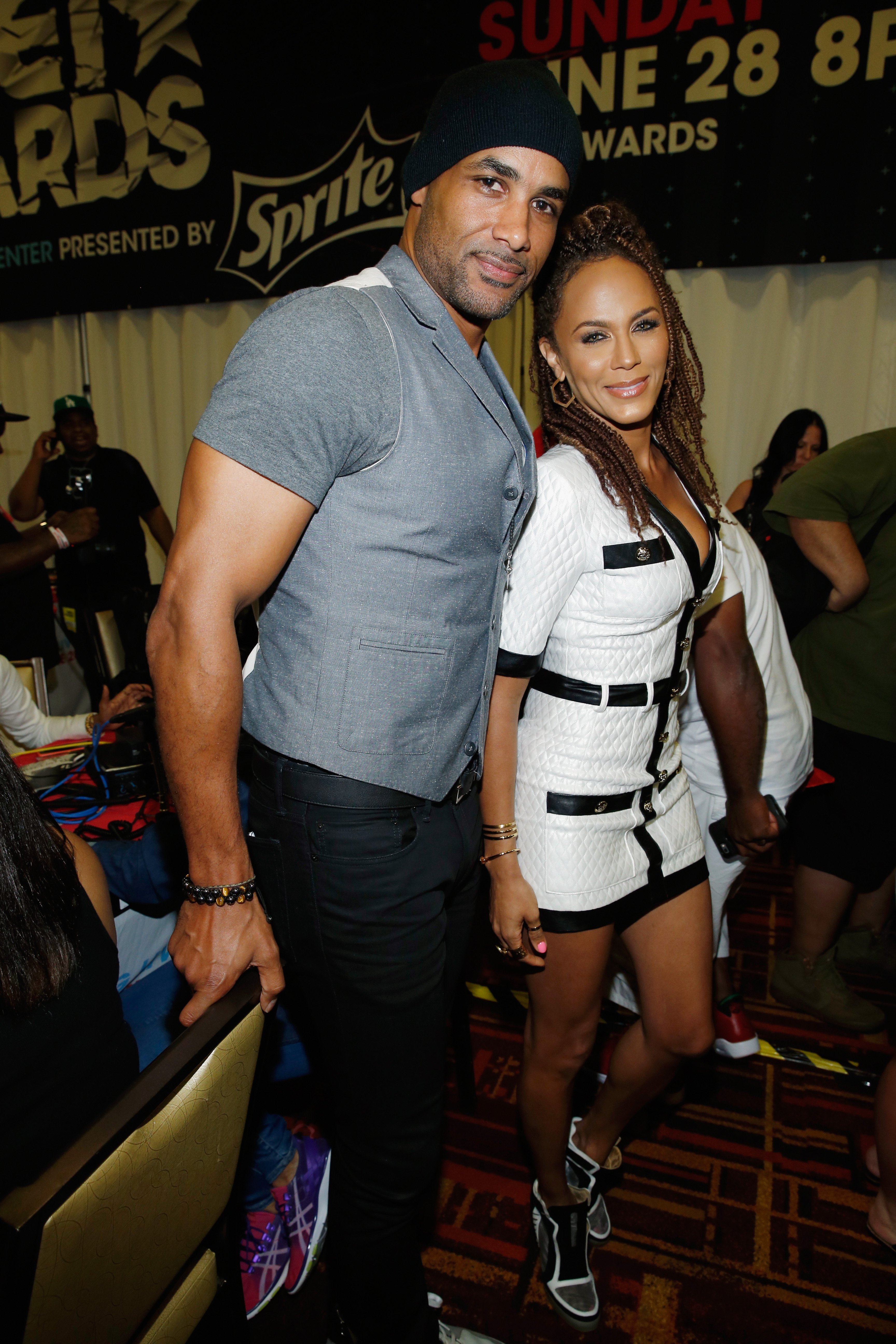 The image was taken during a workout session as they were both clad in the complete gear with bandanas wrapped around their heads. Kodjoe had on a grey body-hugging shirt and matching sweatpants, coupled with a black watch. 
His wife, on the other hand, had on a tight black top with short patterned sleeves, matching black leggings, and a gold necklace. She also had on gold bracelets and her long brown hair poked out of her purple bandana. 
The beautiful couple had bright smiles on their faces as they leaned into one another, camera-ready. The actor had one arm and around Parker's waist while he delicately held on to her hand. 
With this shot, It is clear they share a tight bond as they have been married for more than a decade. With such a deep connection, it is no surprise that the couple still goes out of their way with sweet grand gestures. 
She explained that spending so many years together had taken the fire out of their marriage. 
To commemorate their 15th anniversary in May last year, Kodjoe proved to be rather thoughtful as he surprised his wife with a simple and sweet beach ceremony. It had been a secluded event due to the fast-rising coronavirus. 
Excited, Parker took to her Instagram to gush about the special day. She revealed that though she was naturally hard to surprise, her husband had succeeded in sweeping her off her feet. The actor also later posted pictures from the blissful day on his feed. 
However, despite having such a sweet relationship, it is unsurprising that they also encounter issues here and there. During an Instagram live feed last year, Parker revealed that she felt neglected by her husband. 
She explained that spending so many years together had taken the fire out of their marriage, and she missed when Kodjoe used to passionately chase her while she was still single. 
Though it had been a rather emotional session, the actor seemed unbothered by his wife's sentiments as he was seen helping himself to a savory snack on-screen. He also seemed comfortable with his wife sharing such personal information with the viewers. 
Nonetheless, besides their little marriage issues, Kodjoe and Parker have proved to be a progressive pair. They recently partnered with Pine-Sol, a cleaning solution brand that kills the coronavirus on surfaces. 
The power couple collaborated to help families stay safe and to give back to the Black community with an endeavor to assist Black female entrepreneurs.
Surely, their support will aid awareness and put smiles on the faces of several people, and during such a time as this, every little help counts.