Michael Jordan's Daughter Gently Holds Her Son While Posing in Matching T-Shirts at Disneyland
Michael Jordan's daughter, Jasmine Jordan, is a doting mother to her little son. Her affection for her first child is on full display in recent photos she uploaded on Instagram.
Jasmine Jordan is one proud mother in new photos she posted on January 8. The daughter of basketball icon Michael Jordan and her son wore cute matching gray T-shirts. She captioned the post:
"Take Us Back To The Happiest Place on Earth."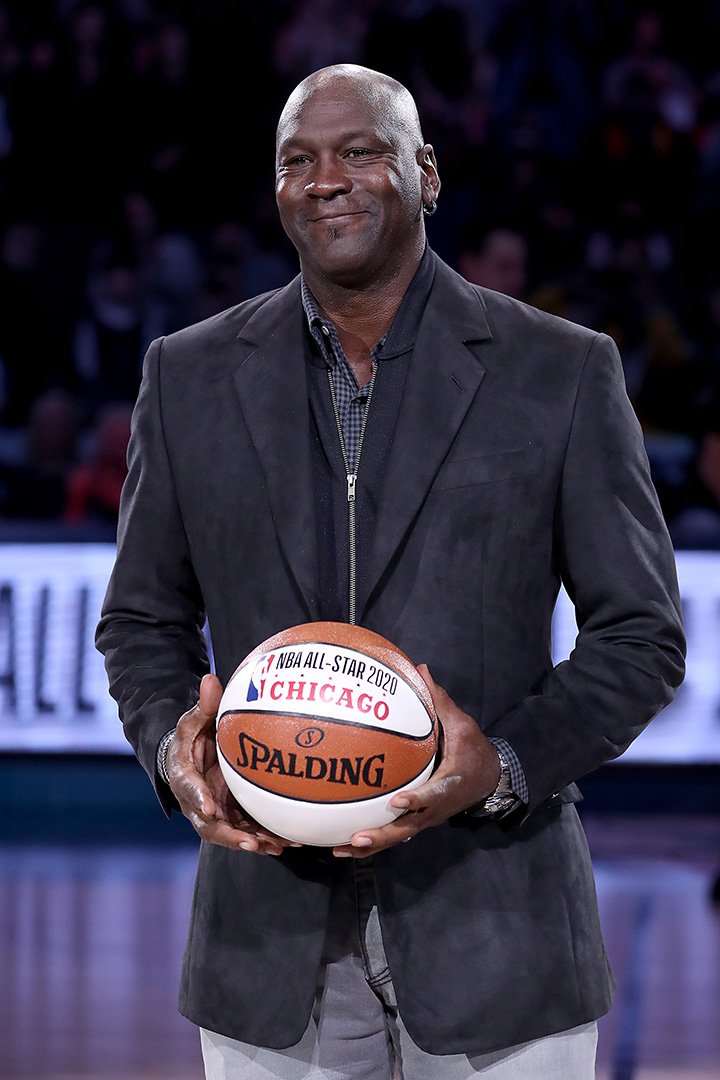 MOTHER-SON BONDING
Jasmine looked swaggy in ripped denim jeans while holding her son, Rakeem, at her side. The tender moments were captured while the mother-son duo spent some quality time together in a Disneyland park.
The 28-year-old mom wears a mask, in compliance with COVID-19 safety protocols. Her son's face is not seen in both photos as he has his head turned towards the majestic Sleeping Beauty castle.
Baby Rakeem came into Jasmine's life in 2019. She shares the adorable tot with her fiancé, basketball player Rakeem Christmas. The couple is in the middle of planning their wedding this year, after postponing it last year.
They had planned to marry in 2020, but the pandemic forced them to postpone the wedding.
GRANDPA MJ
Jasmine previously shared about what her father wanted her son to call him. While the legendary basketball player loves being a grandpa, he was not quite ready to be called one. She said:
"I'm like, 'Dad, we're not doing this. You have to accept the grandpa title."
Michael, also widely known by his initials MJ, had told her he wanted his grandson to call him "Mike" or "Michael." She said her dad and baby Rakeem have already developed an incredible bond.
Jasmine and Christmas announced their engagement in 2018. They had planned to marry in 2020, but the pandemic forced them to postpone the wedding. They are planning to finally tie the knot this September.
Jasmine, who works in marketing at the Jordan Brand, earlier opened up about what it was like growing up with the iconic basketballer. She said that she had a normal upbringing despite his father's status.
MJ was like any regular dad who would drive her and her siblings to school and pick them up. He would also help them with homework. Jasmine added it's when they went to his games that the normalcy would disappear.