Aoki Lee Simmons Turns up the Heat in New Year Party Pics Posing in a Black Mini Dress
Aoki, the gorgeous daughter of renowned American model and entrepreneur Kimora Lee Simmons, turned up the heat as she posed in a hot mini dress in stunning New Year photos. 
Like everyone else, the super gorgeous Aoki Lee Simmons was more than excited to enter the new year. She made this clear when she ushered her fans in with a series of stunning Instagram pictures. 
In the photos which were posted on the first day of the year, the 18-year-old daughter of entrepreneur Kimora Lee Simmons was seen having a swell time and looking absolutely glamorous while she was at it.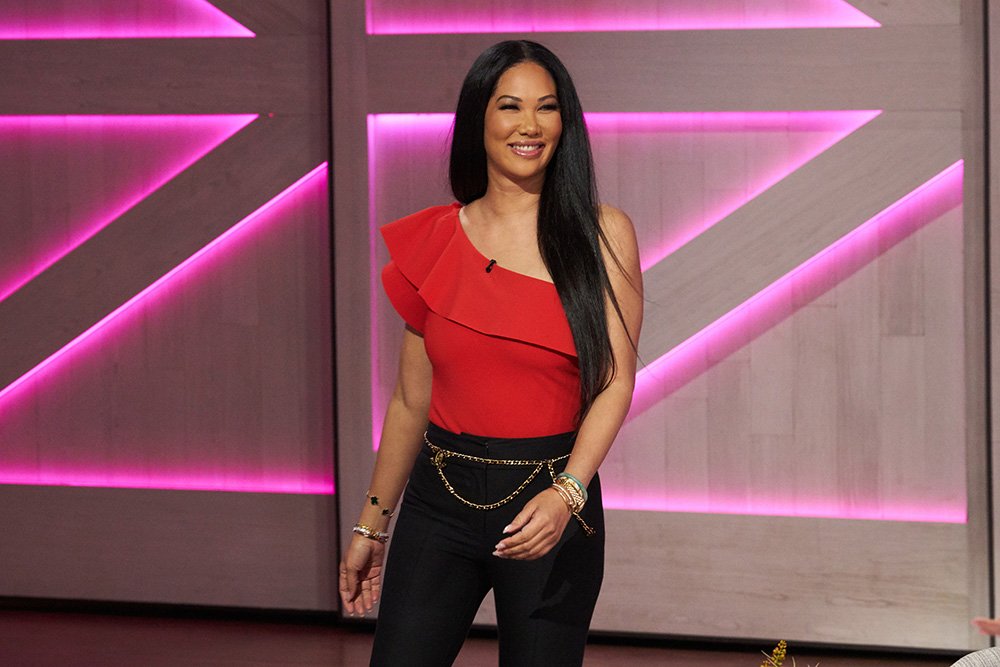 She was clad in a lovely black mini-dress with sequined thin-strapped sleeves that showed off her slender legs and perfect figure. The fit was combined with a stylish pair of grey heels, and her signature curly hair was packed into a funky style. 
The photos, which showed the delightful Aoki striking different goofy poses, were taken in a passageway surrounded by framed black and white photos of iconic celebrities in their hey-day. 
She was, no doubt, full of joy at starting another new year full of promise and possibilities. The next day, the tall beauty also followed up with another more serious photo of herself striking a hot pose with her hand on the wall. 
Her elegant but simple makeup was on full display, and floating behind her were giant iridescent silver balloons. She also had on tiny dangling earrings and a lovely gold bracelet. 
Her proud mother excitedly announced that the then-16-year-old had been admitted into Harvard on her own merits. 
Aoki, undoubtedly, has a keen interest in all things beauty as she never fails to dazzle her fans with similar gorgeous photos.
She also took it to another level when it was revealed that she and her sister Ming collaborated with their mother on the relaunch of her fashion line, Baby Phat.
She has also proved to be rather flexible as beauty and fashion are not her only interests. During the lockdown last year, she revealed to her Instagram followers that she was going back to dancing ballet after a four-year break. 
The post came a few months after she was seen having a swell time surfing at the beach with her little brothers during a fun family getaway. The photo showed all five of them posing adorably for the camera while fully clad in their surfing gears. 
Besides always wanting to keep herself engaged in activities, Aoki has also made it clear that she is quite the brainy one. In March 2019, her proud mother excitedly announced that the then 16-year-old had been admitted into Harvard on her own merits. 
She posted a video of the excited girl reading her admission letter and gushed in the caption about how full of support she was for her daughter. Kimora also added that Aoki got into other schools, including Dartmouth, Vassar, Barnard, etc. 
That same year, the high school graduate was seen celebrating her graduation and prom in grand style with a series of gorgeous photos on her Instagram feed. With such a remarkable feat a few months before, Aoki no doubt deserved a befitting celebration!