Kimora Lee Simmons' Daughter Aoki Shows Cool View Posing in a Blue Dress — Fans Are in Awe
Aoki, the beautiful daughter of renowned American model and entrepreneur Kimora Lee Simmons, looked gorgeous as she posed in a lovely blue dress in a recent photo on her Instagram feed. 
Aoki Lee Simmons is proving that flair for all things beauty and fashion runs in the family. With several stunning posts on her social media accounts over the years, she has made it clear that she is indeed her mother's daughter. 
In the most recent post on her Instagram feed, the 18-year-old beauty once again showed off her exquisite sense of style. She was clad in an elegant outfit that delicately rested above her knees.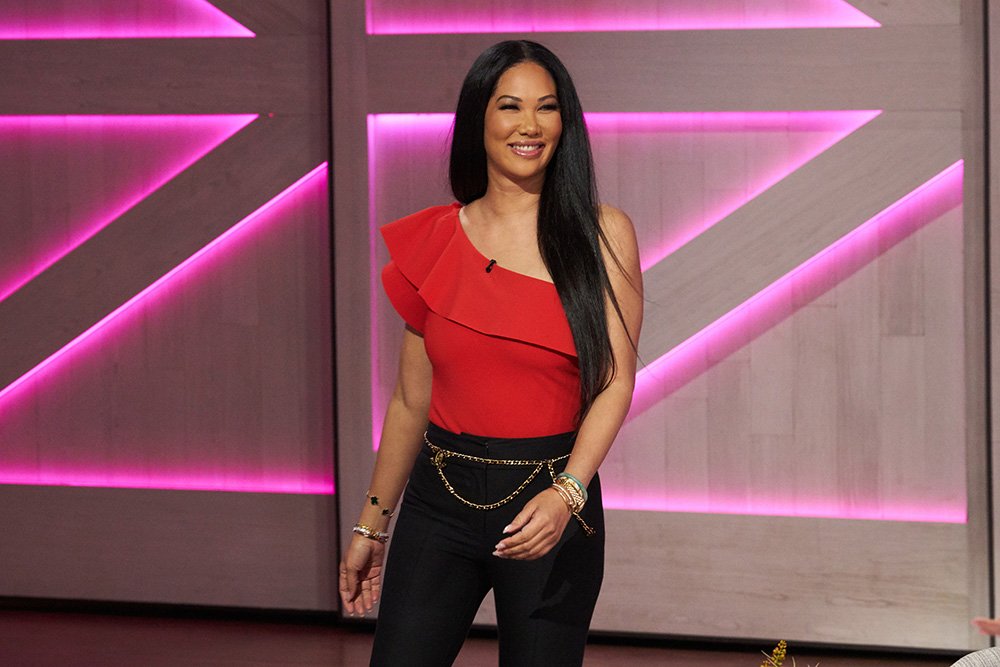 It was a gorgeous buttoned dark blue dress with slightly puffy sleeves and lovely layered frills. It was simply but stylishly combined with two necklaces, one with a butterfly pendant and the other with a tiny gold locket. 
Aoki's signature curly hair was blown out about her, and her hand was raised in a stylish pose as a beautiful open landscape served as a spectacular backdrop. Several fans flocked to the comment section to sing her praises. 
A particularly enthusiastic fan gushed that her look was absolute perfection, while one called her beautiful. Another raved that her hair was gorgeous and one said she loved the dress.
With such prowess in beauty and style, it is no surprise that she, along with her sister, Ming Lee Simmons, collaborated with their mother Kimora Lee Simmons to launch a beauty line called, Shimmer Dreams.
It was a new collection under Simmons' fashion line Baby Phat, which was relaunched last year. In a recent interview, Aoki revealed that everyone got to bring their skills to the table in the new venture. 
She wrote an open letter to her white friends, reprimanding them for their silence, and detailing her experience as Black in America.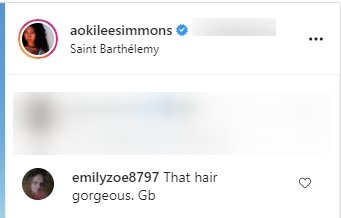 She added that her mother encourages them to have their voices heard, find what they cared about in life, and combine their different passions into one completed product together. 
The interview came a few months before Aoki was spotted during Thanksgiving, along with her mom and her other siblings as they lent a helping hand, feeding residents of Skid Row Housing Trust's Star Apartments in Los Angeles.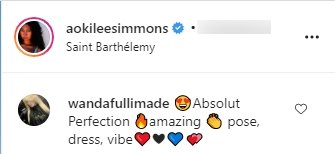 Opening up about her passion for the cause, Kimora revealed that she always followed the motto of "Live Large, Give Large." She buttressed that her family defined prestige as the impact they can have on other people's lives.
She added that doing right by people is not only providing a hot meal; it is by treating people with dignity and respect. Also, as a mother of 5, it had always been important to her to instill that lesson in her kids. 
Aoki has also been trying to make a difference in the world. During the BLM Movement in June, she wrote an open letter to her white friends, reprimanding them for their silence and detailing her experience as Black in America. 
She is also an intellectual rising star as she got accepted into the prestigious Harvard University on merit. However, due to the pandemic, she was forced to evacuate the premises as this was mandated by the school. Undoubtedly, it was better to be safe than sorry.