Craig Melvin's Wife & Daughter Show Their Striking Resemblance Posing in Hats for a Selfie
Craig Melvin's wife Lindsay Czarniak and their cute daughter Sybil stole hearts with a cute photo, and they could not look more alike. See for yourself!
NBC news anchor Craig Melvin has the sweetest family ever! The 41-year-old is a loving husband to his wife Lindsay Czarniak, with whom he shares two adorable children, Delano and Sybil. 
Recently, Sybil and her mommy made the internet go aww with a brand new Instagram snap of themselves. In the photo, Little Sybil enjoyed a piggyback ride from Czarniak.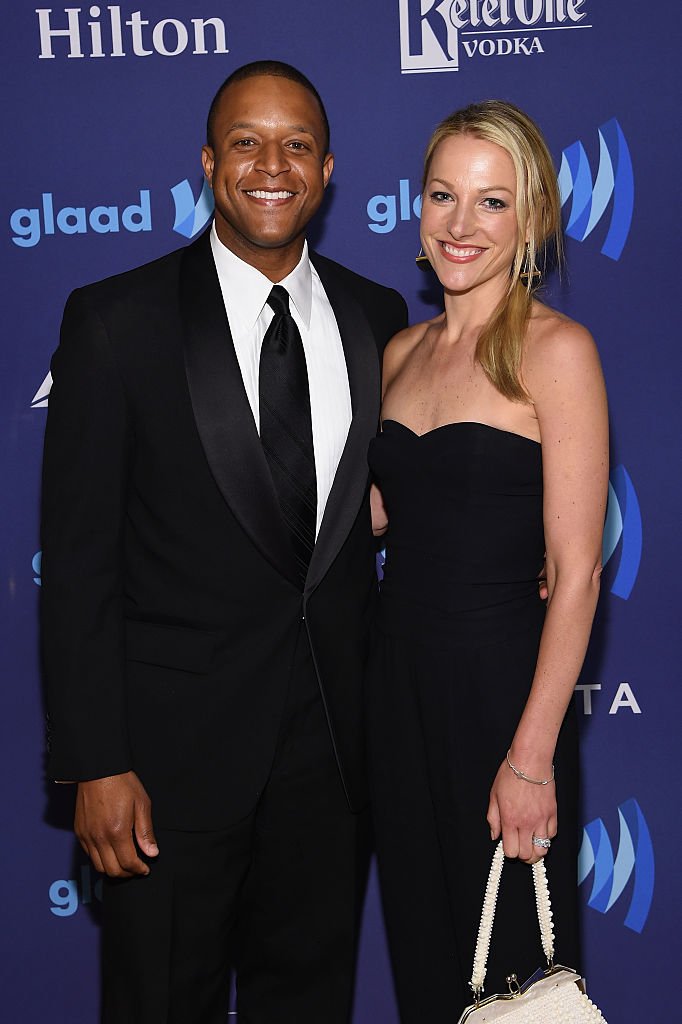 MOMMY'S MINI-ME
Czarniak looked more than happy to have her daughter cling to her back. Sybil looked adorable in a pink and blue cap and a matching face mask. Her precious smile lit up the whole photo. 
Czarniak donned a fuzzy brown jacket and a woolen cap that was a few shades lighter than her ocean eyes. Just like her daughter, she put on a colorful mask. 
Her caption suggested she and Sybil were having fun outdoors to get some fresh air. "Piggybacks never get old," she captioned the post that her fans absolutely loved. 
When Czarniak and Melvin first started dating, they kept their relationship a secret. 
LINDSAY AND CRAIG'S HAPPY FAMILY
Sybil is the youngest child of Czarniak and Melvin. The couple welcomed their little one on November 5, 2016. Their son Delano was born on March 11, 2014. 
Czarniak and Melvin, who walked down the aisle in October 2011, are not just famous for being a media power couple — many find their interracial relationship exemplary. 
HOW FAMILY SAW THEIR RELATIONSHIP
In June 2020, Czarniak had a conversation with her mother on what her reaction was like when she found out she was dating a Black man. About a month before that, she talked to her mother-in-law on the same subject. 
"I remember thinking, 'Well, whether he was black or purple or green, it didn't really matter," her mother said. All that mattered to her was whether Melvin was a nice guy. 
When Czarniak and Melvin first started dating, they kept their relationship a secret. After a few months, they decided to let the world know about their love. 
After three years of dating, the couple tied the knot. They have been going strong ever since and show no signs of slowing down. Theirs is a love story for the books!