Chris Brown's Mom Joyce Hawkins Enjoys Sliding on Snow Wearing a Trendy White Outfit (Video)
Popular singer Chris Brown's mother, Joyce Hawkins, seems to be having the best time of her life as she enjoyed sliding in the snow in a new Instagram post.
Chris Brown's mom, Joyce Hawkins, shared a short clip of herself enjoying a slide in the snow. Rocking a stylish white outfit with a black coat draped over her legs, she sat comfortably on a black tire as she slid down a snowy slope.
Following the short-recorded slide, Hawkins had a bright smile on her face as she tried to stand up, pulling up her nose mask, which had been below her chin during her ride.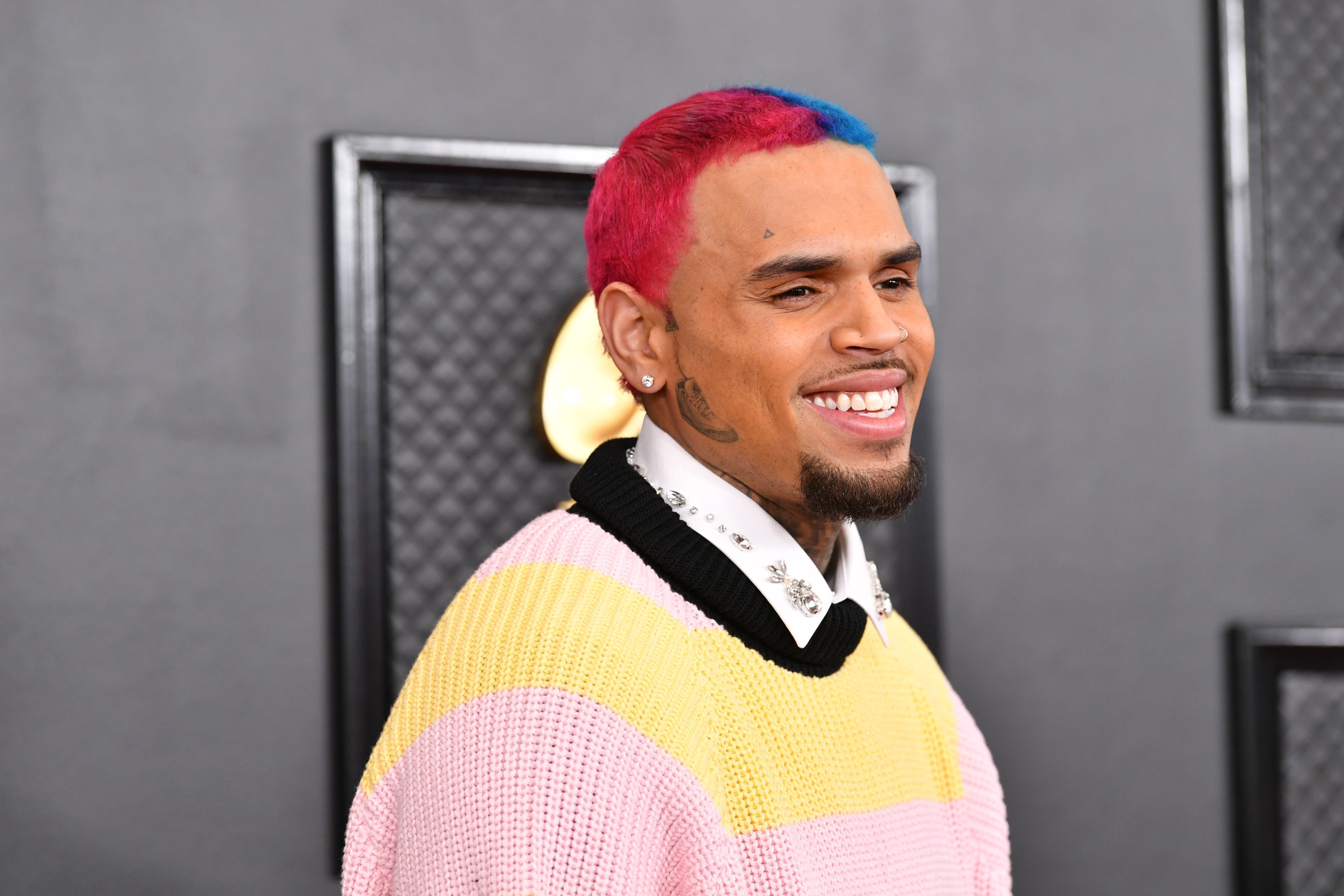 The January 9 post attracted over 26k likes and engaged her fans. Her followers commented with lovely smileys, endlessly wishing they were a part of the star's fun.
Along with Hawkins on the fun time at Snowy Big Bear Lake was her lovely granddaughter, Royalty Brown, who also enjoyed the slide experience while learning to ski.
Although Royalty's mother, Brown's former girlfriend, Karrueche Tran, broke up with him when she realized he was the father of another child, Hawkins did well to support her son and helped raise her granddaughter.
A source told Hollywood Life that Hawkins totally accepted Royalty without any judgments, refusing to see Brown's actions or the child as a mistake.
Brown had been taking out time to bond with his baby mama, Harris, and his son, Aeko, in a private villa on the beach.
Hawkins has managed to retain her youthful glow over the years, leaving fans star-struck in a recent Instagram selfie. She wore her hair in slightly tousled waves with light makeup and looked at the camera with a straight face.
Fans complimented her excitedly as they stormed the comment section. While some pointed out her ageless beauty, others claimed that she looked younger than her son.
The proud grandmother also shared a lovely clip of her grandson, Aeko, doing strokes in a pool with the help of his mother, Ammika Harris.
The clip, which was taken during a Tulum reunion with his father, got the grandmother gushing as she mentioned in the caption that the little boy means a lot to her.
A source told Hollywood Life that Brown had been taking out time to bond with his baby mama, Harris, and their son, Aeko, in a private villa on the beach.
Adding to his claim, the insider said that Hawkins and Royalty, who Brown shares with ex-girlfriend Nia Guzman, joined the trio later and got along well with Aeko's mother.
Although Brown has children from different baby mamas, the committed father would love to have his family together as often as possible and not only on vacations.