Mary J Blige Turns 50 — Take a Look Back at 10 of Her Most Iconic Looks in 2020
Mary J. Blige, the Queen of Hip-Hop Soul and one of the greatest singers of her generation, has turned 50 today. Take a look at her most iconic looks in 2020.
Nine-time Grammy winner Mary J. Blige has cemented her place in both the music and acting industry. Her stellar career has remained constant despite the passing of years. The R&B icon is not only a singing prowess; she's also a stylish woman.
For her 50th birthday, Twitter users honored her on her special day while we rounded up Blige's' 10 most iconic looks she had shown off in the past year.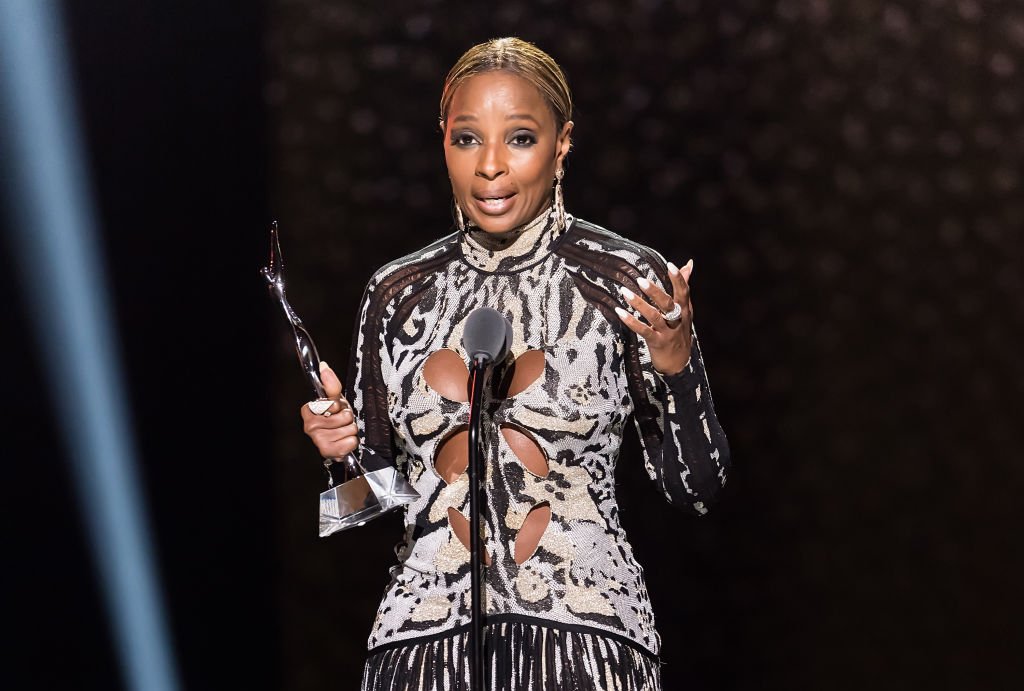 TIMELESS BEAUTY IN BOOTS
She may have hit the big 50, but Blige looked like she hasn't aged a day. The youthful entertainer is not just a great singer but a total fashion chameleon as well.
Fans can keep guessing how old she is but this age-defying beauty in black thigh-high boots and chunky accessories seems to have the key to the fountain of youth.
REGAL IN BRAIDS
In a faux fur coat and stunning gold accessories, Blige, who branched out to acting on film and TV, wanted her legion of fans to know that she's a timeless queen. 
The multi-talented singer served a dramatic stare at the camera in this picture, while positioning her yellow-manicured fingers on her breath-taking thigh-length braids. 
GOLD BUT NEVER OLD
Again, the "Family Affair" songstress didn't let this moment pass without sashaying her royal status in a plunging gold dress. It is a look befitting a woman whose critically-acclaimed music remains in the airwaves to this day. 
It's just rightful that Cultured Magazine hailed Blige as the "Queen" considering that the legendary singer has reigned supreme in both the acting and music departments.
BETTER IN SLEEK LEATHER
Aside from being one of the most outstanding actresses in the entertainment industry, Blige is also exceptional when it comes to fashion. She is nothing short of an incredible dresser.
In this stunning snap, the singer, who was recently cast in the "Powerbook II: Ghost" series, donned a sleek leather jacket. She also showed off her long, dark brown hair on set.
FINE AS WINE
With over three decades of her career, Blige has clearly cemented herself in the industry. With her years of hard work, she is able to live a comfortable life and start a new venture. 
She recently launched her wine business, "Sun Goddess Wines." Blige fabulously posed beside her favorite drink while wearing an animal print top and blue shorts while basking under the sun. 
FUR OF THE MOMENT
In the same way that she heated the summer season, Blige also sizzled in wintertime. Here is the "Umbrella Academy" star in a cozy animal print and fur ensemble.
She matched it with a leather top as well, including a designer-branded belt. Fans couldn't help but praise Blige's remarkable taste in fashion. One user commented, "shes as foxy as can be!"
LEATHER WEATHER
Blige has never run out of stylish looks. She has always looked impeccable and stunning in every clothes she wears to her public outings. She also looks sassy in various footwear. 
The versatile artist loves to experiment with other shoes, like these lace-up boots she wore together with her black leather outfit with lime green details at the top. 
GOLD AND GLAMOROUS 
While she loves to be make-up free at times, Blige also adores putting on cosmetics on her face. In this snap, she looked glamorous in her smokey eye make-up and nude-colored lipstick. 
Blige, who donned a pair of gold earrings and a necklace, completed her divine look with a chic black hat and another animal-printed coat with black fur. 
NYC'S FASHION SCENE-STEALER
A versatile dresser, Blige donned a matching long brown coat and a brown hat. She topped her chic New York street-style look with denim pants and brown boots.
This jaw-dropping picture was taken during her birthday last year. The "Body Cam" star looks elegant and perfect from all angles while strolling around the city of fashion. 
BOLD IN BRAIDS
Blige's black-and-white snap with her long braided hair as an only accessory proves that Blige, who was then afraid to embrace her realness, is now living bold and fearless. She recently shared a piece of advice to her younger self:
"I would say please stop being afraid of who you are because I was very afraid of who I was."
Amid the happiness during the holiday season, Blige recently shared that spending the most wonderful time of the year as a single woman is a challenge. She admitted to being sad and lonely. 
She explained her feelings to actress Taraji P. Henson's new show called  "Peace of Mind with Taraji." Amid the singer's singlehood, Blige added that she needs to "thug this out" until something excellent comes along.