Simone Biles Shows off Fit Figure in Bikini While Posing with 3 Other Girls in a Photo
Olympic gymnast Simone Biles showed off her well-toned body in a two-piece swimsuit while posing alongside three other girls in a new snap posted on her Instagram page.
America's most decorated gymnast, Simone Biles, has a massive following on her Instagram page, which she uses to her advantage. Like many celebrities, the young adult loves to showcase her impressive lifestyle.
One of her recent uploads showed her enjoying winter with three other girls. The ladies in the photo gunned for a summer body look as they were dressed in swimsuits.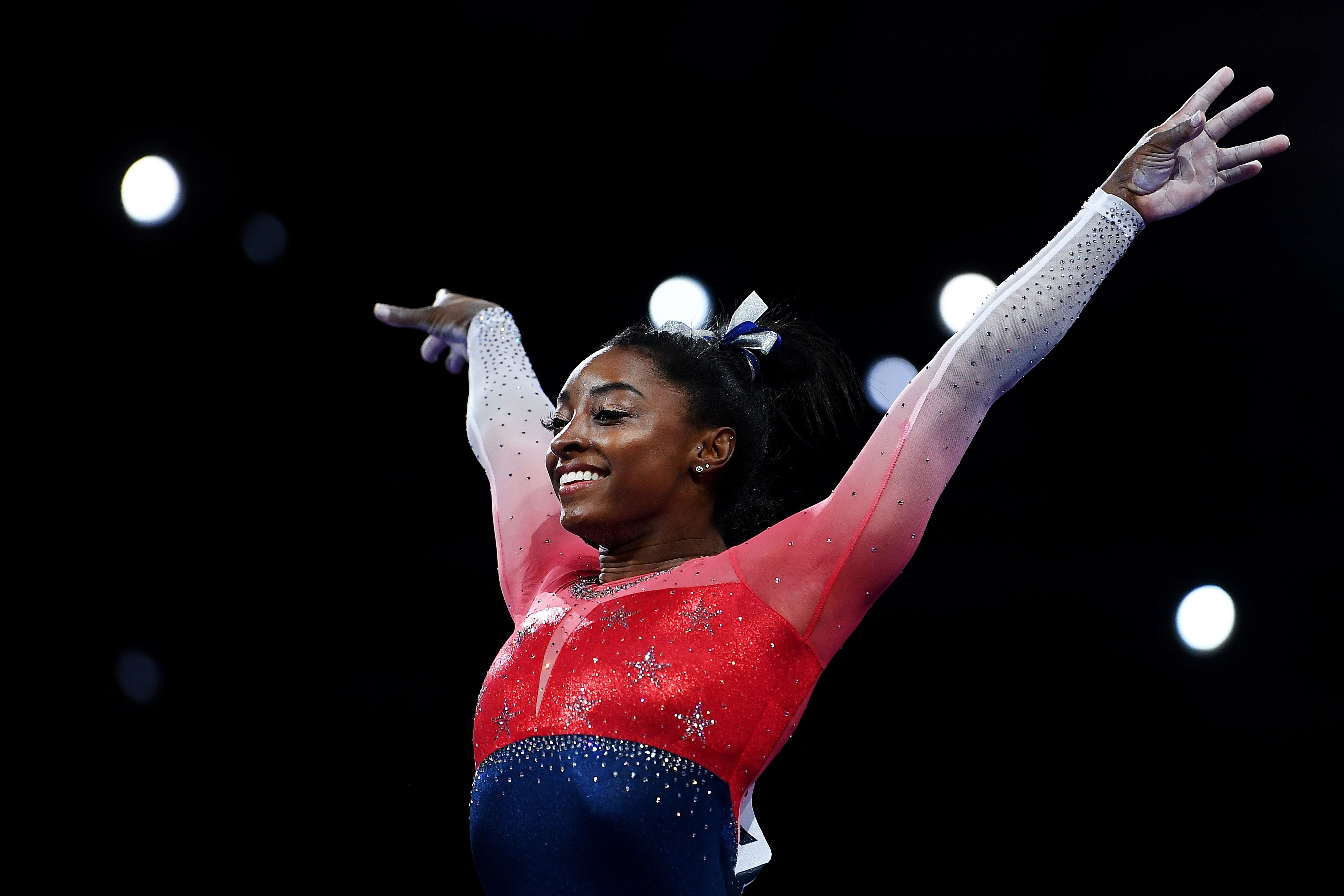 Biles, 23, posed at the extreme left with the rest of her friends near a pool. She could be seen in a matching swimsuit and a neatly styled hair-bun. The accompanying caption for the chic update read:
 "houston "winters."
Many fans hit the like button to commend the post, while a few others threw in their support by commenting on the update.
The Olympic medalist's lovers have shown their steadfastness and unrelenting support for their favorite gymnast throughout her years of fame.
She has expressed that the judgment from trolls who body shame her makes her feel sad.
When it comes to applauding or criticizing her looks, they do not mince their words. A few months ago, the 23-year-old featured on the cover of Vogue Magazine for the first time.
However, this milestone was overshadowed by the wave of criticism from fans after making an observation. The critics were quick to air their dissatisfaction towards a photographer for not editing Biles' photo well enough to accentuate her skin color. One person wrote:
"Simone Biles deserved better than Annie Leibovitz bad lighting.'"
Despite her fans' concerns about her looks, the gymnast does not seem to care much. Just last year, she admitted that she is not a fan of any beauty product or routine and that setting her mind on her game takes more priority than looking a certain way.
Although she has expressed that the judgment from trolls who body shame her makes her feel sad, that has not stopped her from confidently owning her looks and shutting down trolls for their insensitivity.
According to the Olympic medalist, beauty should not be a competition. Neither should any athlete, gymnast or person be bullied based on a particular standard.
At just 23, she has achieved a tremendous feat in her sport. She first came into the limelight in 2013 after winning her first US and world all-around titles. With more than five gold medals to her name, Biles can attest to being a legend in her field!