Miranda Lambert Wows Fans While Posing in a Tight Little Black Dress — See Reactions
Miranda Lambert blew fans away with a new snapshot up on social media as she rocked a chic dress that showed off her impressive figure and had many of her followers fawning over her.
Miranda Lambert's recent Instagram post had her timeline abuzz with fans drooling with admiration. The star singer looked elegant rocking a hot number as she posed in front of her home.
The country musician looked chic in her patterned black dress designed with gold flowers and featuring two ropes at the bust area. Her blonde waves flowed down to her shoulders while she sported a smokey makeup look.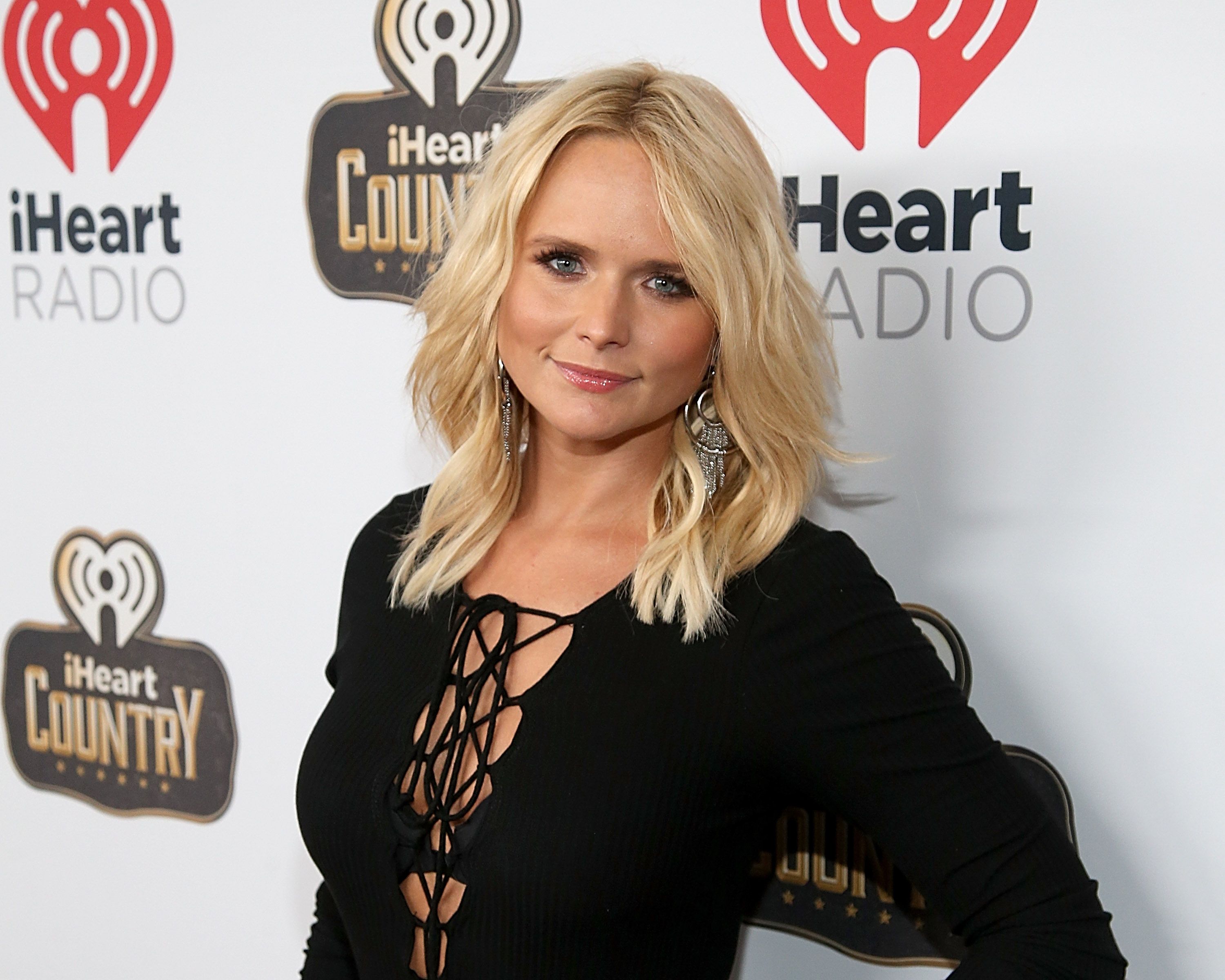 Lambert, accessorized with her blinding wedding diamond ring sitting on her finger and carried in her arms a bouquet of luscious green plants while giving a fierce look to the camera. The accompanying caption read:
"If you're a last minute shopper like me, @idyllwind has gift cards!..."

Many of her admirers stormed to the comments section, letting Lambert know she was stunning. While one person referred to Lambert as a goddess another fan praised her for always looking gorgeous.
Due to the pandemic, the "Bluebird" singer had to cancel her planned tour.

A third admirer did not hold back and fawned over the star singer's classy outfit. One of the "The House That Built Me" singer's iconic looks in May has the same effect on fans when she stepped out in style channeling her country girl aura.
At the time, the star was spotted rocking a black short fringe dress and a pair of matching mid-length cowboy boots. The iconic vocalist was photographed displaying a sassy pose in front of a trailer for her Idyllwind brand.
The Texas native stood with one hand resting on the wooden door while she stylishly used her other fingers to sweep through her blonde curls and slicked them behind her ears.
Through the quarantine period, the star has been spending quality time with her husband, Brendan McLoughlin. Due to the pandemic, the "Bluebird" singer had to cancel her planned tour.
However, Lambert was able to find a glimmer of hope in the dicey situation. In an interview with People Magazine, the 37-year-old singer made it known that she found solace in music while navigating each day amid the COVID-19 pandemic. 
She noted that she has also been listening to new records and other artists. The star listed fellow music stars like Cayley Hammack,  Waylon Payne, and Ashley Monroe as some of the sounds she had been exploring.