Alfonso Ribeiro's Daughter Ava Stuns Fans in a Sweet Video of the 1-Year-Old Brushing Her Teeth
Fans could not help but gush over a video of Alfonso Ribeiro's one-year-old daughter, Ava Sue, brushing her teeth alone: "Omg so cute."
Alfonso Ribeiro has been over the moon since welcoming his youngest daughter, Ava Sue, whom he shares with his wife, Angela Ribeiro.
Their little angel often appears on the proud mom's Instagram account, leaving fans adoring her irresistible cuteness. Recently, another post of the toddler surfaced online, leaving the comments section overflowing with sweet compliments.
In Angela's post, Ava dressed in a purple onesie with animal prints and independently brushed her teeth with a wooden toothbrush.
After making sure her teeth were clean and showing off her pearly whites to the camera, someone in the background commends her for a job well done.
The post gained several comments from fans and followers who gushed over the one-year-old's cute clip. "Goodness, she is so cute!" one comment read, while another fan quipped, "Working hard!"
Although amid a pandemic, the actor made sure his wife felt special by posting a tribute to her online.
Little Ava was born a few hours after Mother's Day in 2019, joining her siblings Anders, Alfonso Jr., and Sienna. Alfonso had Sienna during his first marriage with actress Robin Stapler, whose relationship ended in 2006, four years after they tied the knot.
Six years later, the "Fresh Prince of Bel-Air" star walked down the aisle once again to marry Angela, and together they had Anders, Alfonso Jr., and Ava. 

The couple has since been going strong together and focusing on bringing their family close to each other. According to the actor, traveling is the best way to bond and educate his kids. He shared:
"Yes, you can read about things in books, but nothing lands and sticks with you throughout your life than personal experience."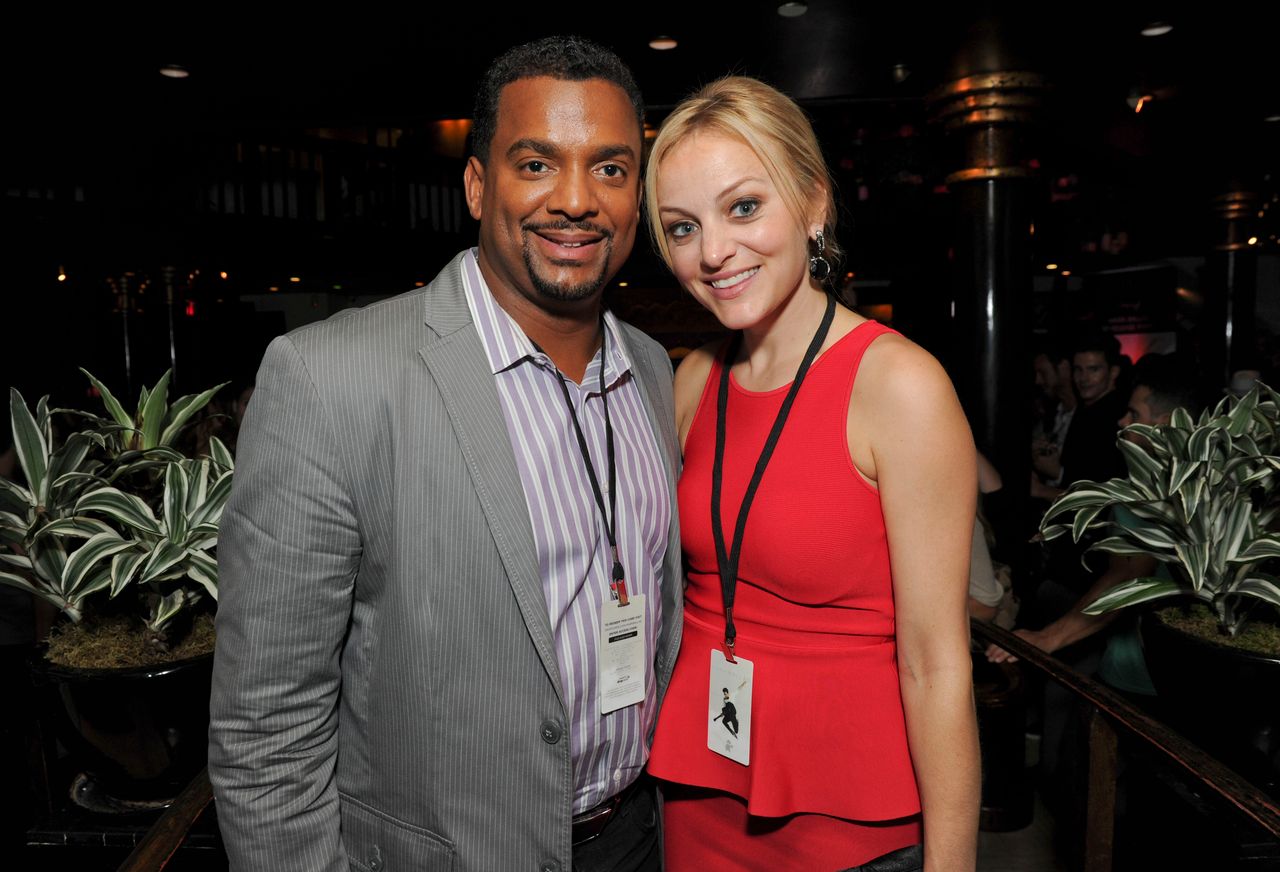 Alfonso and Angela reached a milestone in their relationship a few months ago as they celebrated their eighth wedding anniversary. Although amid a pandemic, the actor made sure his wife felt special by posting a tribute to her online.
He shared a sweet message to his wife, noting that she made him the happiest man alive on the day she vowed a lifetime of commitment with him. Fans only hope for the best for the sweet couple with many more anniversaries to come.