How Snoop Dogg & His Wife Shante Celebrated Their Adorable Grandson Zion's 6th Birthday
Snoop Dogg and his wife, Shante, recently celebrated their first grandchild, Zion's sixth birthday, and they went all out to honor him, as shown in photos shared by Shante.
On January 10, Snoop Dogg and his family celebrated the birthday of the rapper's first grandchild, Zion. Snoop's long-time wife, Shante Broadus, took to Instagram to dedicate a post to her first grandbaby. She wrote:
"My Doodle Growing Up ?? He Turned 6 Years Old ?? Happy Birthday Doodle @zionkalvin I Love You So Much 1-10-21."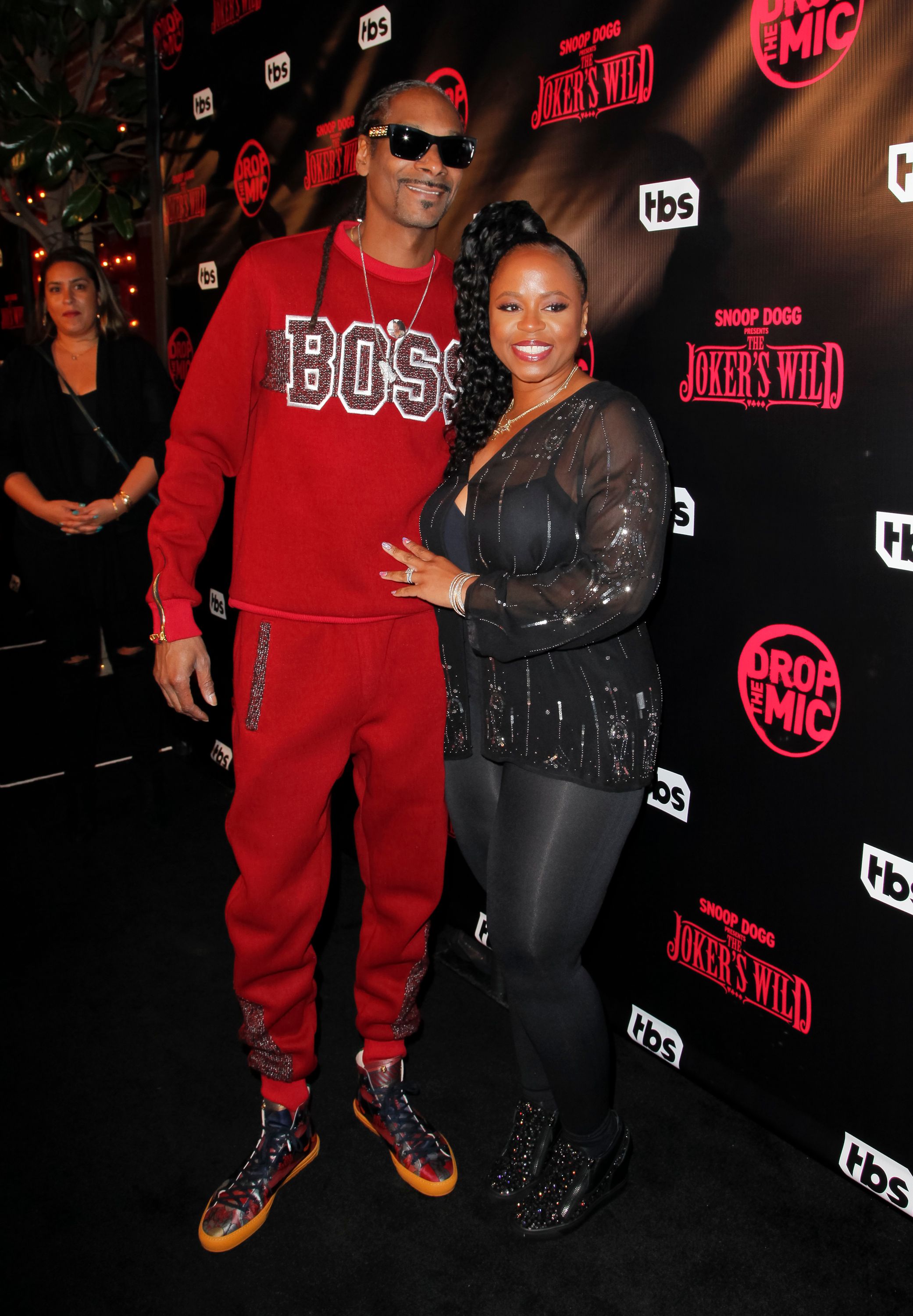 The doting grandma shared three precious photos of her and her family at the small, cute party they threw in celebration of little Zion.
The pictures featured the man of the day, newly-turned 6-year-old Zion looking smashing in a casual, laid-back gray Nike sweatsuit set. His dad, Corde, also opted for a laid-back look in a tie-dye sweatsuit seat.
Shante looked effortlessly breathtaking in a Dodgers jersey and a pair of black pants, while the legendary Snoop himself dressed in many colors in a matching jacket and pants ensemble. 
The family looked super happy as they posed in front of the party setting, which was decorated in various vibrant colors, balloons, and a fabulous cake. Shante's fans and followers joined her in celebrating Zion.
The rapper never fails to come up with something genuinely touching to laud his wonderful companion.
Although Shante and Snoop Dogg now have more grandchildren through Corde and his brother Cordell, Zion will always hold a special place in their hearts as their first grandbaby.
Zion was born on January 10, 2015, to the couple's oldest son, Corde, and his then-partner, Jessica Kyzer. The then-43-year-old rapper took to Instagram to announce the arrival of the first grandchild in the Snoop household, saying Zion had much love waiting on him.
The proud grandpa shared a montage of various family members, including his wife, looking fondly at the latest addition to the clan.
True to his words all those years ago, Snoop and Shante have showered their grandbaby with all the love that they have in their hearts.
Snoop and his beautiful wife, Shante, have been married for over 23 years. Every year when they celebrate their wedding anniversary, the rapper never fails to come up with something genuinely touching to laud his wonderful companion.
In 2016 for their 19th anniversary, he shared a beautiful throwback of them in honor of the special day. For their 21st anniversary in 2017, he shared yet another retro pic with all the sweet words he could find. 
Both Shante and Snoop Dogg have come very far to build this long-standing marriage and their beautiful family.