See Gabrielle Union & Dwyane Wade's Daughter's Beautiful Big Eyes as Kaavia Poses for Photos
Kaavia James, Gabrielle Union, and Dwyane Wade's beautiful daughter looked adorable with her big bright eyes as she rocked a stunning, trendy ensemble in a recent Instagram post.
Kaavia James sure is one stylish, adorable baby. The little fashionista never fails to keep tongues rolling with her incredible sense of style and her indescribable cuteness.
With several posts on her Instagram account managed by her mother Gabrielle Union, the sweet 2-year-old has, over the years, struck raw chords in the hearts of her million fans and followers.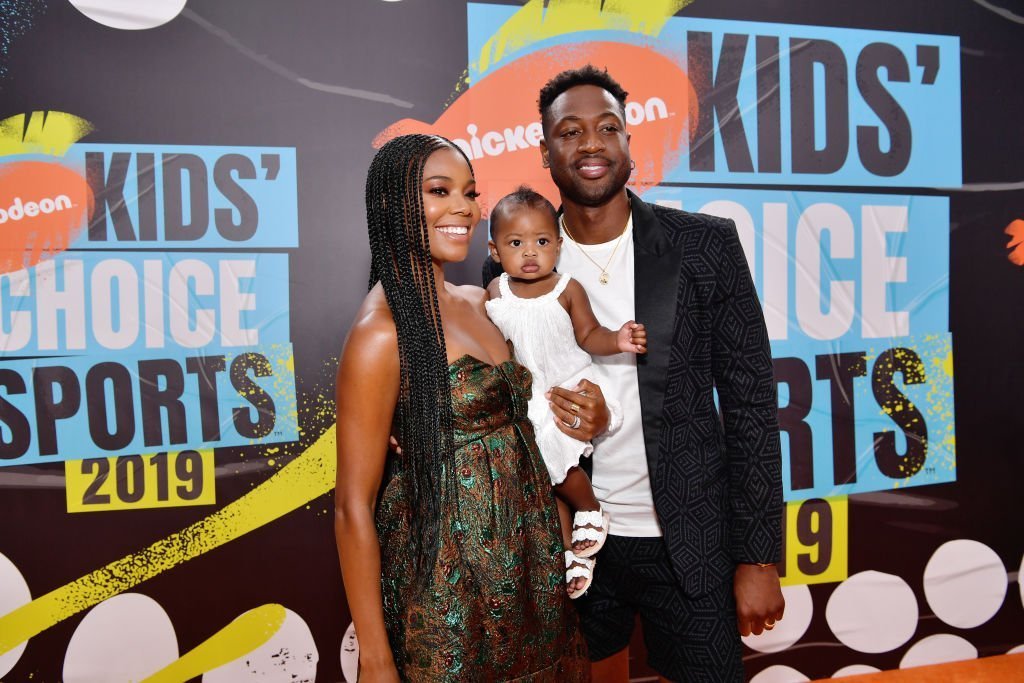 In the most recent series of photos, Kaavia once again showed off her fabulous fashion sense and beauty when she was seen rocking a trendy all-white ensemble.
She had on a white Notorious B.I.G. custom-print shirt, matching cargo pants, and a white pair of black-soled shoes. Finishing the cute combination, a white scarf was tied around her little head to hold up her short curly hair. 
Kaavia had fun in a vast playground in what looked like their backyard. In some of the shots, the stylish little princess looked so adorable as she stared into the camera with her big bright eyes.
The wholesome photos came a few days after Union and her daughter were locked in a hilarious pasta war after Union tried to steal a piece from the little tot, as seen in a rib-cracking video on her Instagram feed.
She buttressed that needing help did not make her a failure; it just meant one is human like everyone else. 
In the clip, the actress could be seen trying to pinch a piece from Kaavia, who reacted by yanking the bowl and screeching in displeasure. Union was, however, having a good time, and she explained in the caption that she needed the laugh.
Though it seems like the star might be a meanie and her daughter a little stingy, it is clear that there is enough love to go around. This was pointed out when the mother-daughter duo was seen twinning in a gorgeous outfit just two months before. 
In the stunning shots posted on the 48-year-old's Instagram feed, the pair rocked cozy-looking grey loungewear from Kim Kardashian's SKIMS collection as they posed in their beautiful home.
Less than a month before, Union and her husband Dwyane Wade also gushed about their undying love and support for the little girl in touching Instagram posts to celebrate her 2nd birthday. 
Though the couple has proved to be fantastic parents to Kaavia and the other kids in the house, it goes without notice that the task is no walk in the park. In a recent interview, the actress opened up about the experience.
She explained that Wade's mom, her niece, and younger sister had moved into the house last year to render a little help. She buttressed that needing help did not make her a failure; it just meant she is human like everyone else. 
Union also added that the parenting journey had been humbling so far, and her biggest lesson of 2020 was accepting that she did not need to have all the parenting answers.