Kimora Lee Simmons' Daughter Ming Displays Her Curves Posing in a Sheer Tight-Fitting Jumpsuit
Kimora Lee Simmons' daughter Ming has again given her Instagram followers something to discuss following a recent post she made that showed her fully displaying her curves. 
Kimora Lee Simmons' daughter Ming is known to post jaw-dropping images of herself regularly. She recently took to her Instagram page to share a picture of herself clad in a nude sheer jumpsuit that revealed her curves.
In the snapshot, the 20-year-old sat on a pillar beside a brown door, striking a seductive pose as she did. Ming also accessorized her look with beaded bangles that she wore on her right hand and gold bangles on her left hand.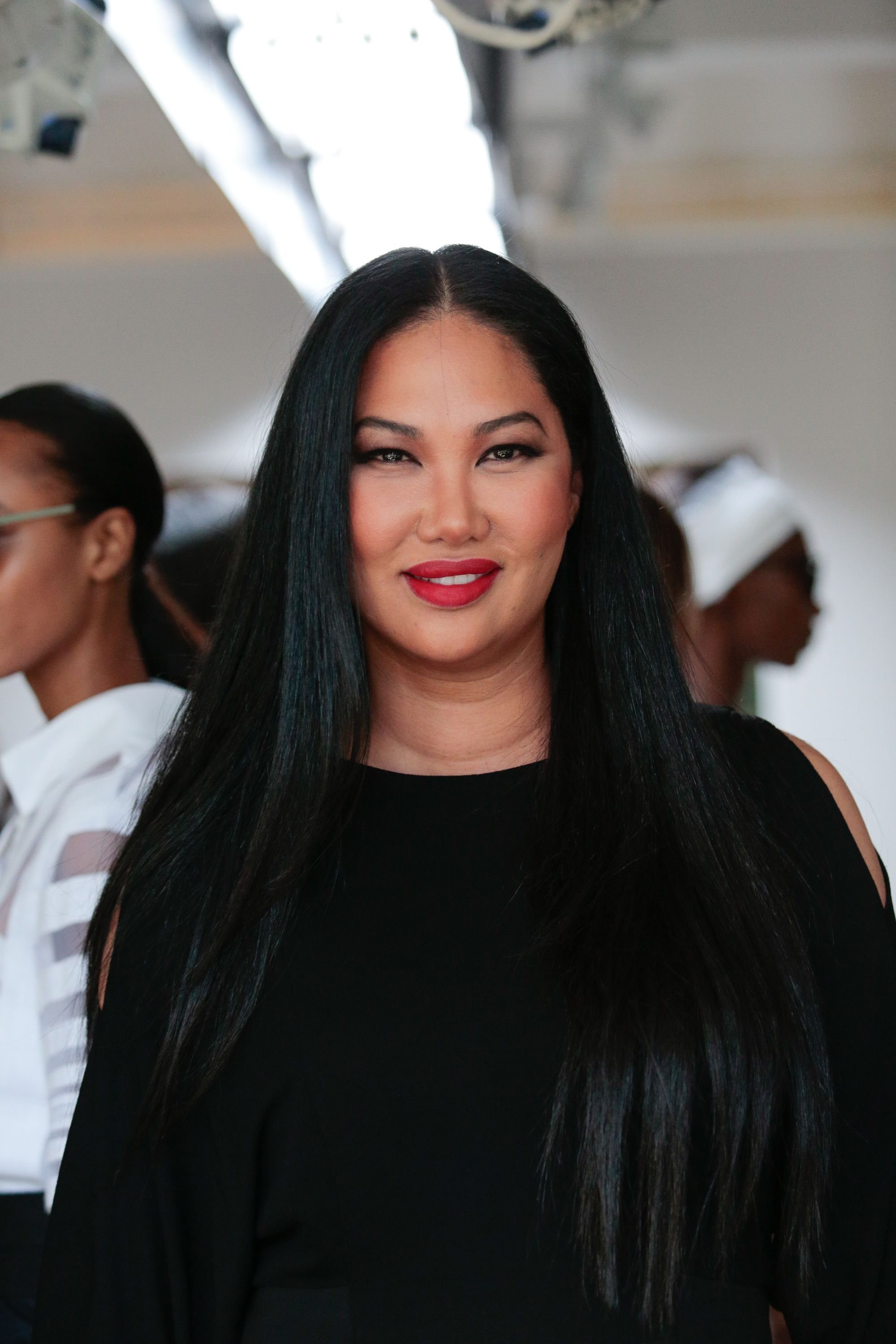 Hinting that she is eager for her next birthday as the Aquarius Diva turns 21 in a few days, Ming wrote in the caption to her post: "Is it Aquarius season yet?"
The color and texture of the material complemented Ming's skin, while her hair, makeup, and pose drew attention to the picture from her fans who commented on it. 
One fan joked that Ming turned them into a stone, while another fan noted that she looked incredibly beautiful. A third fan also said Aquarius season is the best season.
Ming's flawless skin shows she is one who loves to keep her skin moisturized and hydrated. Her hair is also not excluded, making the young lady a sight to behold. 
Despite running a family business with their mom, Ming and Aoki continue to excel in school.
The beauty's practices during the lockdown obviously paid off, proven by her stunning body. In an interview with Vogue, she was asked about her wellness practice. 
Ming said she goes to the gym. However, she added that she uses a bike and likes to sit, adding that she does not enjoy running. 
Kimora and her beautiful daughters, Ming and Aoki, recently launched their family business, Baby Phat Beauty, with the sisters being the touch from this generation that the brand needs.
Each woman designed a product set for herself, Kimora for Divine, Ming for Opulence, and Aoki for Ethereal. Each set contains an illuminating body spray, a hydrating body lotion, and a lip gloss. Their idea is to create products with multiple uses and keep them all in a theme.
Kimora and her daughters had been busy during the lockdown, with the former mentioning that they had engaged in personal and body care. In a chat with People, she said: 
"We're doing a lot of these luxury self-care rituals and learning how to do our own nails and hair and makeup. I think everybody should be paying attention to that."
Despite running a family business with their mom, Ming and Aoki continue to excel in school. In her teenage years, Ming also had to balance her AP classes with modeling gigs. 
Hard work has been passed down from the mother to her daughters, showing that an apple doesn't fall far from its tree. The sky is undoubtedly the starting point for them.