See Ice-T's Wife Coco's Gorgeous Look in a Stunning Portrait She Showed off from 10 Years Ago
Rapper Ice-T's wife, Coco Austin, proved that she has always had the perfect body as she shared a stunning decade-old portrait of herself. 
"Law and Order: SVU" actor and rapper Tracy "Ice-T" Marrow is one lucky man to be waking up next to the gorgeous Nicole "Coco" Austin every day.
Austin has never been shy to show off her hourglass figure, so it's no surprise that she has an oil portrait of herself hanging in her home where all her visitors can adore her beauty.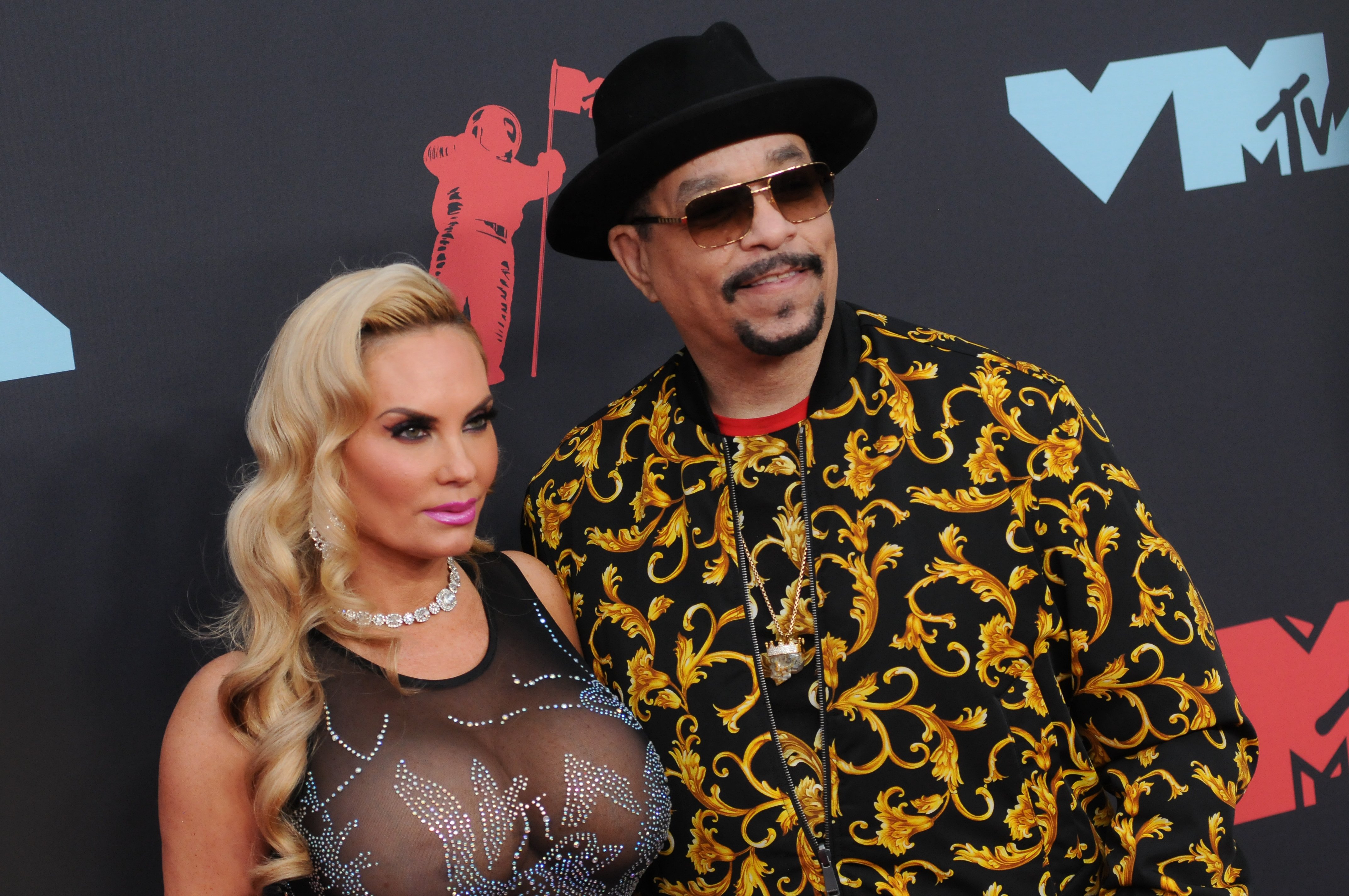 Austin revealed the oil painting on her Instagram page. In the photo, she stood proudly next to the huge wood-framed portrait while wearing green pants and a red top with matching high-heeled shoes. She captioned:
"10 years ago an artist, #henryascencio, drew an oil painting of me and today it still welcomes everybody when they walk in my home.. cool huh?"
The painting featured Austin lying on a dark surface with only a red fabric covering her most delicate parts. As she looked up, her signature platinum blonde hair poured effortlessly onto the surface.
The artistic impression perfectly captured the reality star's sex appeal as she posed with legs spread suggestively and her back arched to accentuate her tiny waist.
[Austin and Ice-T] who met on the set of a movie 20 years ago, recently celebrated their second decade together.
Fans were awe-struck at the sight of Austin posing next to the life-like drawing and took to her comments section to share their sentiments.
One fan wrote, "Beautiful, it reminds me of 50s, 60s Romance Novel Art work (sic)," while another commented, "Awesome tribute to your loveliness!"
It is only right for Austin to display her memorialized body where all can see; after all, she works hard for her body. The "Ice Loves Coco" star is regularly at the gym and often shares her progress with her followers.
Of course, the star's routine has changed since becoming a mom to her daughter, Chanel Nicole Marrow, and she admitted that she finds it difficult to maintain the same level of motivation.
Austin and Ice-T welcomed their daughter Chanel in 2015, a decade after they tied the knot. The pair, who met on the set of a movie 20 years ago, recently celebrated their second decade together.
At the time, Austin worked as a model, paving her way to fame and fortune in Hollywood. The beauty had even starred in a movie called "Southwest Babes" before marrying the rapper.