'Empire' Star Taraji P Henson Dons Trendy Sunglasses with Pink Lipstick That Matches Her Hair
"Empire" actress Taraji P. Henson recently debuted a sensational new hair color in a series of photos that she shared on Instagram. Fans marveled at her daring style as she donned a bold pink lip and chic sunglasses.
Multi-award-winning actress Taraji P. Henson has done it again in a recent Instagram post where she showed off a captivating new hair color on her curly cropped hair.
The star shared a series of close-up selfies highlighting her brightly colored cherry-pink hair, accentuated with bold makeup choices and some cool accessories.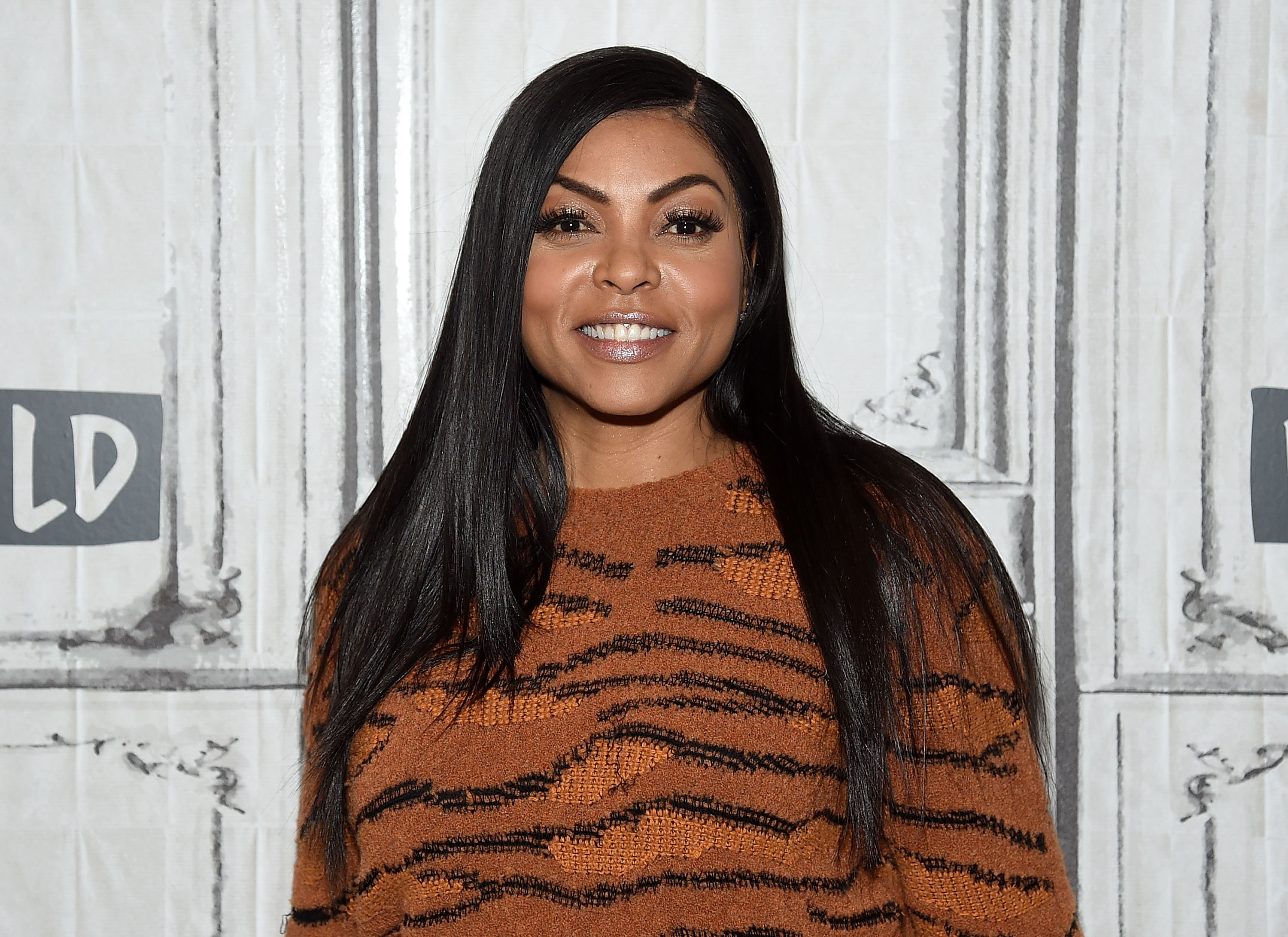 In the photos, Henson looked youthful as she rocked a daring pink lipstick to match her hair. The glam look was completed with shimmering pink eye makeup and long flirty lashes.
The "What Men Want" actress posed for more pictures, adding a pair of dramatic sunglasses from Blink Optical. One pair was a limited aviator design from Gucci, while the other was a dark-rimmed pair by the luxury fashion brand.
Proving her daring style, Henson showed off her uniquely painted nails as she rested them on her chest while rocking a "Flexin' In My Complexion" branded T-shirt by 14-year-old fashion designer Kheris Rogers.
The actress made sure to tag the brands, including her own haircare line TPH by Taraji, which would no doubt catch the attention of her 16.7 million Instagram followers.
Henson's comments section was filled with praise from fans and celebrity friends alike including designers Vera Wang and Simone Smith, the wife of rapper LL Cool J.
One fan called her the jack of all hairstyles - a worthy title for the actress who throughout 2020 proved she could rock any hairstyle and color, long or short.
Besides the colorful cropped cut, which Henson first debuted in December, the star experimented with other styles and colors through the months.
Through her haircare line, TPH by Taraji P Henson, the "Acrimony" star embraced her natural hair and dedicated time to create tutorials for her fans to follow.
Henson's ability to shape-shift her hair also played out when she hosted the 2020 American Music Awards, where she rocked several hairstyles to accompany her twelve showstopping outfits.
The "Hidden Figures" actress, who celebrated her 50th birthday in Cabo, made headlines as she changed from one amazing outfit to another, resembling different musical eras and icons.