See How Awesome Taraji P Henson Looks Showing Her Figure in Tight Sparkling One-Shoulder Dress
"Empire" star Taraji P. Henson left many jaws dropping as she donned a curve-hugging glittery green dress for the 2020 Billboard Music Awards, revealing she looks fitter than ever. Check out her stunning look for the night.
Taraji P. Henson turned many heads as she attended the 2020 Billboard Music Awards. Although the show was pretty different this year due to the pandemic, it did not stop the actress from rocking a chic red carpet look. 
Taking to Instagram, Henson shared a couple of photos of herself flaunting her attire for the night. She looked stunning in a glittery green one-shoulder dress that hugged every curve of her fit body.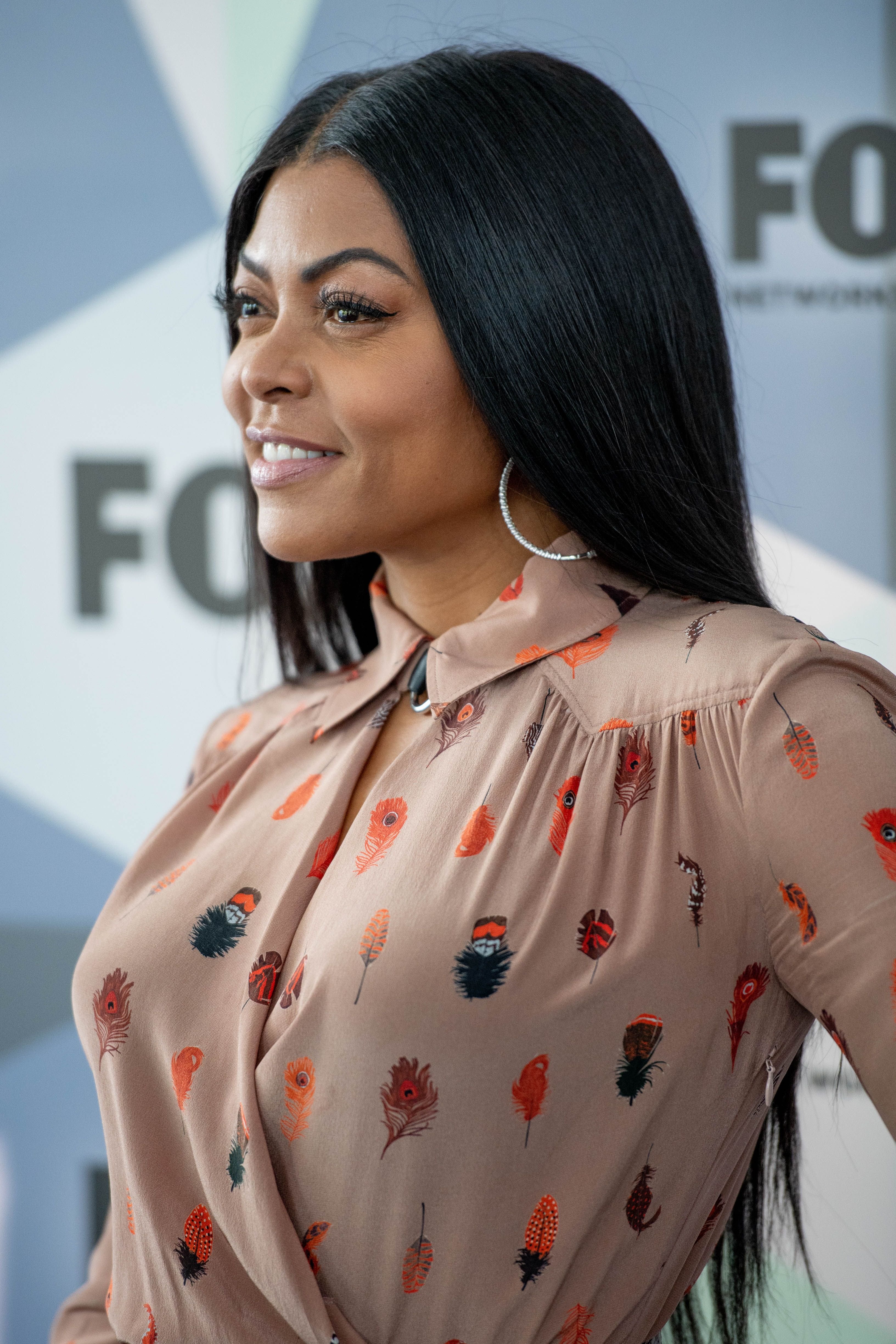 SHOWING OFF HER CURVES
In the first photo, the "Hidden Figures" star looked like a diva as she showed off her toned leg through the high slit of her dress. Her bright red bob added a hint of playfulness in the bold attire, making her look young and confident. 
In another snap, Henson showed off her smoking figure from the back. Her tiny waist looked more defined than ever and her back looked lean and muscular as she placed her hand on the back of her head to strike a pose.
 At 50 years old, Henson can rock a body-hugging dress like no other. The beautiful design was created by fashion designer Alexandre Vauthier and it spoke to her classy personality.
Henson is also passionate about taking care of her mental wellness.
TARAJI'S IMPRESSIVE TRANSFORMATION
Henson's fans are pretty impressed with her transformation. When she celebrated her 50th birthday last month, she donned a sizzling thong bikini alongside a beach and left netizens drooling. 
She partied on a yacht with her friends and shared some photographs showing off her toned body. She had just completed a 30-day workout challenge back then with her trainer Mike T and looked incredible. 
SHE LOVES CHALLENGES
The intense workout challenge was complete with a cable machine, bodyweight exercises, lots of intense cardio, and battle ropes. No wonder Henson looked toned and fit after completing it. 
According to the actress's trainer, she is pretty disciplined in the gym, and telling her that she cannot do something makes her want to go the extra mile to do it even harder. 
SHE LOVES CHALLENGES
When she is not working, Henson trains seven days a week for one to two hours. For her 50th birthday, she took a seven-day training break to celebrate with that bombshell figure she worked so hard to build. 
Henson is also passionate about taking care of her mental wellness. She will be hosting a Facebook Watch series titled "Peace of Mind with Taraji" where she will talk about mental health issues that affect the Black community.